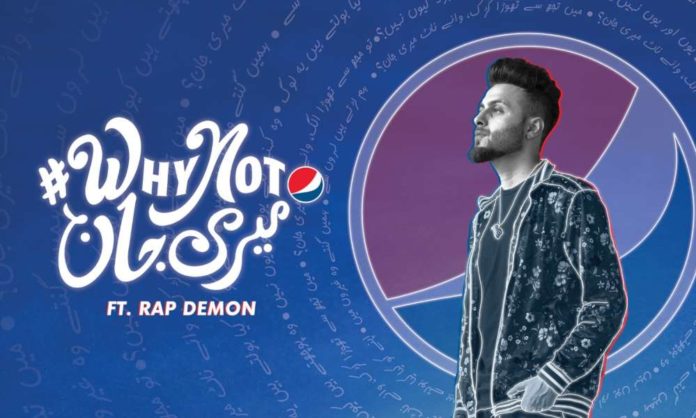 Pepsi's most recent track with Rap Demon 'Why Not Meri Jaan' is paving way for the Hip Hop/Rap scene in Pakistan's music industry. Rap music is increasingly becoming trendy amongst teens in Pakistan but it is a matter of time when it enters the mainstream media.
Pepsi dropped two tracks of 'Why Not Meri Jaan' and both these tracks had rap artists performing on it. There is certainly some effort from Pepsi to promote Rap music in the music industry, specifically Urdu rap. Using talented artists like Rap Demon whose lyrics are incisive as well as insightful, certainly pushes rap music into the limelight more.
Introducing Rap music to the local music industry will show how progressive and diverse Pakistani music is. Rap music with itself brings soul, meaning, and culture to the table, and with its inclusion in mainstream media; it will definitely strengthen Pakistani music as a whole.
Rap music is very much frowned upon by people because of its unorthodox way of expression, but it's more than that. The taboo around it by people of conventional mindset who do not embrace change is a stigma that Pepsi is trying to breakthrough.
If creative artists like Rap Demon are continuously promoting rap music, then the future for rap is very bright in Pakistan.
It can be said that because the movement 'WHY NOT MERI JAAN' is centered on the youth, it could be the reason why Pepsi thought best to represent its movement through music that young folk love.
That being said, rap music would be the next big thing for Pakistan, because we have a lot of talented Hip Hop artists like Rap Demon to spearhead this genre into the mainstream media.