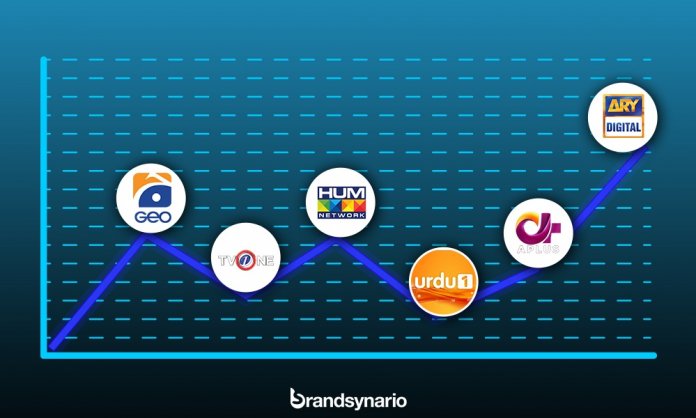 The holy month of Ramadan is nearing its end. However, television channels and their battle of ratings is aggressive than ever before.
Since the past couple of years, ARY Digital has continued to maintain its rating game, reaping the most viewership throughout the season of Ramadan transmissions.
This year, the channel's bar is all the more high with its Sehri, Iftar and Post Iftar ratings
Research reveals that ARY Digital ruled the average ratings in the first week of Ramadan and the result of the second week show no difference.
Sehri Ratings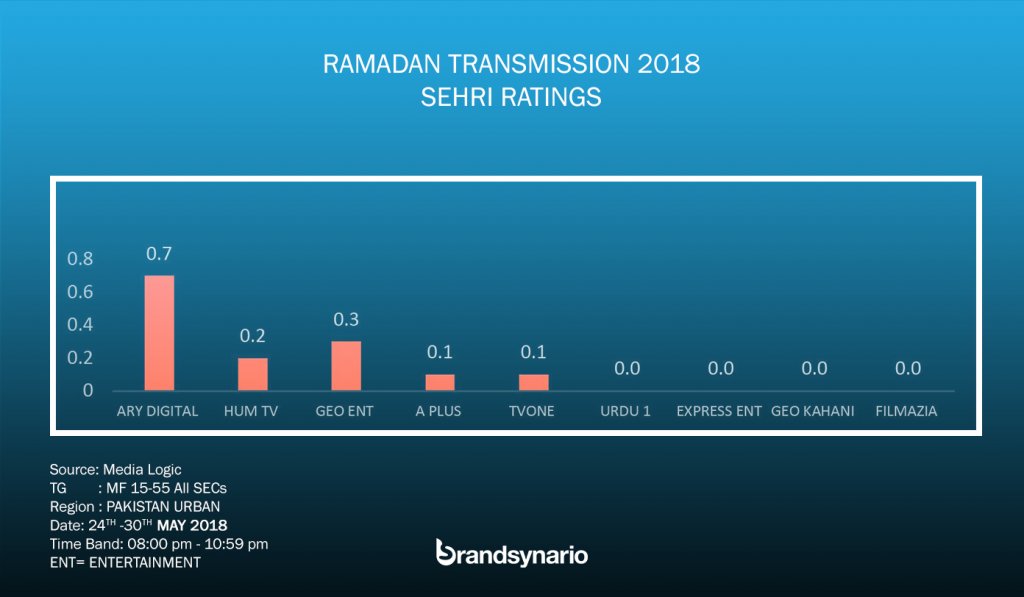 With the highest chunk, ARY Digital wins the Sehri session bagging an average rating of 0.7.
GEO Entertainment follows with almost half of ARY Digital's average ratings.
Iftar Ratings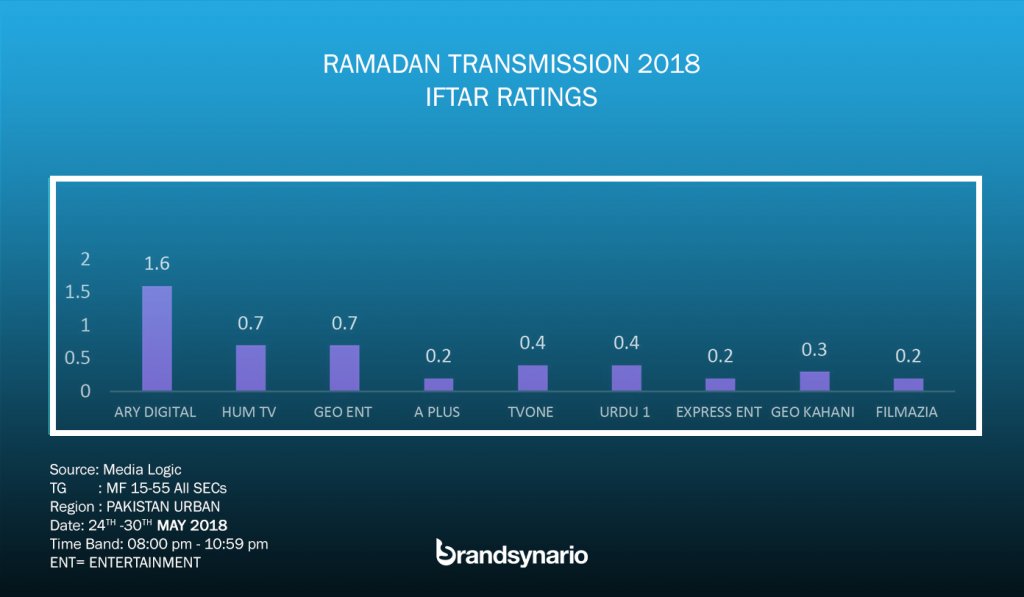 ARY Digital is clearly rocking the Iftar game with 1.6 average rating. HUM TV, and GEO Entertainment follow in a head-to-head tussle.
With an average rating of 0.4, TV One and Urdu1 bag the third spot in the rating chart.
Post-Iftar Ratings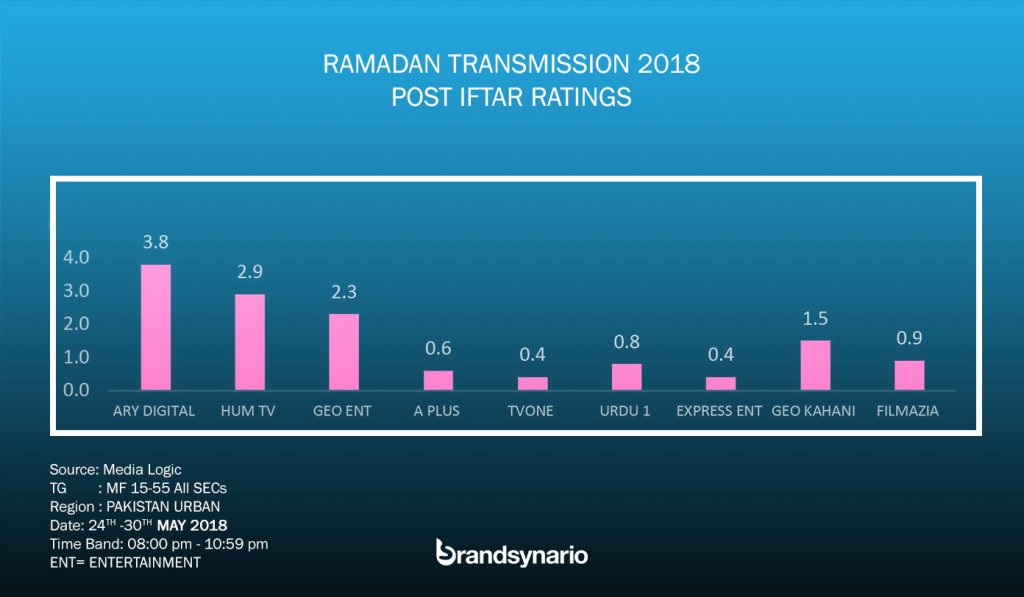 Boasting phenomenal average ratings of 3.8 in the post-Iftar round, ARY Digital has taken the throne of the being the ultimate rating champ.
Hum TV is not far behind with an average rating of 2.9, the credit of its growth in viewership mostly going to its hit Ramadans serial, Suno Chanda.
GEO Entertainment ranks third in the post-Iftar session, after being the runner-up in the Sehri and Iftar rounds.
Stay tuned to Brandsynario for more updates.