The month of Ramadan is just around the corner and as Muslims around the globe abstain from food and drink from dawn to dusk, day-dreaming about sticky, sweet desserts could be a hazard. Set aside the plain ice cream, gulab jamun, jalebi, and basic sponge cake and read on for a list of rich and traditional Middle Eastern treats that you can savor this Ramadan.
Here are three recipes you can try at home during Ramadan:
1. Bread Pudding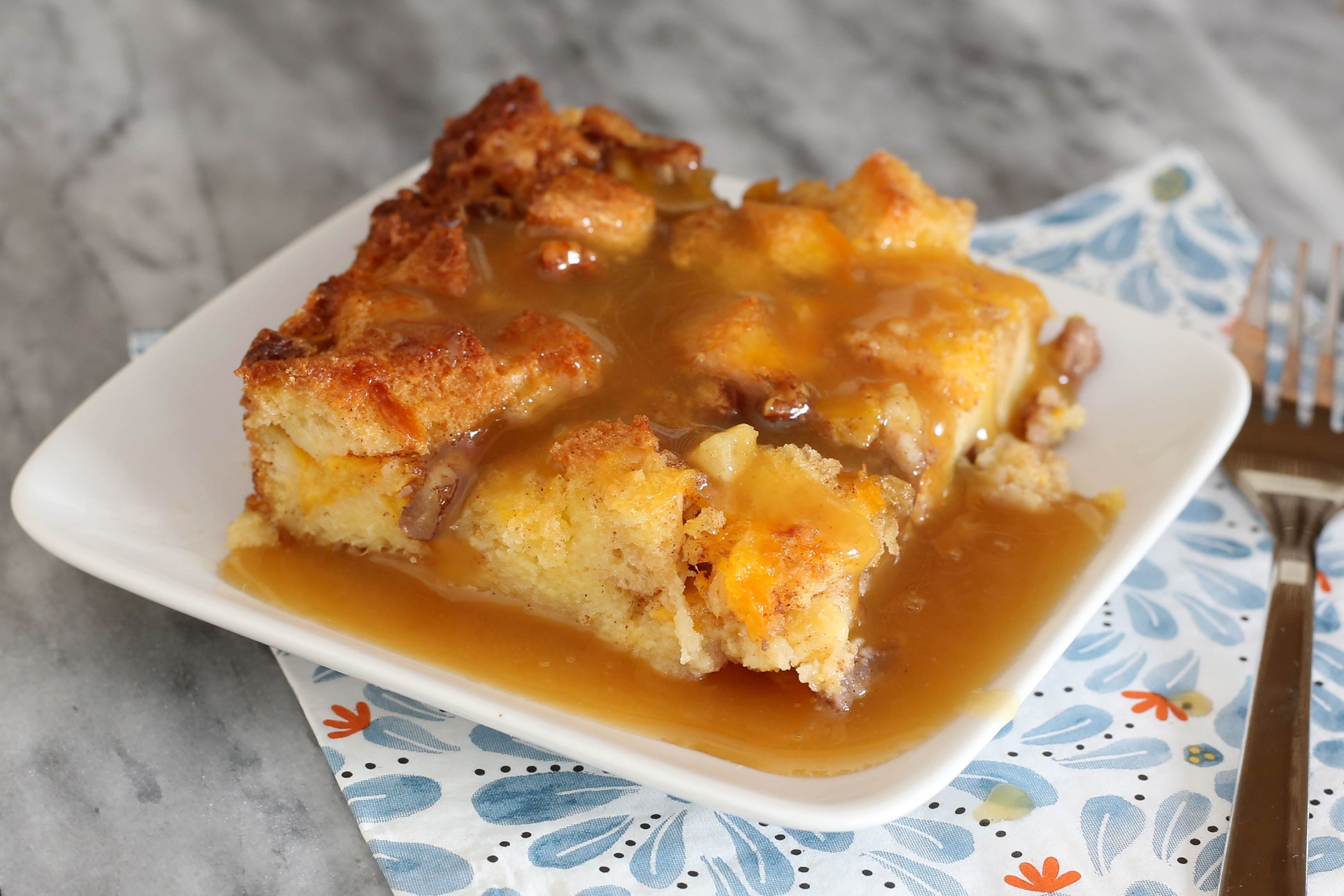 Ingredients
Bread slices, white or whole-wheat- 4
Ghee, for shallow frying bread- 4 tbsp/batch or use more
Milk, skim or whole- 1 1/2 cups
Condensed milk, sweetened (fat-free)- 150 ml or depending on your sweet level
Saffron strands- 1/2 tsp ( soaked in 1 tbsp warm milk)
Ghee, while cooking- 2 tbsp
Pistachios, chopped- 3 tbsp
Almonds, blanched and chopped- 3 tbsp
Instruction

You could use 4 to 6 slices of bread, discard the sides of the bread and slice the bread into 4 pieces.
Heat a large non-stick pan, add 2 tbsp ghee, place the sliced bread on the ghee, and pan-fry till the bottom side turns golden brown.
Add 2 tbsp more of ghee and flip it over, shallow fry till golden brown.
You can add more ghee if you want.
Remove from the pan and keep aside on a plate.
2.  Vermicelli Truffles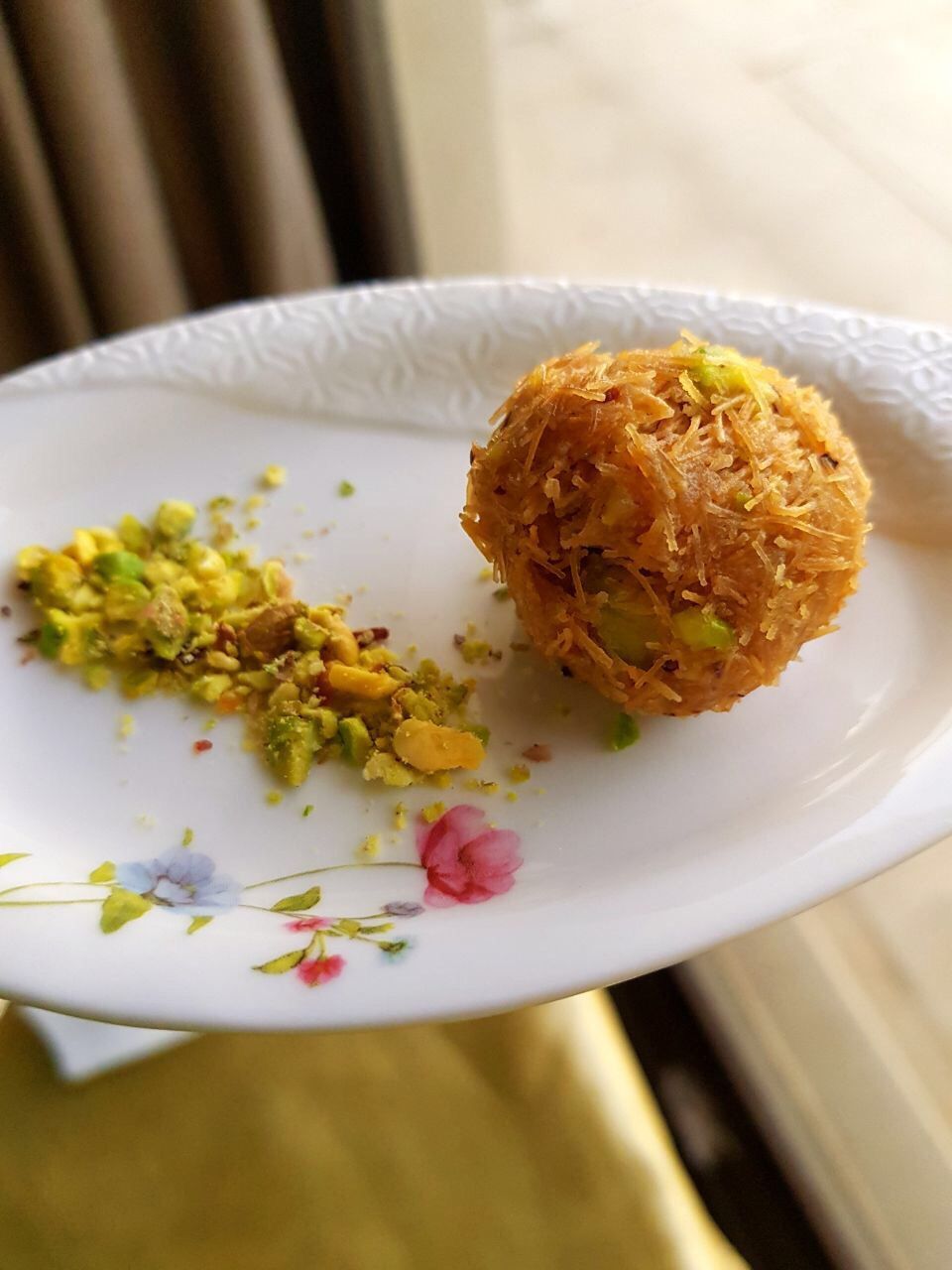 Ingredients
Vermicelli, broken- 1 cup
Sweetened Condensed milk- ½ can (200 mL) or according to your needs
Almonds chopped- ¼ cup
Saffron- 2 pinches soaked in 1 tbsp water
Milk- ¼ cup
Ghee- 1 tbsp
For chocolate coating
Semi-sweet Chocolate chips- ½ cup
Water- 1½ tbsp
Sweetened coconut flakes- 3 tbsp
Instructions
Place a non-stick cooking pan over medium heat, add ghee and let it melt.
Add vermicelli and roast it in ghee till it turns light golden brown in color.
Add sweetened condensed milk and keep stirring.
Add chopped almonds and saffron to it, combine to it.
Add milk and keep stirring till all the liquid evaporates and the mixture starts to thicken.
Vermicelli should have a slightly crunchy texture, so make sure not to cook till it turns tender or gets mashed up.
Remove from the heat and let cool down.
After it has cooled down, roll the vermicelli into medium-sized balls, keep aside.
You can have the vermicelli balls just like that or if you prefer you could coat it with chocolate and coconut.
Melt the semi-sweet chocolate along with water in a double boiler (boil water in a large saucepan, place a small saucepan with chocolate chips in it over the boiling water, stir constantly and melt the chocolate)
Dip the vermicelli balls in chocolate.
If you prefer, you could even coat the chocolate-coated vermicelli balls in sweetened coconut flakes as well.
Chill the chocolate covered truffles in the refrigerator for half an hour.
Enjoy the creamy, chocolatey, and crunchy vermicelli truffles.
3. Falooda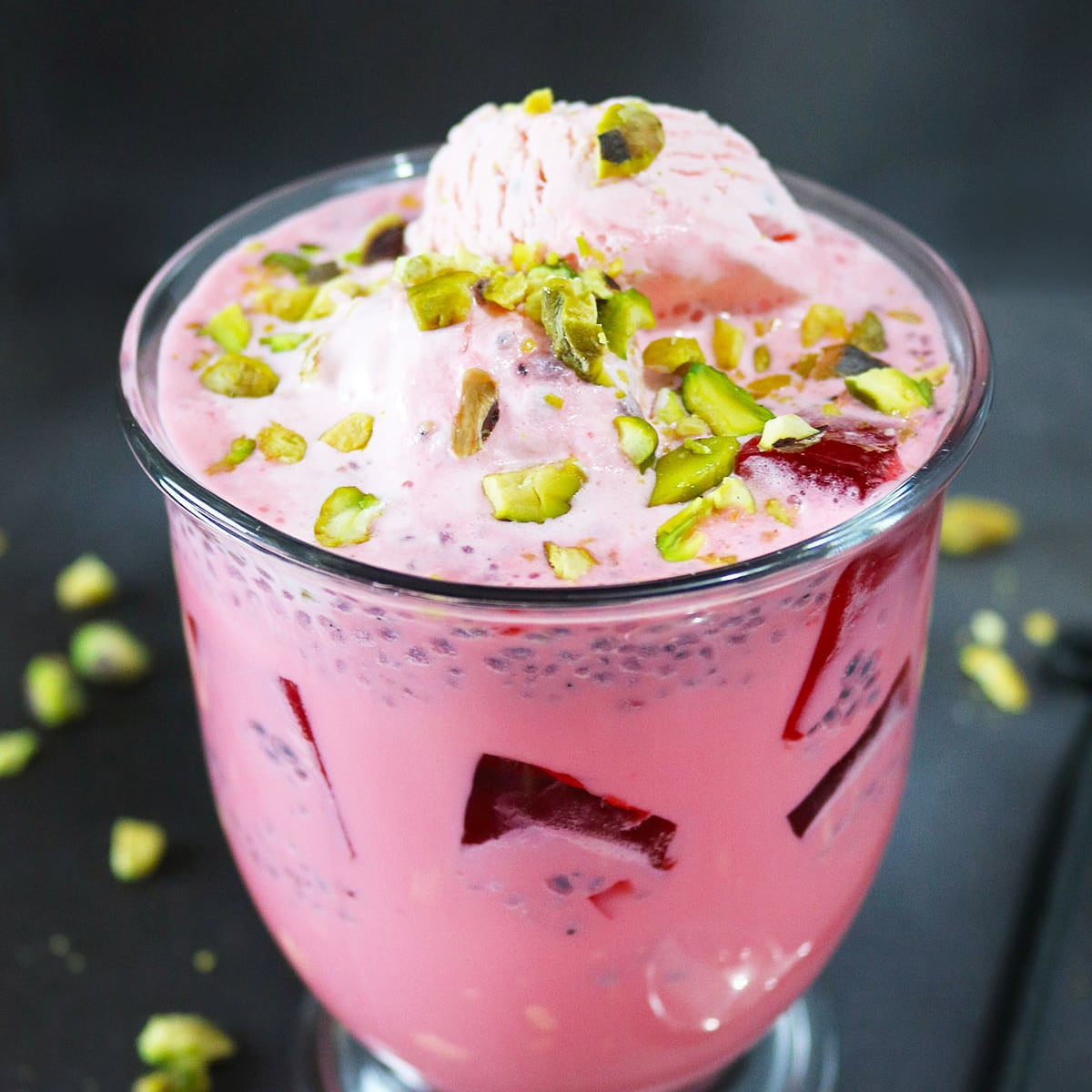 Skim milk or Whole Milk – 2 cups
Organic Soy vanilla ice cream or regular vanilla ice cream- 2 scoops + 2 scoops while serving
Cardamom powder- 2 pinches
Rose Syrup or Rooh Afza- 4 tbsp
Vermicelli, broken into 2-inch strands- ½ cup ( or use falooda sev)
Basil Seeds or Takmaria- 2 tbsp
Coarsely ground Pistachios – 1 tbsp
Instructions
Soak basil seeds in ½ cup water for 20 minutes or until it has plumed up. Strain the water and keep the plumped up seeds aside.
Cook vermicelli in water until just cooked, strain the water and keep aside. Or use falooda sev and cook in water till soft.
In a saucepan, heat the milk, add cardamom powder and rose syrup to it and let it come to a boil.
Remove from the flame, add cooked vermicelli, and stir it without any lumps.
Add the soaked, plumped up basil seeds and 2 scoops of ice cream to the milk and combine well.
Chill the flavored milk in the refrigerator for 1-2 hours.
While serving, add 2 more scoops of ice cream to a glass, pour the chilled milk over the ice cream making sure to add the vermicelli and basil seeds to the glass.
Top the milkshake with 1 tbsp of coarsely ground pistachios and serve immediately.
Notes: 
Basil seeds should be soaked in water before adding to any shakes. It can be added to any kind of cold drink.
For a more colorful look, you could even add jelly to the milkshake.
This flavorful milk can be made ahead of time and chilled, actually tastes better the next day.
Stay tuned to Brandsynario for the latest news and updates.