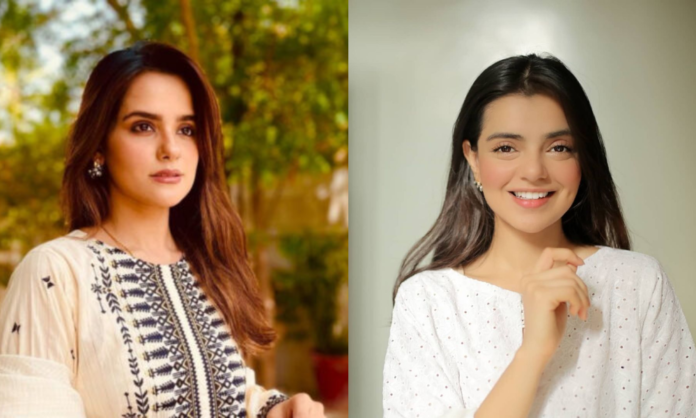 Pakistani actress Rabya Kulsoom on Sunday took a dig at Srha Asghar by using her as an example to define unprofessionalism.
During a recent appearance on Momin Saqib's show "Had Kardi," Rabya Kulsoom stressed on the issue of professionalism within the entertainment realm, pinpointing two specific behaviors that she deems unprofessional.
Kulsoom addressed the matter of punctuality, emphasising her stance on actors who arrive late.
"Those who are not punctual show a lack of respect for their colleagues and the production team," the actor remarked.
Kulsoom then turned her attention to another facet of unprofessionalism and delved into actors who intentionally create controversies for attention.
"Some actors resort to deliberate controversies, making controversial statements or criticizing fellow actors in the industry to garner attention," Kulsoom voiced her disapproval, asserting that such actions compromise the integrity of the acting profession.
Kulsoom provided a concrete example to illustrate her point. "If I were inclined to create a controversy, I could easily state that Srha Asghar is not a professional actor, making it difficult to collaborate with her," she stated, underlining the potential harm caused by baseless controversies in the industry.
Do you think there's more to unprofessionalism? Let us know in the comments.
Stay tuned to Brandsynario for latest news and updates.