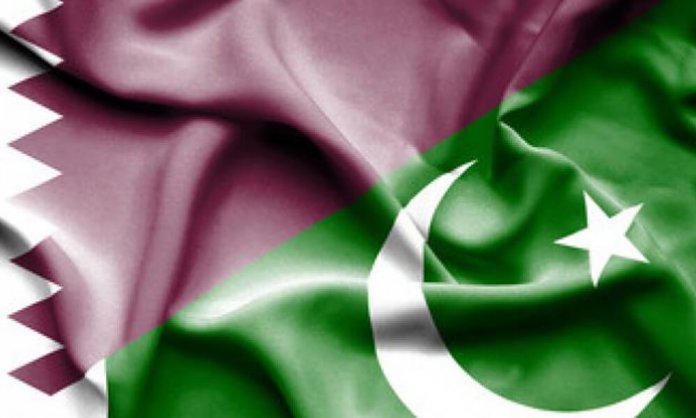 As promised, Qatar's Visa Center finally opens in Pakistan and has inaugurated its first branch in Islamabad.
The development has made Pakistan amongst the eight countries to have a Qatari visa facilitation center for easy processing of workers' visas, looking for a job in the Gulf state.
Earlier, the Qatari ministry has announced setting up visa centers in 8 countries to facilitate citizens seeking employment opportunities. A letter was also sent to the PM assistant regarding this matter.
The details stated that these facilitation centers will benefit shortlisted candidates so that they would be able to secure a contract even before they arrive in the country.
The main motive of these visa centers is to ensure smooth and easy recruitment process by allowing applicants and that all necessary requirements are met before initiating a contract.
These centers will also ensure that no worker returns to their country after being rendered unfit to obtain a residence permit in Qatar. What's more, they are also expected to protect worker's rights and prevent exploitation at the hands of employers and intermediaries. This will also help speed up the process of recruitment.
Qatar to Hire More Pakistani Workers Ahead of World Cup 2022
This year, Qatar had promised 100,000 jobs for Pakistani workforce.
Now the Gulf State has shown interest in hiring more Pakistani worked ahead of 2022 FIFA World Cup.
Qatari Ambassador Saqr bin Mubarak Al-Mansour said on Thursday that Qatar is planning to hire more Pakistani workers for building infrastructure projects.
In 2016, Qatar had announced 100,000 employment opportunities for Pakistan, following that announcement 9,706 Pakistanis made their way to the country on a work visa.
In 2017, the number swelled to 11,592 individuals and 13,697 Pakistanis have successfully secured a job in Qatar.
Stay tuned to Brandsynario for more updates.