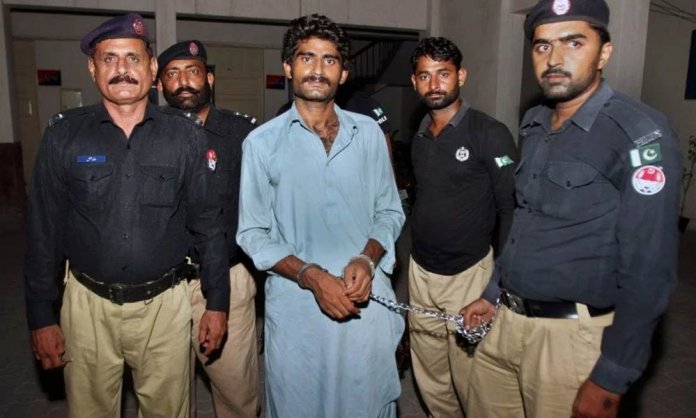 Honour killing is not an alien concept for Pakistanis. However, the concept of these murderers getting prosecuted was for sure an unfamiliar one to us.
The case of social media sensation Qandeel Baloch (late) is a classic example of how a patriarchal society gives rise to evils like misogyny which further result in horrors like honour killing.
Qandeel was strangled to death at 26 by her brother Waseem for posting sensationl content on social media and gaining immense popularity for it.
After Qandeel's murder, she was celebrated by many like a hero, however she had not been appreciated like that when she was alive.
Spotted a wall art featuring Qandeel Baloch near Pakistan Chowk. Meanwhile, a street vendor casually taking a call. #enrouteKHI pic.twitter.com/iUvAFungju

— FurSid 🧭 (@fursid) January 3, 2018
In a media conference organised by police in 2016, her brother Waseem admitted to his actions. And the good news is that, today, a court in the eastern city of Multan found Muhammad Waseem guilty of the murder and sentenced him to imprisonment for 25 years.
Qandeel Baloch: court found her brother Mohammad Waseem guilty on Friday. The court has acquitted all the other men charged in connection with the killing, including Mufti Abdul Qavi. https://t.co/jwbfba3npk

— M. Jibran Nasir (@MJibranNasir) September 27, 2019
Although it is late and many think 25 years of imprisonment is too less, however this news is being celebrated all over social media because at least some justice is served.
Take a look:
25 is too little but at least justice has been served. https://t.co/oO96p7g8MN

— ST (@shobz) September 27, 2019
The life of #QandeelBaloch was about the emotions she was able to invoke in people. Guilt, pride, happiness, shame, awe, insecurity, strength, powerlessness. I honestly don't approve the life she had but it's a free world and she made a choice.

(contd)

— Fidato (@tequieremos) September 27, 2019
It was critical that #QandeelBaloch's murderer be convicted, but if this heinous practice is to cease, it is equally critical that those who instigate 'honour' killings be punished. HRCP expects the state to appeal against the acquittals of the remaining accused in this case.

— Human Rights Commission of Pakistan (@HRCP87) September 27, 2019
However, Waseem's lawyer has said that he would file an appeal against the verdict.
Let's see if the court reconsiders its verdict in the future.
Let us know your thoughts in the comments and stay tuned to Brandsyna