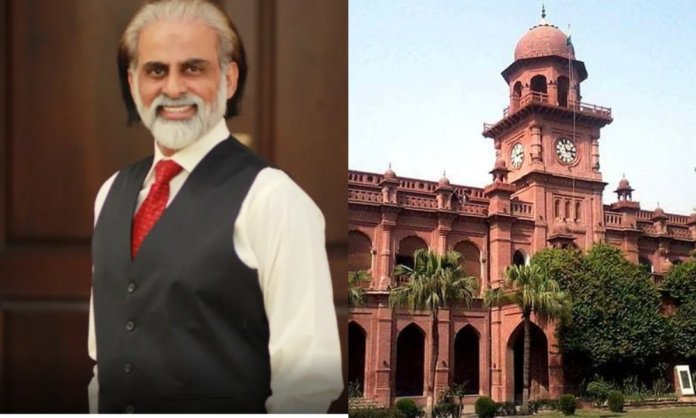 In today's news, a professor of Political Science at Punjab University has made a wild claim. Keep a check on yourself while you read what he wrote. We have a feeling your minds will be blown, quite literally!
Reversing The Status Quo
Professor Rana Eijaz Ahmad has perhaps been living in an alternate universe because there isn't anything else that can justify his viewpoint. He, very confidently and emphatically, believes that it is men who are harassed by women, not the other way around. 
Yes, you heard that right. That is his thesis, and according to him, there is scientific and logical reason to back this claim up. Moreover, he uses the example of Hazrat Yousaf AS to prove his claim. The example or the angle we are yet unaware of. 
Read His Tweets For Yourself!
1/2 Not only in Pakistan usually, but in whole world females harass males including male teachers and students. My thesis and strong argument are that it is only a woman who can harass a man, a man cannot harras a woman. I have scientific and logical reasoning behind my argument.

— Rana Eijaz Ahmad (@ranaeijaz) August 17, 2020
2/2 Historically speaking, Hazrat Yousaf AS example is with us. It may be the only example of harassment recorded in the Quran. I am writing a research paper on this harassment issue and want to dissolve this wrong perception that men harass women. The case is otherwise.

— Rana Eijaz Ahmad (@ranaeijaz) August 17, 2020
 Why This Matters
Many, who are reading his tweets, are just choosing to look the other way. A fair share of men like Ahmed sprout each day with such claims. These claims are directed at women and attempt to subvert the importance of the #metoo movement. However, as nonsensical or attention-seeking as this may be, it matters.
This is not to say that women have never and can never be perpetrators and abusers. They can be, and there are as well. However, the difference in numbers is ridiculous in the case of men versus women. Moreover, such women act as exceptions in the system. Our entire society operates in a mechanism that does not favor women.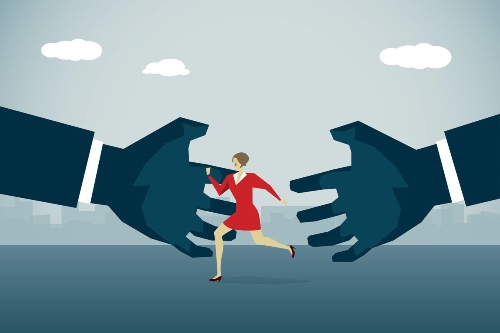 Due to his credentials, sexist and misogynistic men will find a justification to believe him. He's educated, isn't he? He knows what he's saying! We have a feeling Ahmed's research will be full of fallacies and based in an alternate universe, but then, his research will also be something that can back the former category of men. 
"It's been proved in a study that only women harass men" will be the new anthem. 
Twitter Reacts
The reactions under his tweet are humorous, to say the least when it comes to some men. It's as if they have found their God. On the other hand, some women are trying to put an end to it.
Agreed

— Abdul Naveed (@Abdul_Naveed) August 17, 2020
Meanwhile why don't you commission some research on this. Why Pakistani men are infamous for spamming British Pakistani women. Have a word uncle Ji. Thanks. pic.twitter.com/rRGeiJADfG

— Sara Rathore (@Sara_HRathore) August 19, 2020
Brilliant idea sir, I completely agree with you, because in any case woman is victim why? Woman exploit the situation in any time if she wants to develop a relationship then it's fine but if man shows his feelings then he is harassing the woman. What is the concept of harrasment?

— kashan saleem (@kashansaleemphd) August 17, 2020
what did you smoke today, i need some of that

— Hassan Sandhu (@HassanSandhu_) August 19, 2020
Fu*k off. Dont drag Islam into ur lunatic mindset

— umer1 (@umertoor) August 19, 2020
Stay tuned to Brandsynario for the latest news and updates.