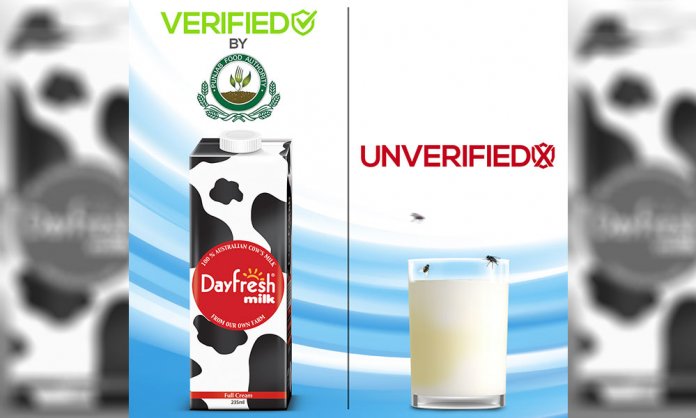 Under the PFA Act 2017, Dayfresh has been certified and endorsed as safe and hygienic for human consumption by The Punjab Food Authority.
Prior to the certification and in the best interest of the nation and public health, Punjab Food Authority acquired samples of Pasteurized and UHT/Tetra Pack Milk thrice in March, August, and December and examined them under chemical, biological and physical parameters from ISO-17025 certified laboratories PCSIR, SGS, and Intertek.
It is now a PFA certified milk, with all precautionary measures being implemented and a strict code of conduct is followed throughout the production processes.
Hence, it is safe to say that Dayfresh milk is safer than loose milk due to the fact that Dayfresh milk is the only UHT brand in Pakistan which extracts 100% milk from its own farm. Our milk extraction is fully automated without any human interaction and with full traceability of the farm.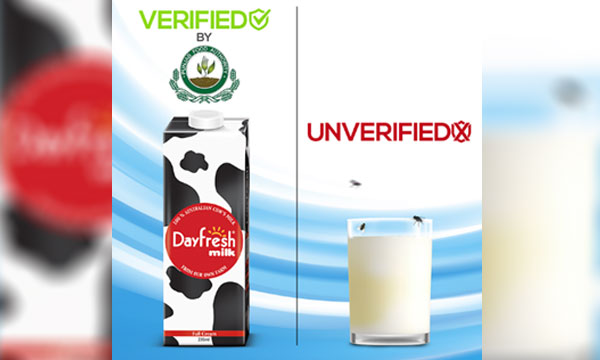 Original scanned copy of the analytical report of these samples is available on www.pfa.gop.pk. Following samples are appropriate and standardized for human health after laboratory examination.
Teams of Punjab Food Authority will examine milk samples quarterly in 2018 under ISO-17025 certified laboratories if needed for the possible supply of standardized and healthy milk to the public.