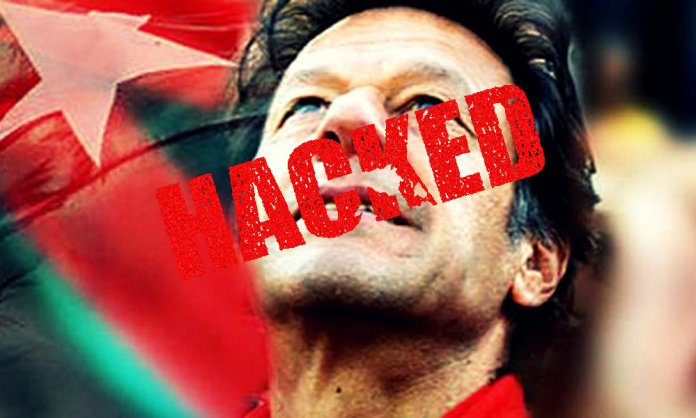 Hacking websites have become a trend in Pakistan!
The phenomenon is becoming quite widespread and it is only going to become more common. While the main motive can be a technical curiosity to simple theft of data, various hackers do it for the laughs.
A lot of times it can be pretty repulsive, extremely rude, and even straight up evil!
Just recently, the website of Pakistan Tehreek-e-Insaf (www.insaf.pk) was hacked by a group of hooligans calling themselves:
 "Pak Cyber Attackers".

The hackers left the following message:

Tehreek e Insaaf Pakistan Mein Tabdeeli Aye Naa Ayee, Website Main Tabdeeli Aagye Hai

They even took a jibe at Imran Khan by posting:

Go Nawaz Go Tou Chala Gaya Ab Ro Imran Ro

Check out the complete message here!

The website has now been restored and is fully functional.

However, this is not the first time PTI's website was hacked!

Earlier, the website came under attack by a group called "Voice of Pakistan; Death Adders Crew" after Ayesha Gulalai's allegations against PTI's Chairman, Imran Khan.

Stay tuned to Brandsynario for more updates