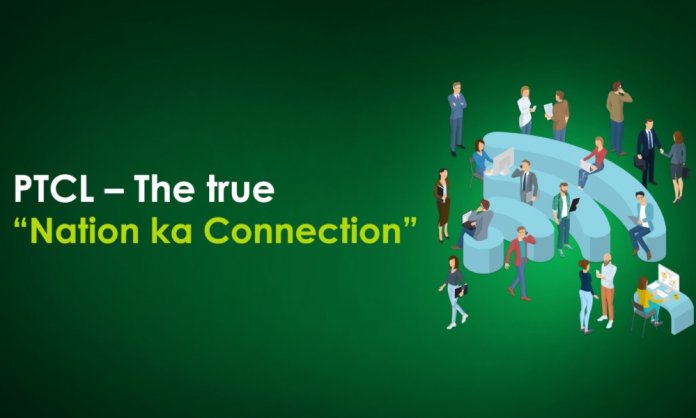 Since the inception of Pakistan, PTCL has been known to be the carrier that connects every Pakistani. PTCL, our national telecom operator, has once again redefined the paradigms of connectivity in these trying times by taking steps towards digitalizing Pakistan. By providing seamless connectivity in these testing times, PTCL has proven to the nation on how they have adapted with the need of the hour.
In addition to being the pioneers in providing connectivity, their vast network is spread all across the country. From connecting businesses to cosmopolitan cities and far-flung remote areas, PTCL stands united with its nation – always adapting, always progressing.
With the release of their new TV ad 'Nation ka Connection', PTCL has shown how their connection, which is spread across the entire country, connects and unites everyone under one flag. This ad highlights the importance of this connection as it goes above and beyond any typical connection; the connection of dreams, emotions and experiences.
Check out the TVC here:
The theme of this ad is simple, yet brilliant. It establishes that Pakistan is digitally connected by PTCL and the company has been at the forefront of connectivity ever since it came into being. This ad portrays the company as the backbone of connectivity that supports and enables a digital Pakistan through their state-of-the-art technology. They have been true to their vision and continue to deliver with the same zeal and fervor.
With around 3.2 million views in just 3 days, the TV ad was well received by consumers as it depicts the ways PTCL connects Pakistan. Starting with motivational music, the ad captivates viewers by taking them on a joyful journey across the country and walking them through different activities be it banking, shopping, online meetings or education that are supported by PTCL's connectivity.
Based on the unifying single theme that PTCL connects us all, the ad ends in a well-knit collage, featuring an emotional connection that PTCL enjoys with its customers spread all over Pakistan proving to be the true 'Nation ka Connection'.