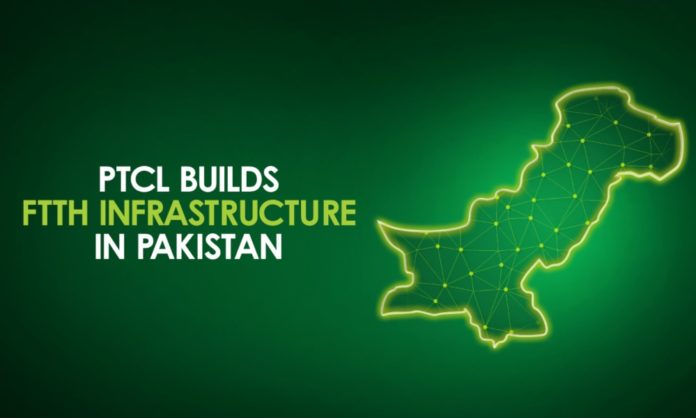 An exciting webinar was hosted by Facebook where industry stakeholders contributed with the challenges and opportunities related to connectivity through fiber titled 'Building Robust Urban Fiber Infrastructure in Pakistan'. The panel consisted of speakers from Pakistan Telecommunication Company Limited (PTCL), Telecom Infra Project (TIP), Internet Service Providers Association of Pakistan (ISPAK), along other industry stakeholders.
All the guests that were part of the webinar brought in exclusive individual viewpoints that clarified why Fiber-to-the-Home (FTTH) had yet to reach its full potential in the urban parts of Pakistan. The session was informative as it focused on current challenges and benefits that can result from having higher speed and quality internet through optical fiber connections.
Guests and speakers shed light on hurdles in not only deploying fiber networks but also managing the infrastructure in major cities, towns and far-flung areas of the country. It was identified that vendors offering fiber optic internet services had to invest and deploy their own cable infrastructure that entailed a long-drawn tedious process that each service provider had to go through to gain Right of Way (RoW).
Furthermore, they have to seek approvals and permissions from concerned civil administrations of that area to be precise, along with heavy taxes imposed that discourages internet service providers from investing in this domain. Not to mention the inconvenience caused to citizens as streets and roads are dug up all over the areas under deployment.
We found out that PTCL has decided to share its infrastructure nationwide with other vendors to provide ease of doing business. This concept of shared infrastructure will reduce the cost of doing business for the industry and will also provide convenience and access to high-quality internet that is much needed in our country to boost the economy. It was revealed that PTCL's focus is towards providing high-quality internet service even in smaller towns and cities that will be certain that will close the digital divide.
The main theme throughout the sessions during the webinar was the strategic importance of realizing the vision of Digital Pakistan for the economic growth and social uplift of its citizens.