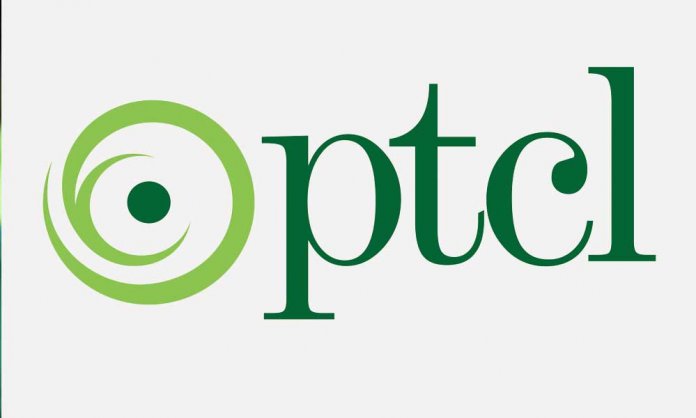 It seems that for years we have talked about how Pakistan Telecommunication Company Limited (PTCL) is our country's largest ICT company.
For most people, the first thing that comes to mind when thinking about PTCL is just 'telephone' and 'internet'.
The PTCL brand prides itself on being the carrier of carriers that handles most of the internet traffic in the country.
But maybe instead of focusing on how many submarine consortiums it has under its belt, we can dig deeper to everything that goes towards making this company the telecom giant that it actually is.
There is one side of this organization that we all know; the Business-to-Consumer side that caters to customers and provides services like landline, broadband, SmartTV, along with other products.
However, there is another side to PTCL that we don't know much about; the Business-to-Business side, which caters to the needs of corporate organizations that most of us are dependent on.
Looking at PTCL's corporate aspect through the recently launched ad shows that the organization is ultimately catering to every single person in the country, whether directly through its products and services, or indirectly by facilitating corporations like banks, government institutions. This is possible because 'PTCL bana un sab ka aitebar, jin pay hay apko aitebar'.

As per banking regulations set in Pakistan, all banks are required to have security and backup connectivity where PTCL plays a pivotal role. The company provides security surveillance, along with secured hosting services to all the major banks, ensuring that all measures are in place for data sensitivity and precautions in case of any breach.
Most of these services fall under the Managed Services portfolio, which provides savings to small and large corporations while investing in IT infrastructure that allows the company to run their ICT operations.
Some of the services include Managed Surveillance, Managed Wi-Fi, Managed WAN & Managed DDoS and many other similar products.
Did you also know that PTCL is the exclusive connectivity provider at airports across Pakistan? Most of the stations including air communication controller & pilot communication services among others are provided through corporate connectivity. Furthermore, the company also extends its support in terms of connectivity infrastructure & services.
Aside from this, they provide connectivity & internet services to the national airline of Pakistan at their head office in Karachi, along with booking & airport offices across Pakistan.
The company also gives multiple streams of services to the national railways of Pakistan, who utilize remote connectivity between the locations for ticket issuance, cancellation, booking & reservations which is centrally connected and is done on real-time basis.
Behind the scenes, the company also provides various services to telecom companies as it is a member of four international submarine cable consortium and handles majority of the data traffic coming in and going out of Pakistan. Recently, they entered into a strategic partnership with Zong for network expansion, through provision of PTCL's VSAT services in remote and far-flung areas of Pakistan.
Non-profit organizations are also availing PTCL telecom services, where people can get in touch for either providing support or getting support. Similarly, the company is engaged in extending services to universities in far flung areas, where other means of connectivity are not available.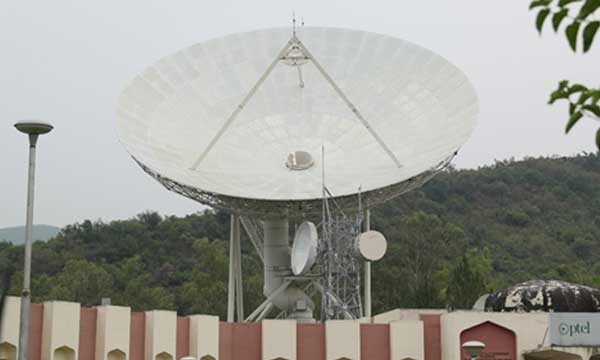 In Pakistan, the national company is a pioneer in introducing Cloud infrastructure and services. The company implemented a local Cloud Infrastructure back in 2017 as part of its commitment to provide latest technology and innovation in local market.
PTCL Smart Cloud is currently the country's only SDN (Software Defined Network) enabled cloud built on Rated-3 certified Data Centers to provide service solutions optimized for business growth.
All data on the Cloud is hosted within the country for minimal latency and optimal performance. This service enables customers to build customized virtual servers & networks according to their own needs and requirements.
The Cloud portfolio includes Virtual Data Center, which is the ideal solution for optimal user control with maximum security control, Virtual Private Server, a virtual server configuration that meets customer specific needs, Disaster Recovery as a Service (DRaaS), to maximize business continuity for enhanced resilience, and Backup as a Service (BaaS), to provide optimal security for businesses.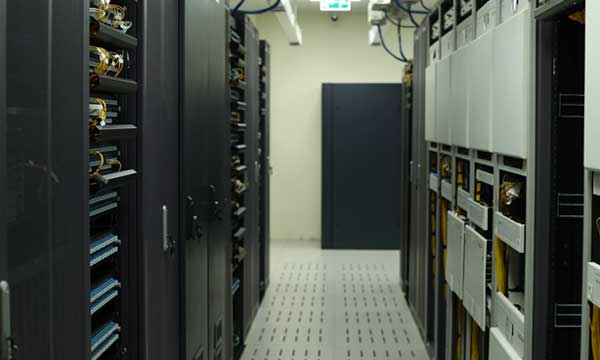 Currently, PTCL has four Data Centers, which provide digital services, hosting of mission-critical services, racks', networking devices & other Data Center computing equipment ensuring a cost-effective and compact environment to meet the requirement of enterprise customers.
The facilities allow enterprise customers to move their essential IT/Telecom infrastructure into PTCL Data Centers, conveniently located in major cities of the country with the highest level of security, resilience, and flexibility. This helps companies to reduce their cost, increase the business value of IT and make a realistically manageable footprint.
PTCL has existed since the inception of Pakistan, connecting the entire nation from Khyber to Karachi and Gilgit to Gwadar. Not only is it serving end consumers, but the company is at the forefront of connectivity and ICT related services because of its continuous commitment to technology and innovation.