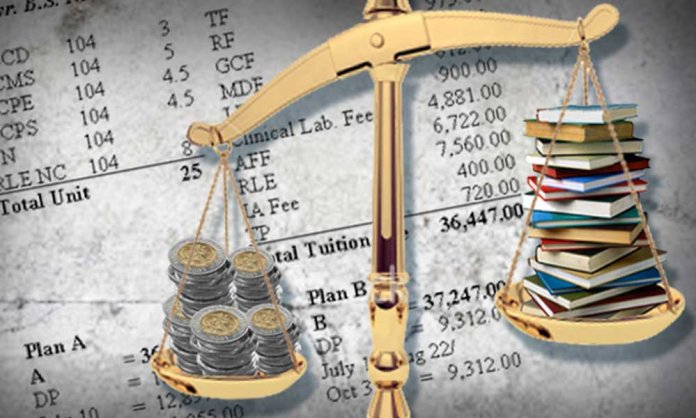 Update: Supreme Court has ordered Private schools charging more than Rs2,000 per month to reduce the fee by 20%.
The order was passed by a three-member bench headed by Chief Justice of Pakistan Mian Saqib Nisar and comprising Justice Ijazul Ahsan and Justice Faisal Arbab while hearing a case against high fees charged by private schools.
However, the schools have been allowed a 5% annual increase in the future.
What's more, the court has also directed 21 private schools to either return 50% of summer fees within two months or adjust the amount.
---
Sindh High Court (SHC) had ordered private schools to restore the fee structure from 20th September 2017 onward. This means that all excessive fees which was illegally charged from parents is to be returned.
The court also added that those institutes which fail to comply will have their registrations suspended. These institutes have been ordered to submit the amount to the Registrar of the Supreme Court.
After another hearing held on Monday, Justice Aqeel Ahmed Abbasi has now asked these institutions to 'adjust' the amount as a benefit. This means that parents will not have to pay school fees of at least 2-3 months, depending on the fee challans and the amount taken from them.
"Where is the approval for the last free structure?" the bench asked.
How is the increase in fee approved? Tell us about the revised challan on school fee. The private school lobby is so strong that they do not consider anyone. -Bench

School fees were increased and it was said that they have applied for a free structure
Expressing anger over the counsel's response, the bench stated:
You are not answering our questions. If we wanted, we would have indicted on contempt of court charges. We want to give you a chance to resolve the matter.

Private schools came into being owing to government's failure and they are exploiting that
Further, the court said:
Three months were given to resolve the matter but instead the issue was made bigger. It seems that schools have charged so much that parents will not have to pay fee for the next three to four months.
In response, the court asked the counsel to provide such an order which could not be implemented on.
We want the court to give such a decision which can be implemented.
The next hearing of the case has been fixed for December 17.
Stay tuned to Brandsynario for more news and updates.