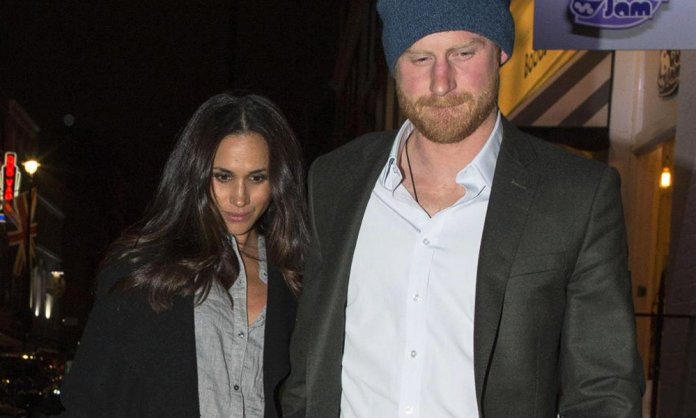 Prince Harry and the Suits star, Meghan Markle have been stirring up the news ever since the rumors of their relationship have been confirmed. However, the two of them have not made an official public appearance.
Look who's on the cover of @VanityFair! In the article #MeghanMarkle gives an insight into her relationship with #PrinceHarry. Not long now💍 pic.twitter.com/MwZudGmvCy

— Meghan's Fashion (@meghansfashion) September 5, 2017
They are expected to make an official appearance at the Invictus Games, the sports event which features injured servicemen and women is a passionate personal project of Prince Harry.
A Royal engagement might be in the cards and spectators believe that this might be the first step towards introducing the American actress to the royal attention and spotlight.
#PrinceHarry and @meghanmarkle to make first official appearance together at #InvictusGames 😮 https://t.co/6JxDiax1iT pic.twitter.com/1WcvhyqNL5

— HELLO! Canada (@HelloCanada) September 12, 2017
The power duo is expected to appear together on September 23, in Toronto as Prince Harry's flagship games kick off and it happens to be where his girlfriend is filming her US drama Suits.
I have the feeling #MeghanMarkle's interview is laying foundation for attending @InvictusToronto as a couple with the cat out of the bag 👏👏👏 pic.twitter.com/xhEFJlTmkI

— Royally_Petite (@RoyallyPetite) September 5, 2017
Here we go!!!!!!🙌🙌🙌 #PrinceHarry #meghanmarkle #invictusgamestoronto #engagement #royals pic.twitter.com/w0IWc2D7TZ

— Mariko (@mariko741) September 9, 2017
Is a royal engagement imminent for #PrinceHarry & #MeghanMarkle? It certainly looks that way. Up next on weekend @sunriseon7 #sun7
— Robert Jobson (@theroyaleditor) September 9, 2017
Rumor has it that the Kensington Palace was due to announce their first official engagement, but held back as they thought it may overshadow the 20th anniversary of the death of Princess Diana.
Me when I learned #PrinceHarry & #MeghanMarkle may make their 1st public appearance:
Peep the deets below 👇https://t.co/c1SCf6Kp2N pic.twitter.com/A9oIm2V53N

— Alexa Ardeljan (@lexs_lexicon) September 11, 2017
And after their united appearance at the Games, it is believed Ms Markle will spend more time in London, where she and Prince Harry share Nottingham Cottage, in the grounds of Kensington Palace.
Stay tuned to Brandsynario for more updates.
Content contributed by: Abeer Anwaar