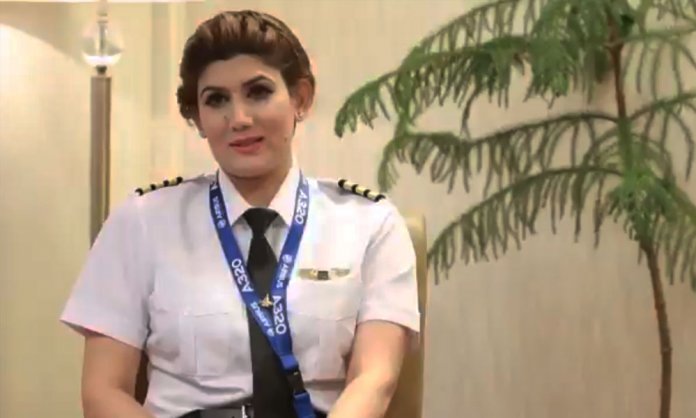 Celebrating women as they enter industries they were never given the opportunity to enter is very important. For too long, our society has supported an unequal representation in the workforce. Hence, when a woman defies the existing markers of the patriarchal society, they deserve praise. When this happens, they become leaders and sources of inspiration; one such inspiration is the first female pilot.
President meets the first female pilot
Not only is she the first female pilot, but she belongs to Azad Jammu and Kashmir (AJK). Maryam Mujtaba achieved this position as part of Pakistan International Airlines (PIA). For this, influential personalities praised her. And when Presidents of not just AJK but the President of Pakistan acknowledge you, you know you are on the right track.
AJK President Sardar Masood Khan called her the bravest role model. Throughout the talk, he showered praise on Maryam. For this purpose, they invited her with her husband, Mujtaba Rathore. This meeting was held at Aimwan-i-Sadr.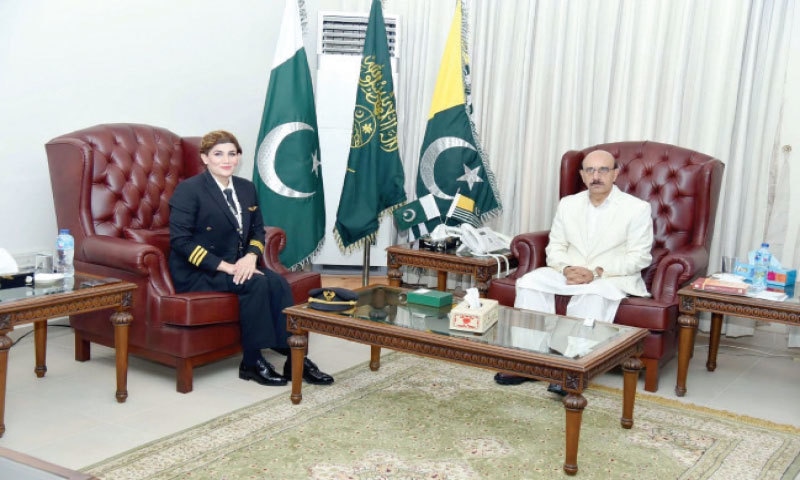 A little about Maryam Mujtaba
The pilot got her license at Rawalpindi after receiving her initial aviation training. Later, she also got a license at Century Air, the New Jersey-based flight academy.
To delve into her life, we find that she belongs to Muzaffarabad. But originally, she is from a family of Kashmiri migrants who got refuge in the liberated territory. Moreover, the female pilot is married to the deputy superintendent of the AJK Police. Indeed, this shows that the escapees of the occupied territory feel safe and welcome at AJK.
Seeing her success, Special Communications Organisation (SCO) has appointed her as the brand ambassador in AJK and Gilgit Baltistan. Hopefully, this success will inspire more people in seeing their women succeed.
We wish you a blissful Ramazan 2021. May the Rahmat of Almighty Allah shine upon you and your family always! #RamadanKareem pic.twitter.com/IyNoxGnrli

— Special Communications Organization (@hq_sco) April 13, 2021
AJK president said:
"You have inspired and encouraged several women in the liberated territory to consider aviation as a promising career."
Stay tuned to Brandsynario for the latest news and updates!