Prankster Nadir Ali gets serious for a moment and imparts a message: "Gaari Nahi, Kahani hai." Are you in agreement?
Success Stories Don't Come Easy.
Nadir Ali's videos are infamous on Facebook and otherwise. He runs a page called "P for Pakao," on which he and his team members post videos of pranking unsuspecting citizens. Though the world may always know him for bringing a smile to their face, he hasn't always been this jolly or this selfless.
He recently shared his success story on Facebook. Standing next to a luxurious six-seater car, Nadir is in nothing but a shalwar and a torn vest. He supposedly recreated the look of his on the toughest night in his career.
Here's the complete story!
The Toughest Nights Don't Last.
Nadir Ali shares that he used to get only Rs 100 from his producers for his petrol. One day, when going back home, as his motorbike stopped, he realized he had not even been paid that. His mobile did not have credit either. These circumstances left him no option but to embark on a walk of two hours on foot towards him.
Nadir shares that his family tried to convince him a lot to leave the job. This is neither sustainable nor beneficial for you, they said. However, there is nothing greater than passion and resilience to conquer the toughest of obstacles. He went back to shooting the next day, and today, he gets to stand with this car.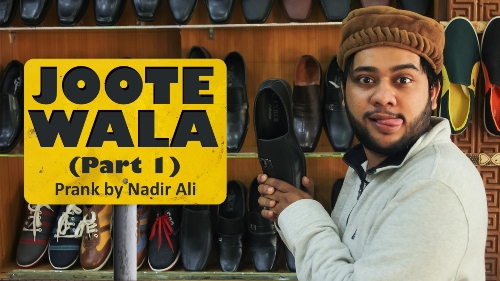 We Hope It's A Law Abiding Car!
Recently, Nadir Ali got served by the Federal Board of Revenue. A discreet investigation was launched against the prankster over suspicion of concealment of income. Upon completing the investigation, Rs. 13 million were demanded of him under charges of tax evasion.
We mean it when we say we hope this luxurious car is one bought in a law-abiding fashion. If we all could evade taxes, given the tax rate today, we'd all have a luxury or two under our belt.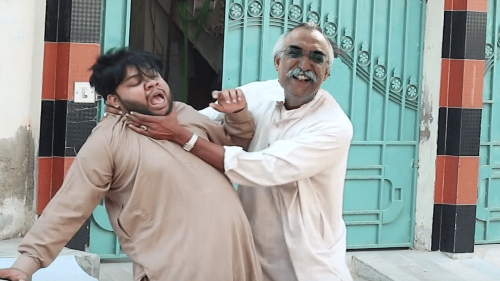 Why is it always a car?
As many of you may have noticed, several celebrities, especially guys, stand next to cars. They use the automobile as a measurement of their success. Be it Zaid Ali, Asim Azhar, or now Nadir Ali, pride comes to them by buying the car for themself or their parents.
Though it's true, the car can not come without success, telling people your success is validated or finished when that car comes. Success means different to all!
Stay tuned to Brandsynario for the latest news and updates.