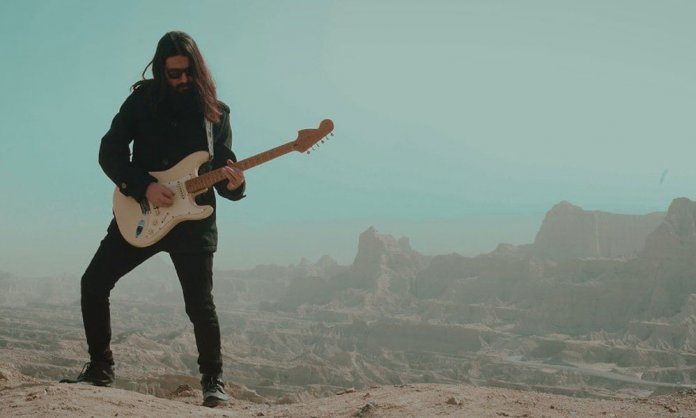 253 views
It is unfortunate but true that there is little awareness on the concept of Intellectual Property Rights in Pakistan.
Content is copied left, right, and center and often gets more popular than the original after getting copied, depriving the original producer from well-deserved fame and recognition.
Recently, Faraz Anwar took to his Twitter account to reveal that the popular airline, Emirates has been using his band's music in their inflight entertainment platform ICE without his permission.
Take a look at the legal notice he sent: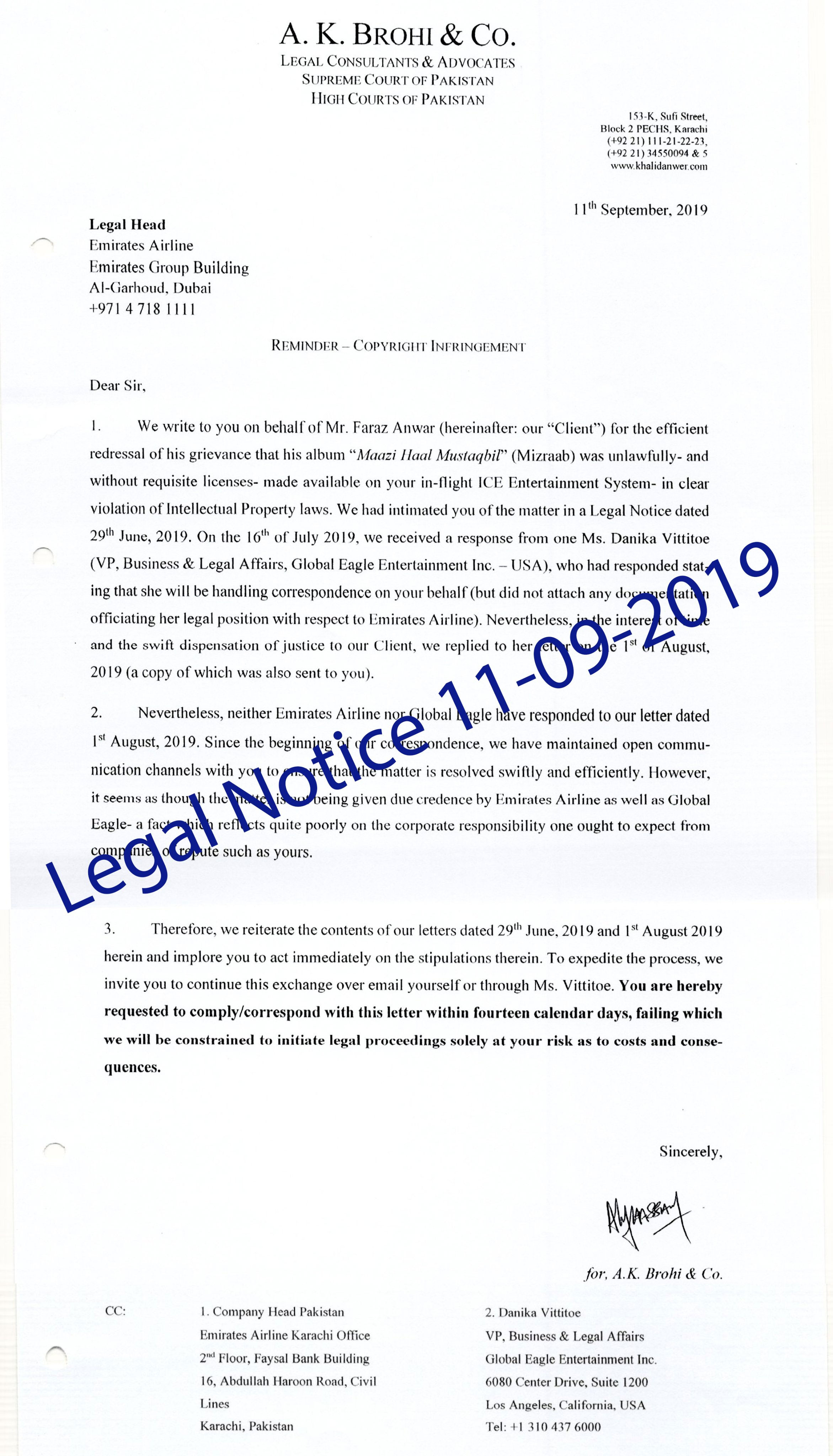 Anwer finally had to make the dispute public because Emirates continued to ignore his legal communication for months.
"I am writing this post after many months of attempting to contact Emirates Airline through proper legal channels,"

"They have disrespected my legal rights and have used my album and songs on their in-flight entertainment system for years without paying me a single cent or even taking permission from me.It is unbelievable that an international company which is so highly reputed would grossly ignore an artist's Intellectual Property Rights.

It's not their property, only I give my music license to brands and I have given it to Coke, Nescafe etc."
Acknowledged and awarded by a scholarship from Berklee College of Music, USA on his outstanding musical achievement in 1996, he's the only artist from Pakistan to be signed up by global record labels (US and Finland) for an instrumental album release "An Abstract Point of View" in 2002.
But his most important achievement is the fact that he has inspired thousands of people to pick the guitar up and learn the craft in a vocalist dominated world.
Let us hope that justice is served to him.
What are your thoughts? Tell us in the comments.
Stay tuned to Brandsynario for more news and updates.