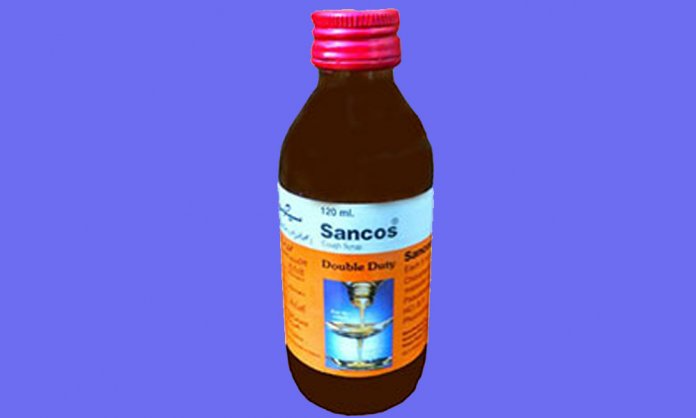 Following the orders of Drug Regulatory Authority of Pakistan (DRAP), popular cough syrup 'Sancos' has been voluntarily recalled from the market,
According to Dawn News, the orders were issued after it was found that the stability data of the drug was out of specification.
Manufactured by Ms. Novartis and sold under the name 'Sancos', the medicine is commonly prescribed by doctors for a cough.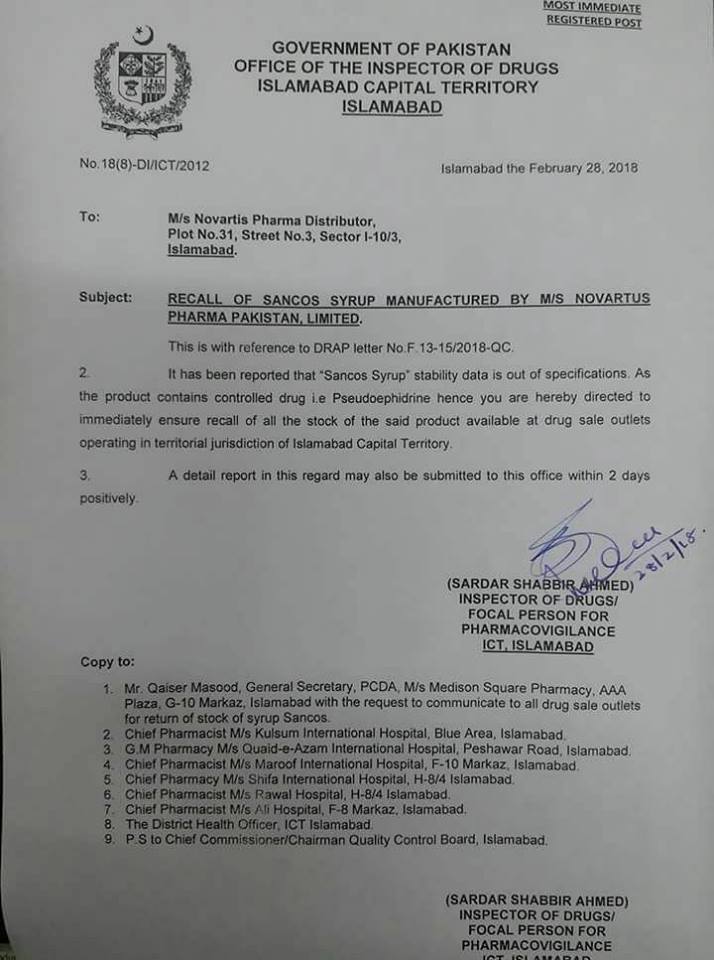 An announcement was made by the company, explaining that it had been manufactured by a third party.
It further clarified that the move had been taken in line with the company's commitment to patient's ethical and safety practices.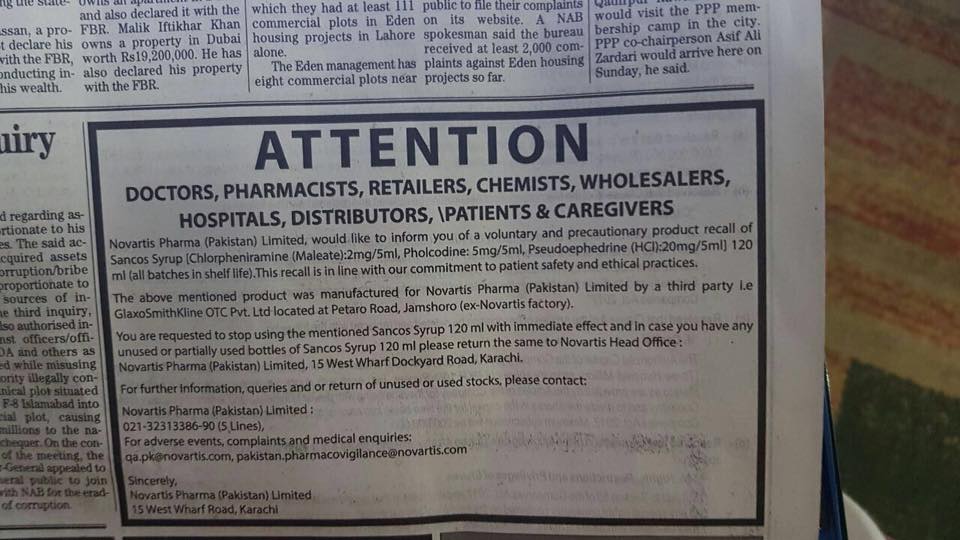 The regulatory body in its letter reported that since Sancos contained a controlled drug, all of it's affected samples from Islamabad have been directed to recall.
Apart from that, a detailed report is to be submitted by the company.
DRAP spokesperson, Akthar Abbas told Dawn:
"Initially the company claimed that the problem was in just a few batches. After that the company requested [Drap] to allow it to reduce the expiry duration of the syrup from three years to one and a half years.

"However, Drap directed the company to withdraw the syrup from the market"
The news about Sancos had started circulating on social media that led to panic amongst the public
The spokesperson for the regulatory body said:
"According to our information, now syrup is not being sold as medical stores and doctors have also learnt about the issue"
Due to the possibility of the reduced shelf life of the syrup, the company was thinking to reduce the expiration duration of the syrup.
DRAP, however, decided to recall the syrup from the market completely and not take the risk.
Stay tuned to Brandsynario for more updates.