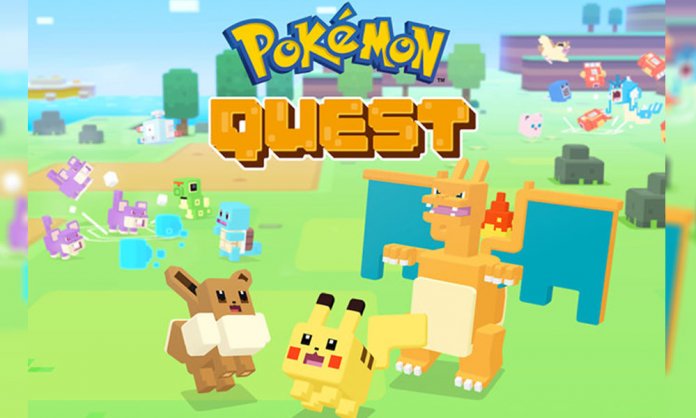 The cute and cuboid Pokémon spin-off, initially announced for Nintendo Switch, will be coming to iOS and Android on June 27, 2018.
With its free-to-start structure seemingly made for mobile, former Nintendo Switch exclusive "Pokémon Quest" will be finding new homes on iOS and Android.
By adopting a new art style, importing the franchise's original Pokémon to a new area — Tumblecube Island — and putting the emphasis onto creature collection and a more passive mode of combat, "Pokémon Quest" represents a trade-off between traditional Pokémon adventures and the bestiary management of previous mobile megahit "Pokémon Go."
The free Switch version already employed dual energy and in-game currency systems, with an additional complete content pack totalling $29.99 USD.
Announced during a May 30 event by The Pokémon Company and released immediately, it performed decently at review (a 66 average through Metacritic's aggregation method, 68 on OpenCritic), though might find a more suitable niche on mobile, with its larger audience, and more widespread occurrence of virtual currencies and microtransaction payments.
During the same presentation, The Pokémon Company revealed plans to release a pair of Pokémon game for Switch, "Pokémon: Let's Go, Pikachu!" and "Pokémon: Let's Go, Eevee!," on November 16, 2018.
They would revert to the franchise's more traditional graphical style and role-playing game approach while drawing upon elements introduced in "Pokémon Go."
Separately, and after several years of Switch-related speculation, a core franchise entry is to arrive towards the end of 2019.