June 2, 2020: Yesterday evening, Prime Minister Imran Khan announced that Pakistan would further ease the lockdown across the country.
Khan appealed to the nation to adopt the standard operating procedures (SOPs) and other precautionary measures the government has set in place to tackle the growing Corona concerns.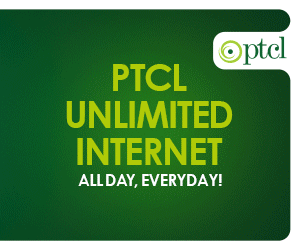 While addressing the nation after a meeting of the National Coordination Committee (NCC), Khan said:
I want to request all of you [the nation] to follow the SOPs we have outlined to prevent the spread of this virus. If we don't take precautions then we will continue to suffer,
Khan warned as he announced that the government has decided to "open all the sectors" apart from those where the threat of "virus is still present."
"The world has agreed, the richest countries have concluded that the virus will spread no matter what. Nothing can be done about it. The virus will spread, and our death toll will also rise […] I told you that from day one," he said.
"I think that tourism should be revived because that sector provides jobs to many in GB and elsewhere," he said.
"There are areas in our country [GB and KP] that can only be toured during the summer months. If we continue to impose lockdowns in those areas, the local people who rely on income from tourism to survive will starve," Khan argued.
This announcement by the premiere resulted in a social media uproar as furious Pakistanis used hashtag #ImranKhan to express they're displeased behind the decision.
Social Media Reacts to Imran Khan's Decision to Open More Sectors in Pakistan Amidst COVID-19 Pandemic
The guy who used to instill hope in his followers is now talking hopeless specially when he's leading a country. Feeling really disappointed in Imran Khan. #COVID19Pakistan #ImranKhan

— Hassan. (@mhamirza) June 2, 2020
People defending prime minister on his corona mismanagement even
Bhai nahi ata tha mulk chalana to ghar hi bethte na , no excuse is accepted
But doesn't matter as long as paid trolls are funded by some known unknown.#ImranKhan @ImranKhanPTI

— Bilal (@bil_al_s) June 2, 2020
Imran Khan didn't force you out of your homes for meet-ups and Eid shoppings. You are responsible for whatever the situation is rn.#ImranKhan

— CH SAAD IBRAR (@CHSAADIBRAR1) June 2, 2020
Khan sb Allah tumy Hadyat dy.gareebo ka jeena mushkil kr dya hy #ImranKhan

— Sania butt (@Sania0002) June 2, 2020
#Anomymous #ImranKhan #COVID19Pakistan #lockdown #coronavirusinpakistan pic.twitter.com/KLFTjfXGBY

— Syed Muhammad Mehdi (@SyedMuh14690760) June 2, 2020
In next few days, pursuant to #ImranKhan policies, #Pakistan will achieve a milestone, when it will overtake its best friend #China in #CoronaVirus confirmed cases!
https://t.co/nO6YiIBgzD pic.twitter.com/hDncYLCWx4

— M. Ali (@MAli83616625) June 2, 2020
Samaj nai aa rai jo qoum #ImranKhan kay kehnay pay #Artugulghazi kay ghar pohanch gaye hai, wo smart #Lockdown kay #SOP kiun nai follow kar rai. Same #PMIK requested. Complex Nation to handle #PTIGovernment

— Sulaik Naukhez (@MSulaikNaukhez) June 2, 2020
The number of total confirmed cases in Pakistan has now crossed 74,000 as the country braces itself for the upcoming days.
---
---
April 22, 2020: Pakistan Medical Association (PMA) doctors have urgently requested the government in a press conference to implement a countrywide lockdown with immediate effect.
Addressing the emergency briefing, Dr. Saad Niaz, a gastroenterologist at the Dow University of Health Sciences, said that it was necessary to remember the outbreak is foremost a health issue.
"This is a medical problem which [of course] has its resulting economic and social effects. But we need to understand that this is nonetheless primarily a medical issue."
In the press conference, the doctors highlighted that the front medical liners are under extreme pressure, and there are no more beds and other resources available to cater to the growing numbers.
Moreover, they expressed their fears that if this continues, Pakistan's condition will mirror Italy, where it will have to be decided who gets to live and who dies.
The DUHS doctor explained that the country's current capacity had so far sustained the volume of patients "because due to a lockdown in place, they were only trickling in."
"Projected figures stand at 70,000, and if even 10% of those are serious cases, we can't even accommodate those. There are no ventilators."
They also stressed that SOPs would not be implemented if there is a massive crowd of people in supermarkets, shops, and other public places.
Here's the video of the conference:
https://www.youtube.com/watch?v=YSa5ZWYhIVg
They also appealed to ulemas to encourage praying from home to avoid spreading the virus. They added that other Muslim countries around the world had barred entry in mosques to prevent gatherings.
The doctors highlighted that the cases are increasing. Pakistan has already crossed 10,000 cases, and the numbers are growing every day at a rapid pace.
"From April 16 to April 21, we went from 6,772 patients to 9,464 patients, which is a near 40% increase […] an increase by 2,692 patients. If you count patients from February 25, we took time in reaching 2,000 patients," – Dr. Niaz shared.
Dr. Abdul Bari, CEO of Indus Hospital, shared that doctors had vehemently protested against the decision of easing the lockdown that was announced on April 14.
"We thought that a lockdown of at least two incubation periods would take place, and that would show some positive signs," he said.
This led to great anger and stress in the doctor community as they are the experts in this situation [and must be heard]," said Bari, adding: "All of Karachi's medical facilities are now almost full to the brim with patients."
"The Sindh government had taken perfect measures in the beginning.
"That has turned into a joke now. There are countless vehicles on the road […] We have gathered here to tell you we have no space in hospitals anymore,"
On the other hand, in another press conference, Dr. Zafar Mirza, the Special Assistant to the Prime Minister on Health, told the nation that the upcoming weeks are very critical.
The next 2-3 weeks are very critical in Pakistan and will determine where the future of the country is heading.
"In the last 24 hours, we have received the highest number of deaths from COVID-19, 17, for the third time in Pakistan. The coming three to four weeks will be critical for Pakistan." – Dr. Zafar Mirza Special Assistant to the Prime Minister on Health.
"We do not pay attention to the fact that communicable diseases are preventable," he said. "Diseases spread despite efforts, but a lot of things are under our control, but since we don't invest in it, we [ultimately] let diseases spread," he added.
He said that guidelines are "notoriously neglected" in Pakistan. Dr. Mirza said that SOPs and protocols "are like words to us and not concepts." "I think for the whole of the world, especially the developing world, the health sector will never be the same,"