On 5th August 2019, the Indian government unilaterally revoked Occupied Kashmir's semi-autonomy. A day before its first anniversary, PM Imran khan unveiled Pakistan's new political map.
The new map shows regions including Jammu and Kashmir, Ladakh, the erstwhile princely state of Junagadh in Gujarat, and Sir Creek. This map is politically significant because it represents Pakistan's rejection of India's illegal decisions with regard to Kashmir.
Prime Minister @ImranKhanPTI unveiled the political map of Pakistan at an event earlier today. pic.twitter.com/6Iqj9YzX4K

— Prime Minister's Office, Pakistan (@PakPMO) August 4, 2020
PM Imran Khan Addresses the Nation
PM Imran Khan said:
"Their right to self-determination, given to them by the world community, has still not been given. And we want to say to the world that it is the only solution. Pakistan has always thought Kashmir should be a part of the country."
According to the PM, this was the 'first step' in that direction.
The PM added, "We will do political struggle, we don't believe in military solutions. We will remind the UN again and again that you had made a promise [to the people of Kashmir] which you did not fulfill."
In this way, PM Imran reiterated that since the UN has to solve the Kashmir issue, India does not have the right to decide anything place of Kashmiris.
The Cabinet, as well as the Kashmiri National Leadership, approved the map.
The New Political Map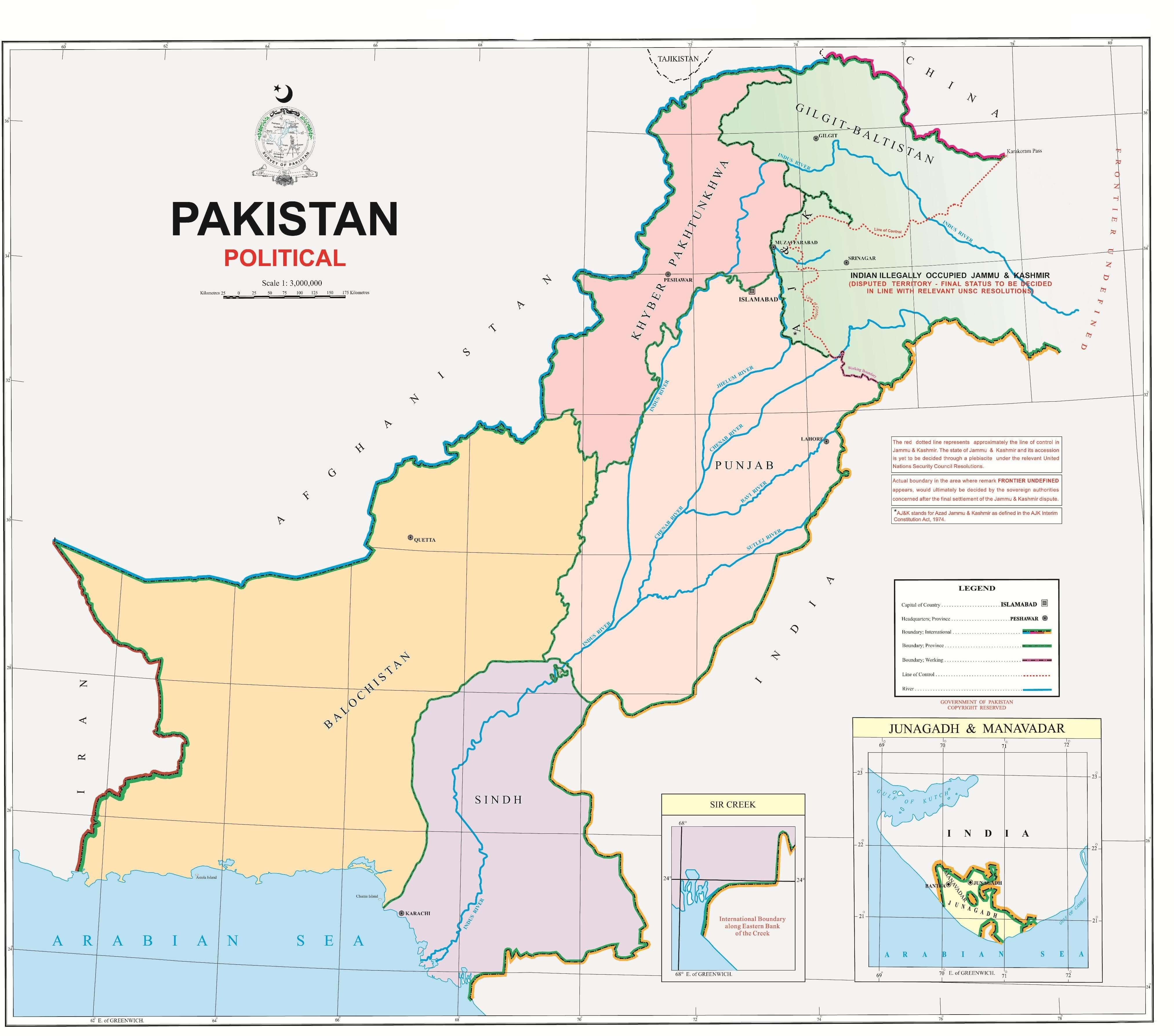 The Premier presented this map alongside the Foreign Minister Shah Mehmood Qureshi. The Foreign Minister added that earlier governments had introduced the administrative map, but this was the first time a map reflected people's aspirations.
FM Qureshi said, "Pakistan has made it clear today that we reject India's tactics and that Islamabad is ready for a peaceful solution to the disputed territories — Gilgit Baltistan and Kashmir.
The first thing that this map clears is that the solution to Kashmir will stem from the United Nations Security Council's Resolution [of 1948], which has been printed on the map. The second point it clears is that the Siachin is ours, and it shall remain that way."
In addition to that the map reads:
"The red dotted line represents approximately the LoC in Jammu and Kashmir. The state of Jammu and Kashmir and its accession is yet to be decided through a plebiscite under the relevant UNSC resolutions."
The map also highlights an area as 'frontier undefined'. Here, the map says, "Actual boundary in the area where remark FRONTIER UNDEFINED appears, would ultimately be decided by the sovereign authorities concerned after the settlement of the Jammu and Kashmir dispute."
They also announced that from now on, schools and colleges would use this map.
Stay tuned to Brandsynario for more news and updates!