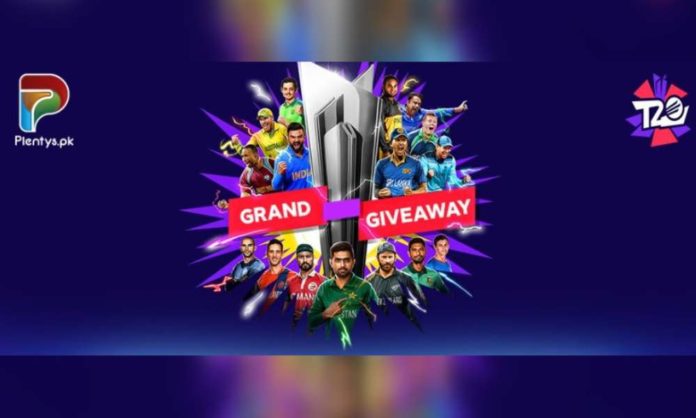 ICC Men's T20 World Cup has just arrived and has taken the internet by storm. Cricket fans all around the world are hopping on the bandwagon of this never-ending cricket fever. So many brands have come up with the ideas of challenges and contests for their giveaways to cash in this opportunity to get more attached to their fans.
After digging about Plentys.pk, a trusted online shopping store we found out they have been doing pretty amazing giveaways and we can't be more excited!
We at Brandsynario came across this amazing giveaway by Plentys.pk on 24th October, when Team Green made us proud, beating India with a Glitterbomb of Glory. They announced the giveaway winners giving free vouchers of 5,000 PKR.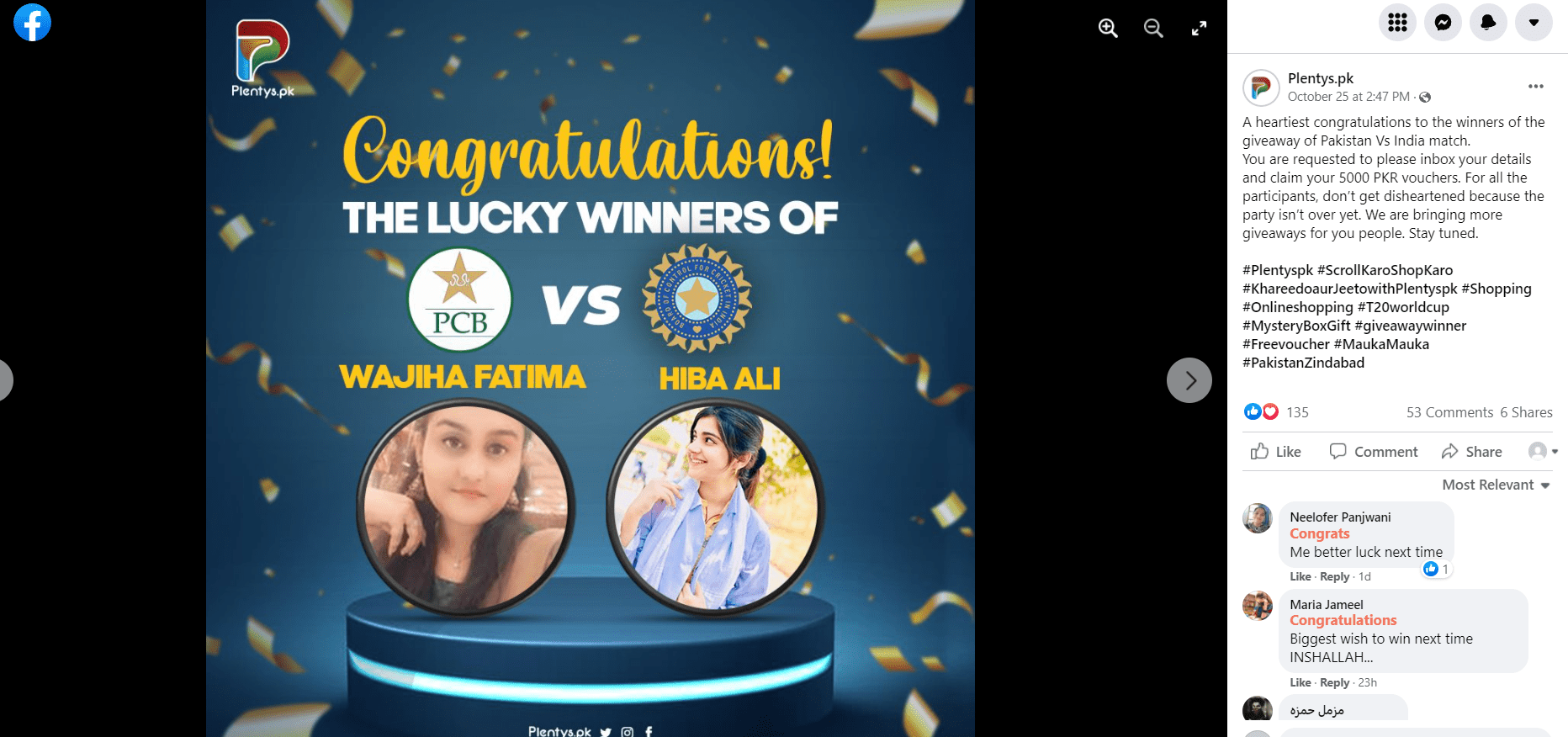 Another of such excitement was witnessed when a recent rival Newzealand who once denied playing with Pakistan leaving all the Cricket Fans disappointed, was brought to justice with a deserving defeat.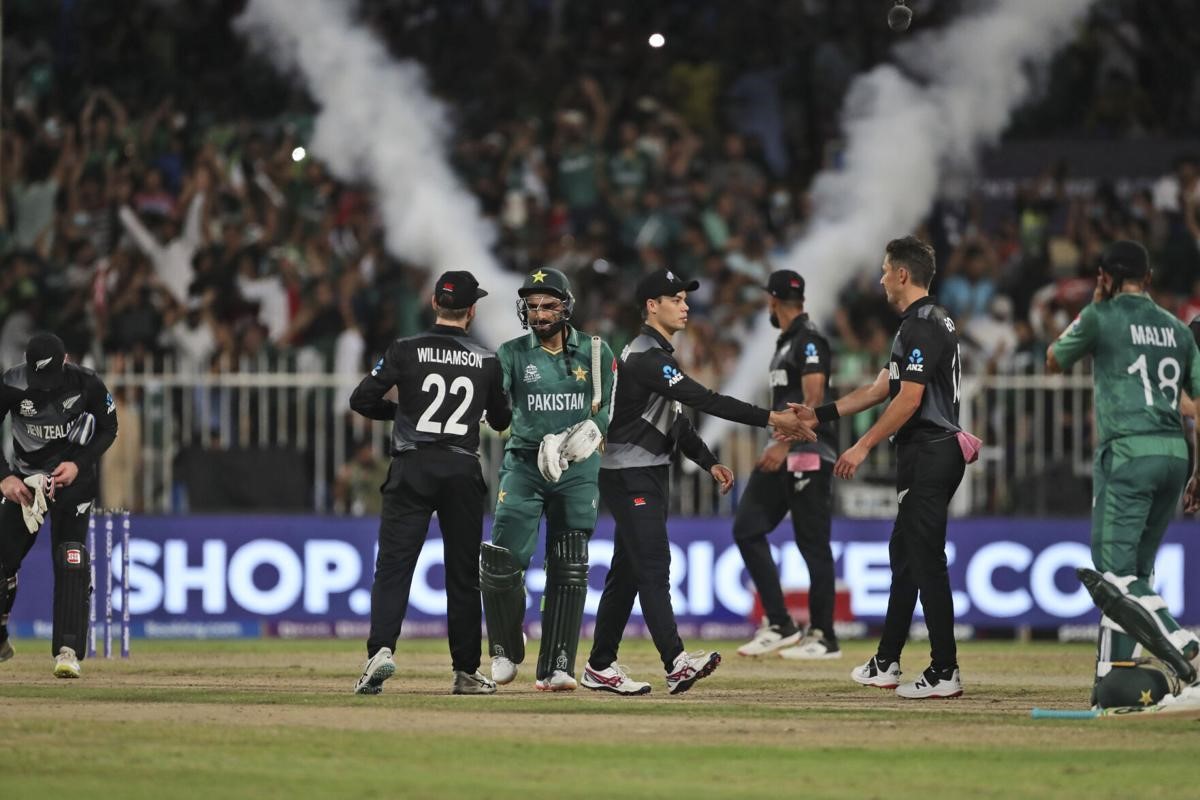 Again, Plentys.pk gave a fair treat to their fans with another giveaway of free vouchers worth 5,000 PKR for predicting the obvious winner of the match, Pakistan!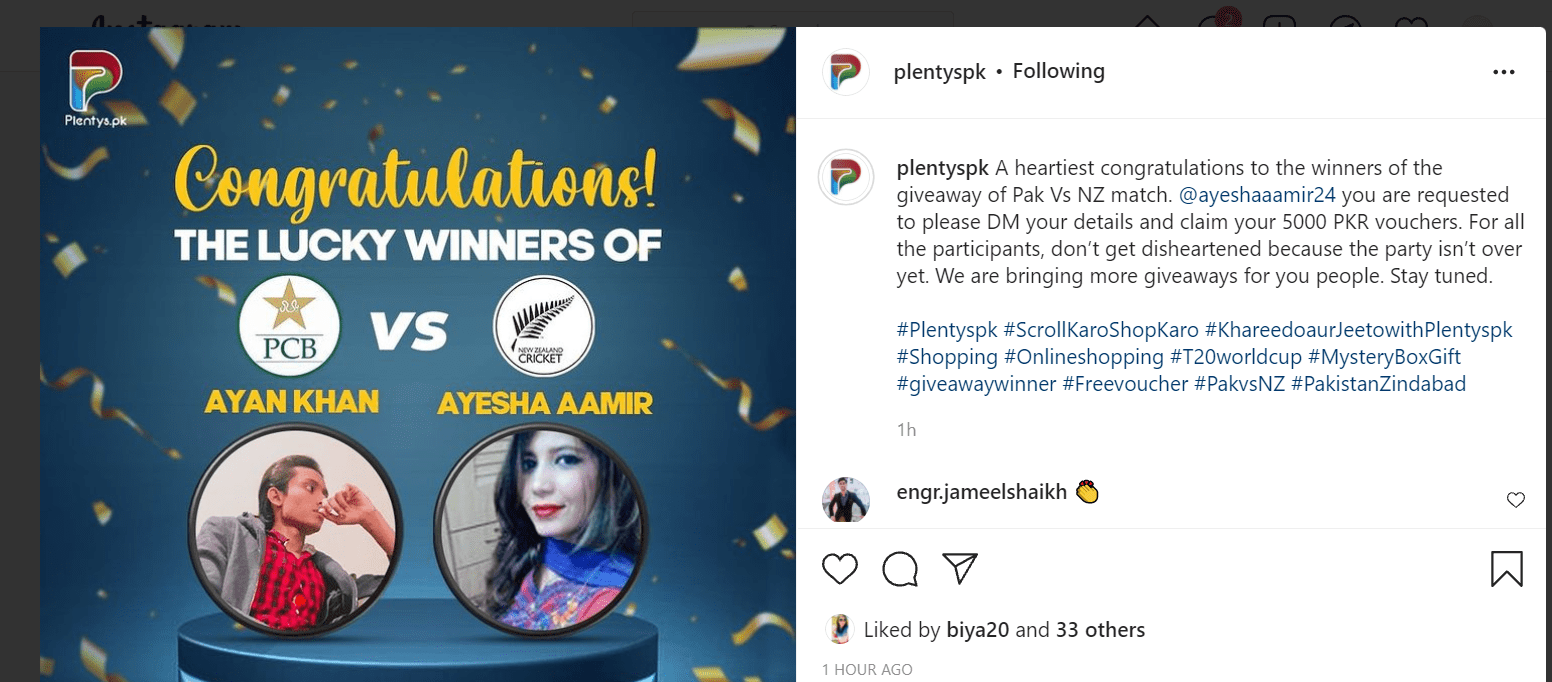 A BIG SHOUT OUT! To all the winners who predicted the right team.
The Connection of ICC Men's T20 World Cup & Plentys.pk
Whether it be the game fandom, patriotism for the country, or just the simple excitement of watching your favorite team on the ground, cricket is something the majority of us always wait for. None of us can forget the heroic moment when Pakistan successfully won the 2nd T20 World Cup in the year 2009.
And from that day onwards, Pakistanis are waiting for the starstruck moment to repeat itself yet again in the new T20 world cup.
Winning and losing is of course, part of every single game, but this time Plentys.pk brings something different so that this year cricket isn't just limited to being glued to the television screens, rather it involves a chance for every one of us to win something big too!
Do you know what that means? This time, the cricket fun is going to get doubled because Plentys.pk is bringing you the best offers where you won't just win something worth a few pennies, but something worth much more!
Be a Cricket Champion in Your Own Way
When it comes to cricket, Plentys.pk makes sure the game isn't just for cricketers, it's for us too. Wondering how?
Well, this year Plentys.pk brings a Grand Giveaway that honestly left us stunned too! We won't keep the suspense going on any further, so get ready to hear something that will surely ring some thrilling bells in your mind.
You all can also be a cricket champion this year without having to play the real cricket game!
This is because Plentys.pk is giving each and every one of us an equal chance to win amazing vouchers worth 5,000 PKR, along with a chance to win one of the three iPhone 13 Pro Max it's giving away for absolutely free! Isn't that just awesome?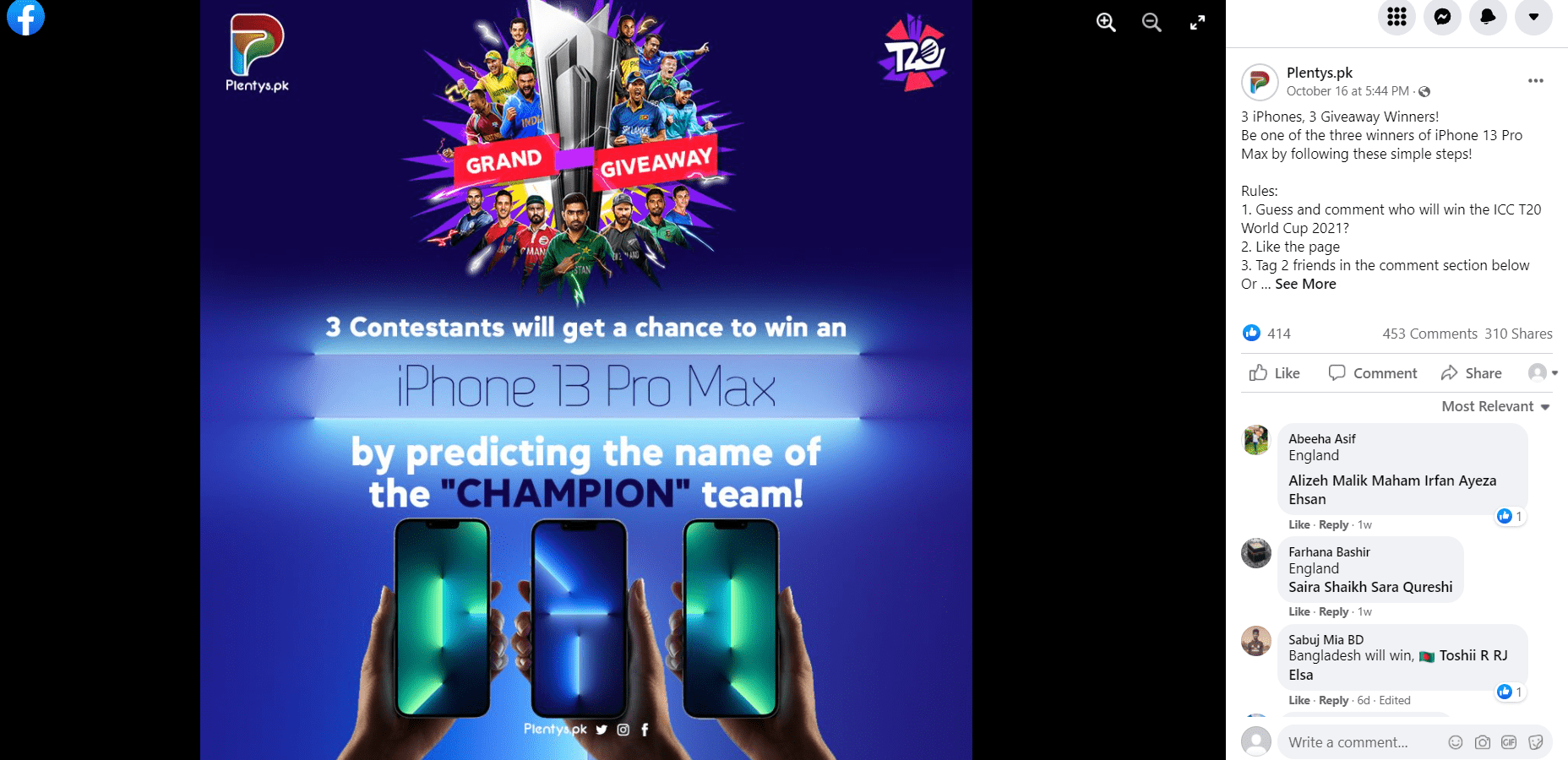 Were you thinking about participating in this superb Plentys.pk giveaway? Read along to find out how!
How To Begin Your Winning Journey
So, till now, you must be on your toes, ready to participate in the Plentys.pk giveaway without wanting to waste any time!
Keep the energy going because even though this giveaway started on the 17th of October, you still have got your chance to win a 5,000 PKR free shopping voucher or even the long-awaited iPhone 13 Pro Max.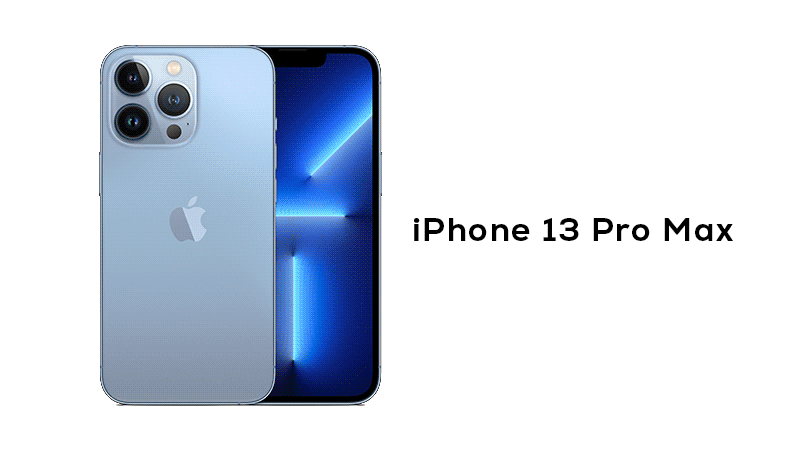 Without wasting any more of your time, let us give you a hand and tell you how you can participate without any further delay.
Don't worry, there aren't any rules that you have to follow, just a few clicks are all you need to begin your ultimate winning journey. Get familiar with these few steps that will lead you to your win:
Shop and order anything of your choice from Plentys.pk and automatically become a part of the Plentys.pk iPhone 13 Pro Max giveaway without having to do anything else!
OR
Make sure you don't miss out on their Grand Giveaway post, and comment on who you think will win this year's T20 cricket trophy to get the iPhone 13 pro max in your hands!
Keep an eye on Plentys.pk Facebook and Instagram page and look out for all the giveaway posts to participate by simply commenting the name of the team you think will win in upcoming matches and win a voucher worth PKR 5,000!
It Does Not End Here!
So, what other surprises does Plentys.pk have for us? Well, it all began from solving one of the BIGGEST things that most online shoppers hate: paying delivery charges.
Plentys.pk took this opportunity to win their customer's heart and waived off all the delivery charges, and trust us; they had us all at it!
Out of all the deals and giveaways, one of the most fascinating ones is their current ongoing ICC Plentys.pk Giveaway which we are sure nobody would want to miss!
Brandsynario is Going for it, Are you??
Wondering if this is even worth it? Well, yes, it is! We personally had a look at the Plentys.pk giveaway reviews and we must say, they are pretty impressive so we will definitely recommend our family, friends, and especially you to participate and try your luck!
So, hurry up and do not miss this chance!
For more information visit Plentys.pk on Facebook & Instagram.
So, hurry up and do not miss this chance!