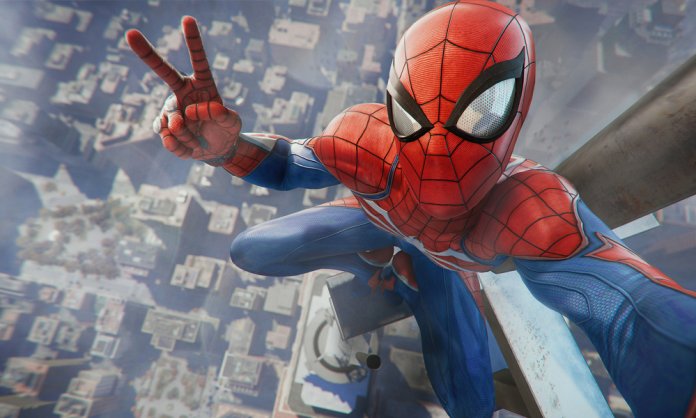 A quartet of upcoming video games is to dominate much of PlayStation's E3 2018 public-facing media briefing at the Electronic Entertainment Expo.
There'll be more on its partnership with "Death Stranding," the first game from "Metal Gear Solid" auteur Hideo Kojima since leaving Japanese publisher Konami.
In addition to detailed art direction and Kojima's customarily layered world-building, earlier previews have evidenced the on-screen involvement of Norman Reedus ("The Walking Dead"), Mads Mikkelsen ("Rogue One," "Hannibal"), and Guillermo del Toro (director of "Pacific Rim," "The Shape of Water").
Speaking of Japanese epics, "Ghost of Tsushima" was first revealed in September 2017 as a lavishly rendered adventure in the samurai era.
In development at the studio behind successful superhero franchise "Infamous," it is already positioned as a high-quality, must-play experience exclusive to PlayStation 4.
"Marvel's Spider-Man" allows players to become the web-slinging comic book and movie hero a little later in life, when the young vigilante is approaching the peak of his powers.
Due September 2018, a successful and impressive E3 presence is crucial to the game's publicity campaign.
Yet, of PlayStation's chosen four, "Marvel's Spider-Man" is the only one with a set release date at the time of the E3 announcement.
By the end of the show, post-apocalyptic survival adventure "The Last of Us Part II" could be touting its own launch timing, having gone into development in 2014, and previewed with trailers late in 2016 and then 2017.
Following unlikely travel partners Joel and Ellie on a trek across an overgrown and treacherous United States, its predecessor was a resounding critical success for the PlayStation 3 in 2013 after a 4-year development cycle and re-released on PlayStation 4 the following year.
Away from those four titles, Sony Interactive Entertainment America's President and CEO Shawn Layden promised "stellar announcements from third-party publishers and independent developers" in an update to the PlayStation Blog.
The PlayStation E3 2018 Showcase begins in Los Angeles at 6 pm PT on June 11 through live.playstation.com and playstation.com/e3.
Simultaneous live broadcasts through PlayStation's Twitch, YouTube and Facebook accounts have also been telegraphed.
That 6 pm start timing equates to 9 pm ET, and then 1 am UTC on June 12, 2 am UK, 3 am central Europe and South Africa, 6.30am India Standard Time, 9 am Singapore, the Philippines, Malaysia and Beijing, China, 10 am South Korea and Japan, and 11 am in Sydney, Australia.