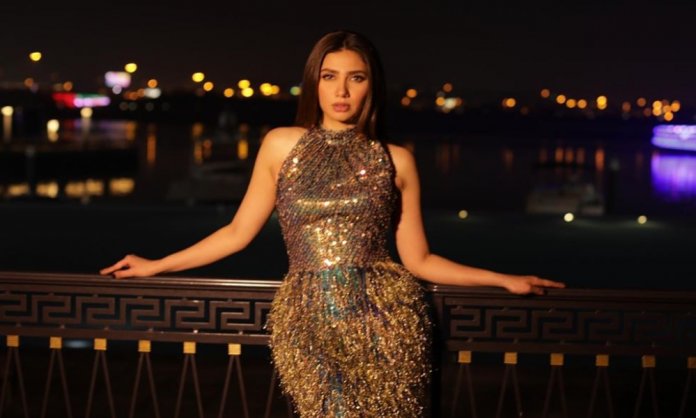 Megastars Mahira Khan and Meera engaged in a fun banter on Friday at PISA awards 2020 held in Dubai.
Mahira Khan showed some disappointment after learning about harsh criticism from Meera about her.
The two actors were present at the Pakistan International Screen Awards (PISA) where actor Sheheryar Munawar was in attendance as well.
A video of them conversing in a friendly environment, days after Meera strongly criticized the Raees actor, graced the screens of several cell phones and laptops as the video went viral.
Have a look:
In the clip, Khan is sharing her disapproval with Meera, she said:" This is the first time I am actually upset with you Meera Jee after becoming friends because you said something about me again."
"I swear I never said anything about you Mahira," Meera replied.
Meera had said in an interview earlier that the Verna starlet is not a 'talented' actor.
"Mahira is not a talented actor. I am more brilliant than her," Meera explained in an interview with Independent Urdu.
The Baaji actress indicated that a mafia exists in the showbiz enterprise and whoever stands against it doesn't earn any success.
She went on saying, "I think Mahira is given extraordinary importance in the showbiz industry. I am a victim of this injustice, whether it is in films or on television."
Meera also stated, "there is no age difference between me and Mahira. I became part of the showbiz industry since my childhood while Mahira entered at the age of 27."
The veteran actor also announced that Mahira earned popularity due to starring with Shah Rukh Khan in a Bollywood movie, Raees.
For more news and updates, stay tuned to Brandsynario.