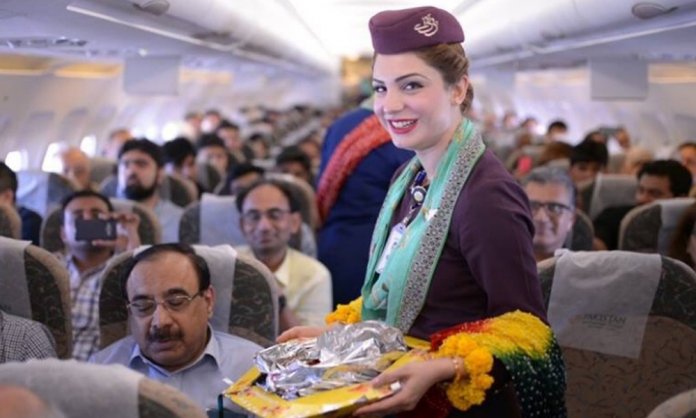 Amidst turbulent times and hefty losses, Pakistan International Airline is seemingly vying to raise its game.
Yesterday, in a Lahore bound flight from Karachi, the PIA passengers turned lucky as the aviation service threw a spring bash for the travelers.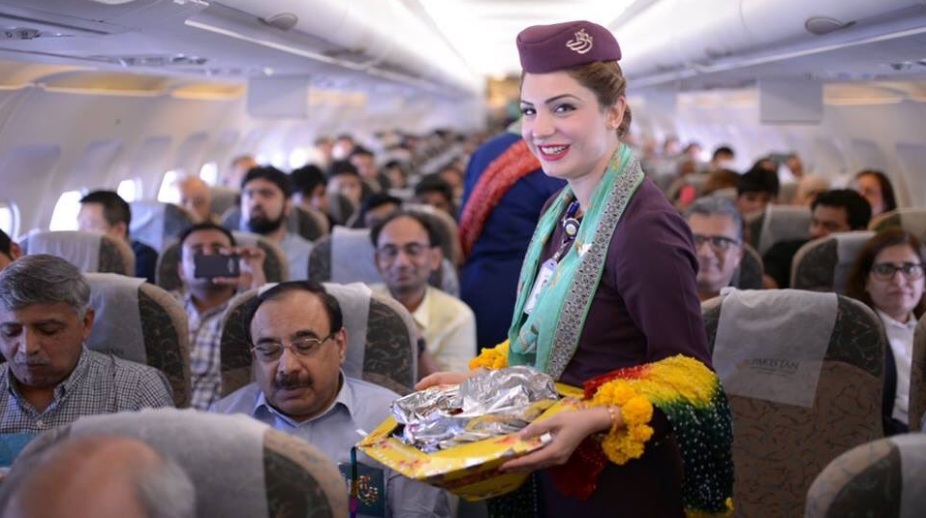 Dressed in their chic uniforms and vibrant scarves, the air hostess gave a celebrity-style treatment to the audience, distributing flowers, bangles, and garlands to women.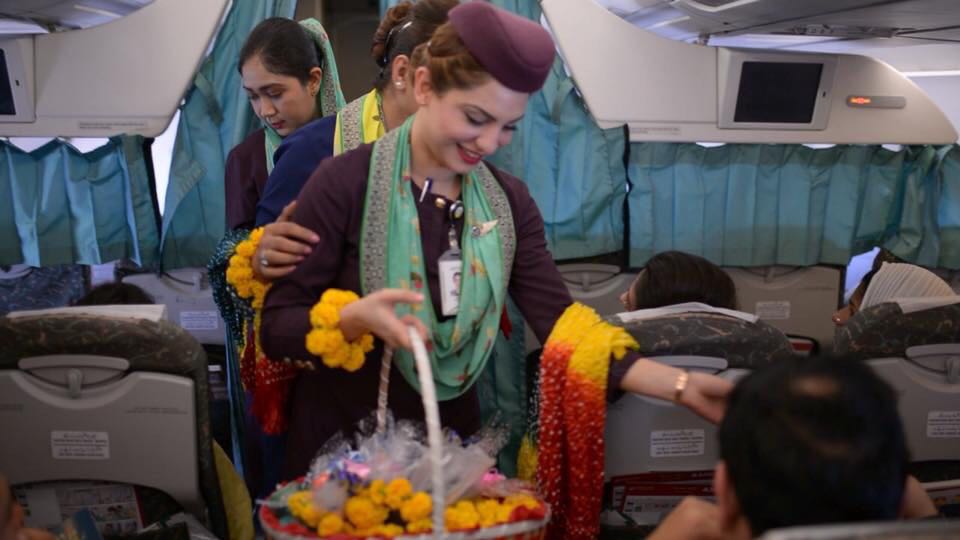 Next came up a dance performance by the stewardess on Hadiqa Kiyani's 'Boohay Baariyaan", adding life to the celebration all the more.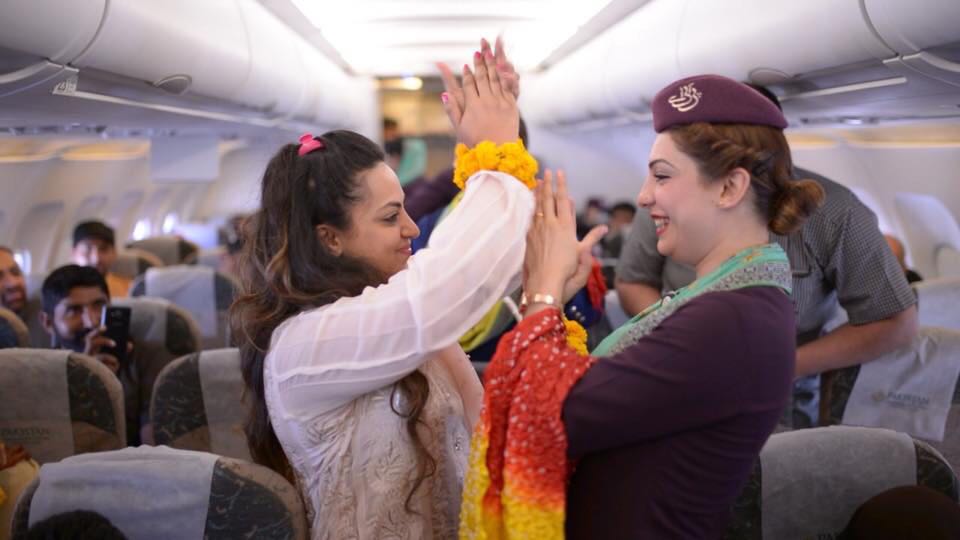 Just see how everybody enjoyed the ultimate party in the sky!
With the party mode high in the air, passengers had a ball of a time on-board!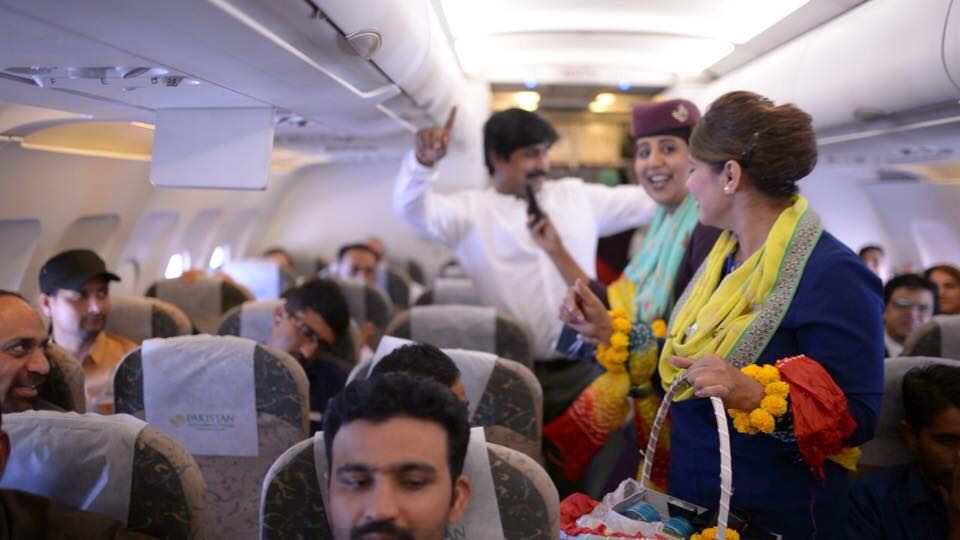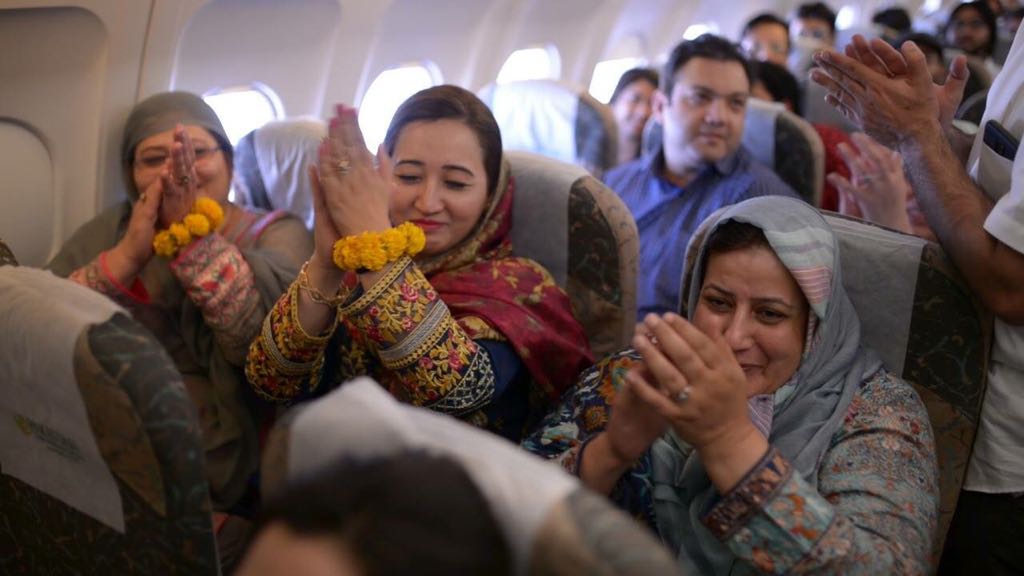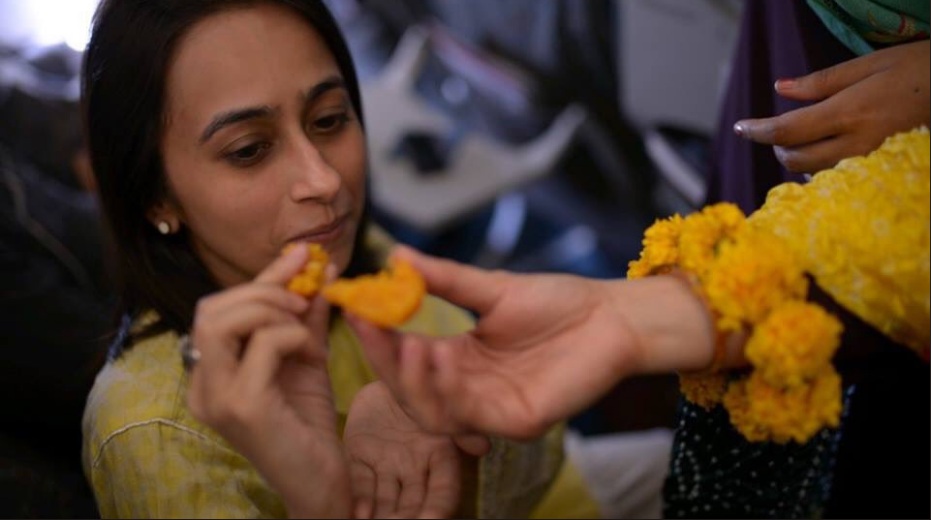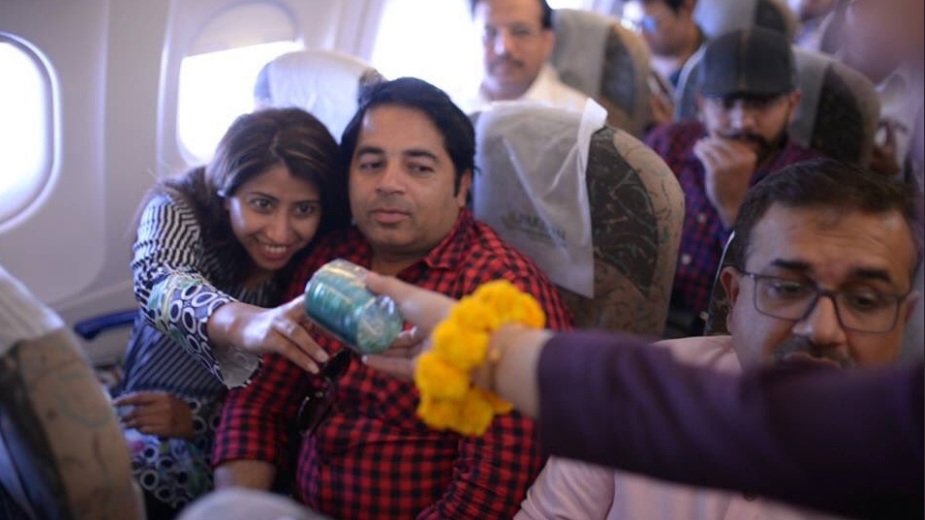 The marketing stunt and the variety of treats left the passenger all smiles throughout the flight!
However, PIA has announced that this is the beginning of their month-long extravaganza of Spring festival. The brand will be unveiling more special offers and seasonal discounts.