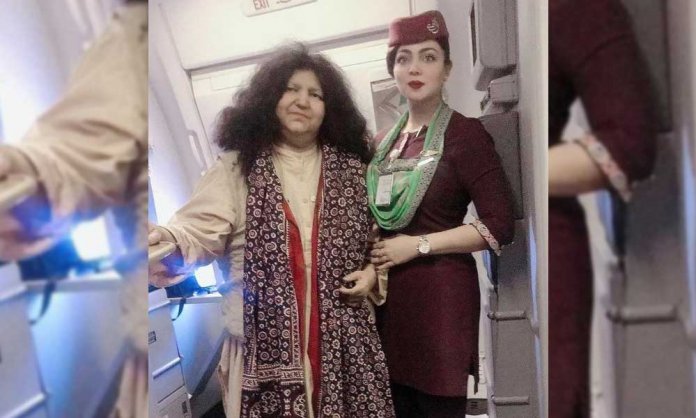 Pakistan International Airways is ecstatic as the Sufi legend Abida Parveen flies through the national airlines from Islamabad to Karachi.
PIA shared a really sweet tweet on its official Twitter account sharing the moment with the audience. The onboard staff was over the moon on the presence of the legendary singer and didn't hesitate to take tons of selfies with her.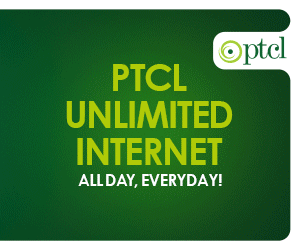 The national airline is recovering from a very strenuous financial crunch and trying to bounce back to its former glory.
The official account of Pakistan International Airlines is a really good source for all the latest updates and promotions from the airways.
Read how the airline expresses its happiness in their official tweet.
We were thrilled that the maestro, legendary, one and only Abida Parveen chose the national flag carrier to fly from Islamabad to Karachi on PK 301. When the two icons of Pakistan come together, the flag will surely fly higher! #PIA #AbidaParveen #TheSufiQueen pic.twitter.com/syGpmyZVT6

— PIA (@Official_PIA) November 14, 2019
Also, PIA is offering a 50% discount on advance booking of excess luggage on domestic and international flights.
Now offering Advance Baggage Purchase on selected International & Domestic routes.Get up to 50% discount on buying in advance!Available via PIA offices globally, all agents worldwide or via website https://t.co/jbbQchXRSs Call 111-786-786 for details #PIA #AdvanceExcessBaggage pic.twitter.com/hExqirugAv

— PIA (@Official_PIA) November 14, 2019
There are many more discounts and promotions from PIA and you need to check out their official social media accounts for all the details.
Etihad and PIA Launches Codeshare Deals
The national carriers of Pakistan and UAE have joined hands to bring "Codeshare Deals" to their consumers. The airlines will publish and market the same flights on the route of Pakistan to UAE or vice-versa.
The codeshare flights are now open for booking and the first flight will operate on November 26th. Nausherwan Adil, the chief commercial officer of PIA expressed his delight in the development while saying that it's a great opportunity.
"The relationship between Pakistan and the United Arab Emirates has always been a strong one and we feel proud to be working closely with our friends at Etihad Airways."-By Adil
Etihad and PIA have previously signed the deal in October 2016 and now this will be the second phase of the same deal.
Etihad has been operating in Pakistan since 2004, November and currently operates two daily flights from Abu Dhabi to Islamabad, a daily service to Karachi and 11 weekly flights to Lahore.
PIA, on the other hand, has been in service for three decades now and serves seven weekly flights each from Lahore, Islamabad, and Peshawar. This is great news for all the frequent travelers of the UAE and Pakistan.
What are your thoughts about this news? Share your views in the comments below.
Stay tuned to Brandsynario for all the latest updates.