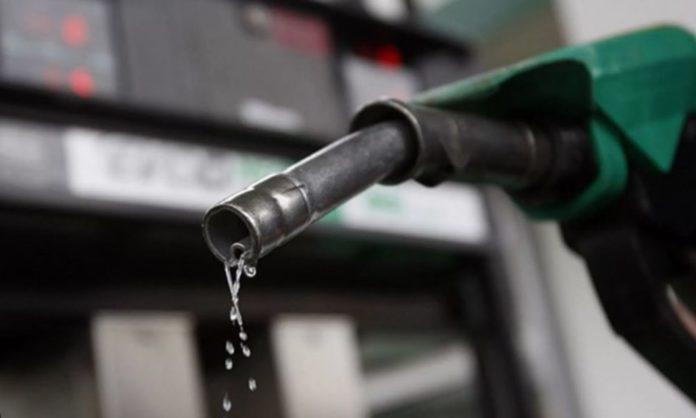 It is not new for the citizens of Pakistan to deal with high inflation on a daily basis. Petrol prices are constantly fluctuating and people are learning to deal with the changes, however, this time the increase in petrol and diesel prices is unbearable. Ishaq Dar, the Finance Minister, said on Sunday that the price of gasoline and diesel will increase by Rs35 per liter as of today at 11 a.m. as a result of the rupee's depreciation against the dollar. Dar also declared that the price of kerosene oil and light diesel oil had raised by Rs18 per liter in a televised speech.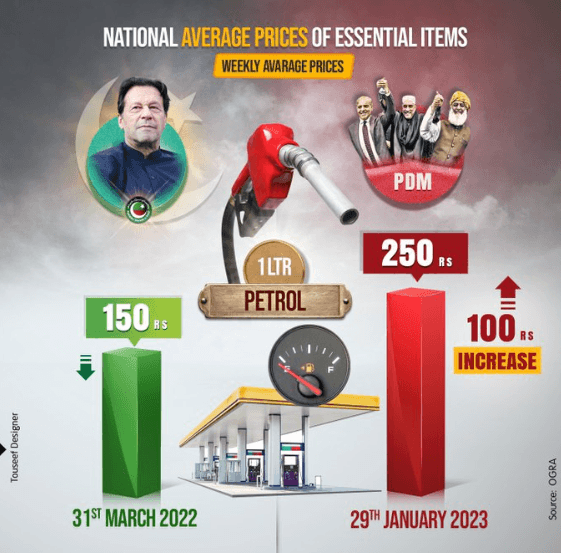 Petrol prices in Pakistan
Just after the currency hit an all-time low this week and just days before the International Monetary Fund (IMF) visits Pakistan to discuss the postponed ninth review of Pakistan's funding program, prices for gasoline and diesel have increased again, and that too majorly. Dar stated that "We will have to take the rise in international oil prices and the devaluation of the rupee into account. This rise is being done immediately on the recommendation of the oil and gas regulatory authority who said there were reports of artificial shortages and hoarding of fuel in anticipation of price rises – hence this price rise is being done immediately to combat this." 
Govt announced new prices of Petroleum Products with effect from 11.00 hrs, 29 Jan ,2023.

High Speed Diesel-Rs 262.80 per litre

MS Petrol —Rs 249.80 per litre

Kerosene Oil -Rs 189.83 per litre

Light Diesel Oil – Rs 187 per litre

— Ministry of Finance (@FinMinistryPak) January 29, 2023
After this current announcement, long lines of people were seen at multiple petrol pumps in order to get their tanks full.
Reactions 
Soon after the revision of prices was announced, a wave of frustration was sent through the public. Their anger could be seen on different social media platforms, especially Twitter. Many hashtags regarding the current petrol fiasco and mocking the government started to trend on Twitter. "How will the poor survive? Why [is] this nation so insensitive about the simple question of the life of poor and middle classes," Shabbar Zaidi, the former chairman of Pakistan's Federal Bureau of Revenue, posted on Twitter.
Increase of Rs 35 in petroleum. Inflationary spiral. How poor will survive? Why this nation is so insensitive about simple question of life of poor & middle classes. When this had to done then why so late? Pakistan not workable in the present economic paradigm. Rescue

— SyedShabbarZaidi (@SShabbarZaidi) January 29, 2023
The general public had the same reactions. People have begun to feel extremely cornered since life is becoming very difficult for them due to continuous inflation. Electricity blackouts, low to no gas, no water, expensive food, and now expensive petrol have forced people to either cry or burn petrol pumps to the ground.
مہنگائی کا طوفان، اسلام آباد کا شہری پیٹرول مہنگا ہونے پر رو پڑا#PetrolDieselPrice pic.twitter.com/LN4ZKZHRHa

— HUM News (@humnewspakistan) January 29, 2023
Lahore #Petrol pump set on fire after increase of rs 35 in petrol. People of #Pakistan are very angry. #PakistanEconomy #PetrolDieselPrice #Petrolprice pic.twitter.com/89j0Fxb9Kd

— Pak Mujahideen 🇵🇰 (@pakmujaheed) January 30, 2023
Many people across the nation have planned protests to take place today in order to show resentment to the government and its incapability to handle the economic downturn.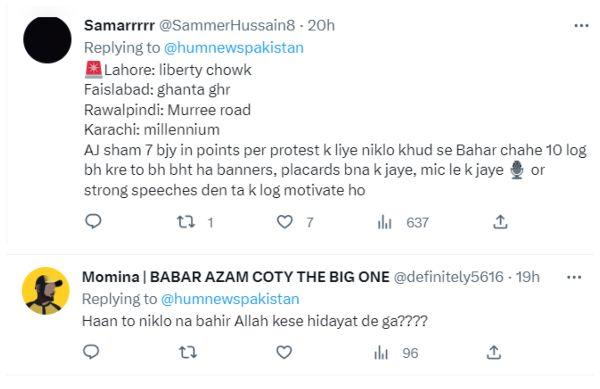 The public has also been comparing the old government of Imran Khan and this new PDM government. They have stated that they do want "Purana Pakistan" and prefer "Naya Pakistan". Former prime minister Imran Khan also tweeted about the situation and the people seem to agree with him.
Total mismanagement of our economy by a corrupt & incompetent imported govt has crushed masses & salaried class with latest hike in petrol & diesel prices & Rs33/$ devaluation to Rs262.6/$. Elec & gas price hike & 35% unprecedented inflation expected with Rs200bn mini budget.

— Imran Khan (@ImranKhanPTI) January 29, 2023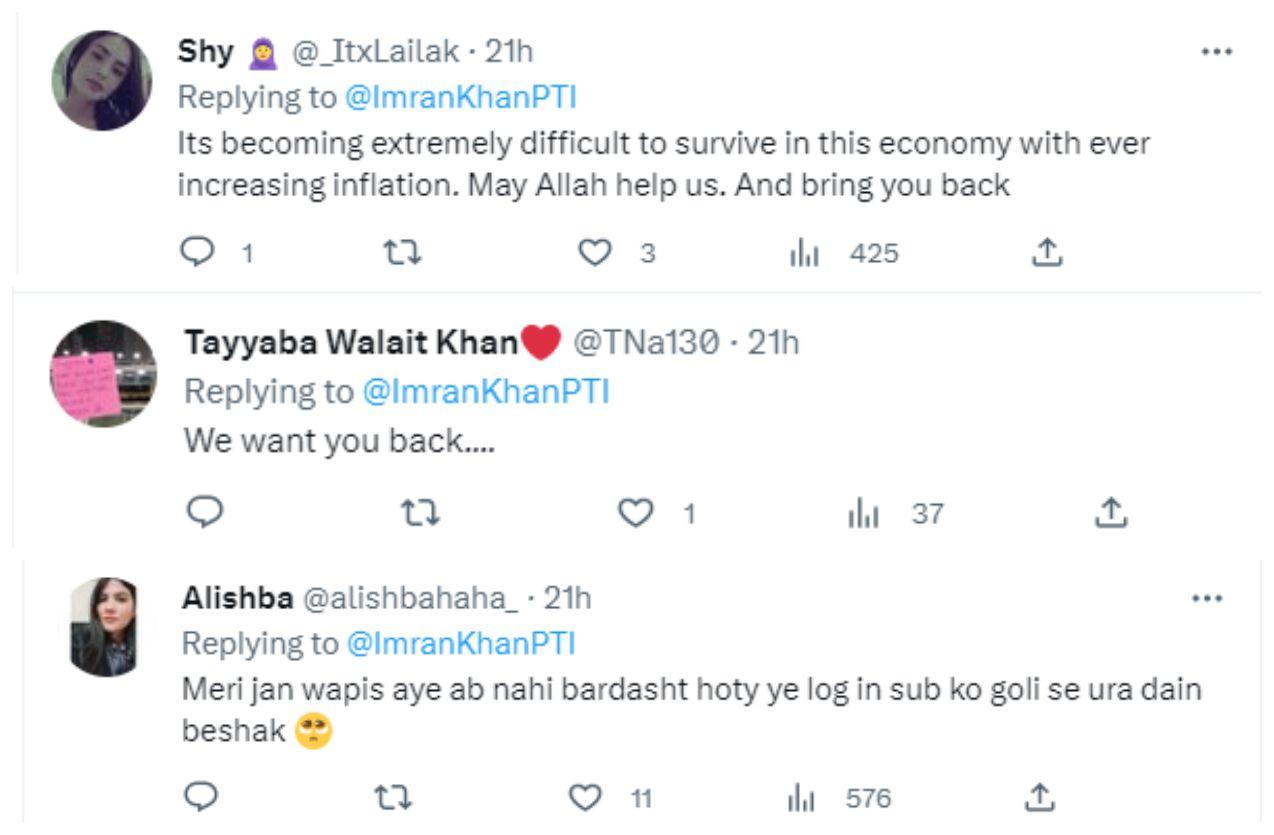 OGRA Takes Action  
In the meantime, OGRA officials announced that those responsible for closing down gas stations in several cities will face consequences. According to the officials, the licenses of individuals who shut off the pumps would be suspended. The officials said that the regulator is receiving assistance in this regard from the district administration via the provincial chief secretaries. They also said that the situation would be rectified quickly. Some gas stations had large lineups outside the day before the increase because people were filling up their tanks out of fear that prices will shortly go up.
Due to the Pakistani rupee's sharp decline in value, the cost of imported commodities will increase even though the country is currently experiencing a balance of payments crisis. A significant portion of Pakistan's import bill is made up of energy. Pakistan needs the International Monetary Fund (IMF) to visit successfully since the country has less than three weeks' worth of import coverage in its foreign exchange reserves and is in severe need of external finance.
What are your thoughts about the increasing petrol and diesel prices? Let us know your thoughts in the comment below.
Stay tuned to Brandsynario for the latest news and updates.