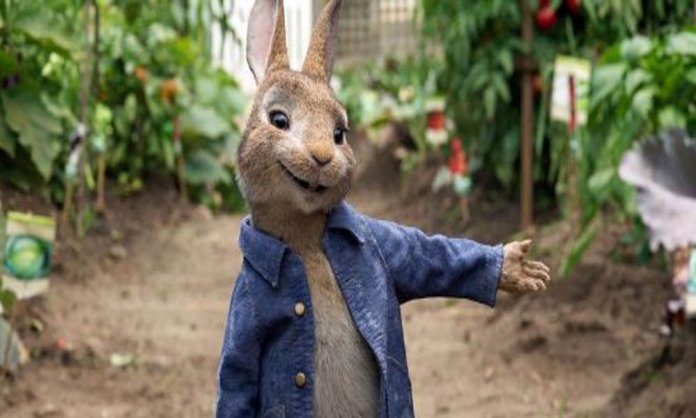 First created by children's author Beatrix Potter 116 years ago, Peter Rabbit isn't leaving it so long until his next cinematic outing, now staked out for February 2020.
Since its February 2018 release, "Peter Rabbit" has run up over $325m at box offices worldwide.
It might not have drawn the critical acclaim of "Paddington" and, in particular, "Paddington 2," but it outpaced the pair of bear movies whose revenues were in the mid-$200m range.
Following that bumper harvest, Sony Pictures Animation is preparing a second hybrid CGI and live action adventure for the mischievous bunny, announcing an untitled sequel dated for February 7, 2020.
The date could see it brush up against an as-yet untitled animated fantasy from Disney, due February 14, the same day that "Nimona," from "Ice Age" studio Blue Sky," is also expected to arrive.
Will Gluck co-wrote and directed the first film, and will both write and direct the second.
James Corden had voiced Peter, with Rose Byrne and Domhnall Gleeson as the humans Bea and Thomas McGregor, with further voiceover support from Daisy Ridley, Margot Robbie, Elizabeth Debicki, Colin Moody and more; Sony's announcement did not extend to casting confirmations.