The coronavirus lockdown has resulted in reduced food deliveries and no restaurant outings. We see many people getting creative with food and taking to Instagram to share their recipes and creativity.
Cooking can be therapeutic for some, and for others, it's an opportunity to spend more family time by either baking or enjoying a home-cooked meal together. Many of us still crave our favorite foods, and sometimes, the only option is to make it!
Here is an easy recipe to make Pasta in white sauce.
Ingredients:
Pasta – you can use any you like, I have used Tagliatelle which is a type of Ribbon pasta
A tin of corn
Onion
Garlic
Parsley
A tin of mushrooms
Butter
Olive oil
Flour
Cream
Dried Herbs
Salt
Pepper
Red chili flakes
Milk
Meat – Chicken/salami
Preparation:
1. Put some butter and olive oil in a cooking dish. I used a large frying pan. Add in some onions and crushed garlic and stir. Once the onions are soft, add in mushrooms and corn. Sprinkle on salt, pepper, red chili flakes, herbs, and some fresh parsley.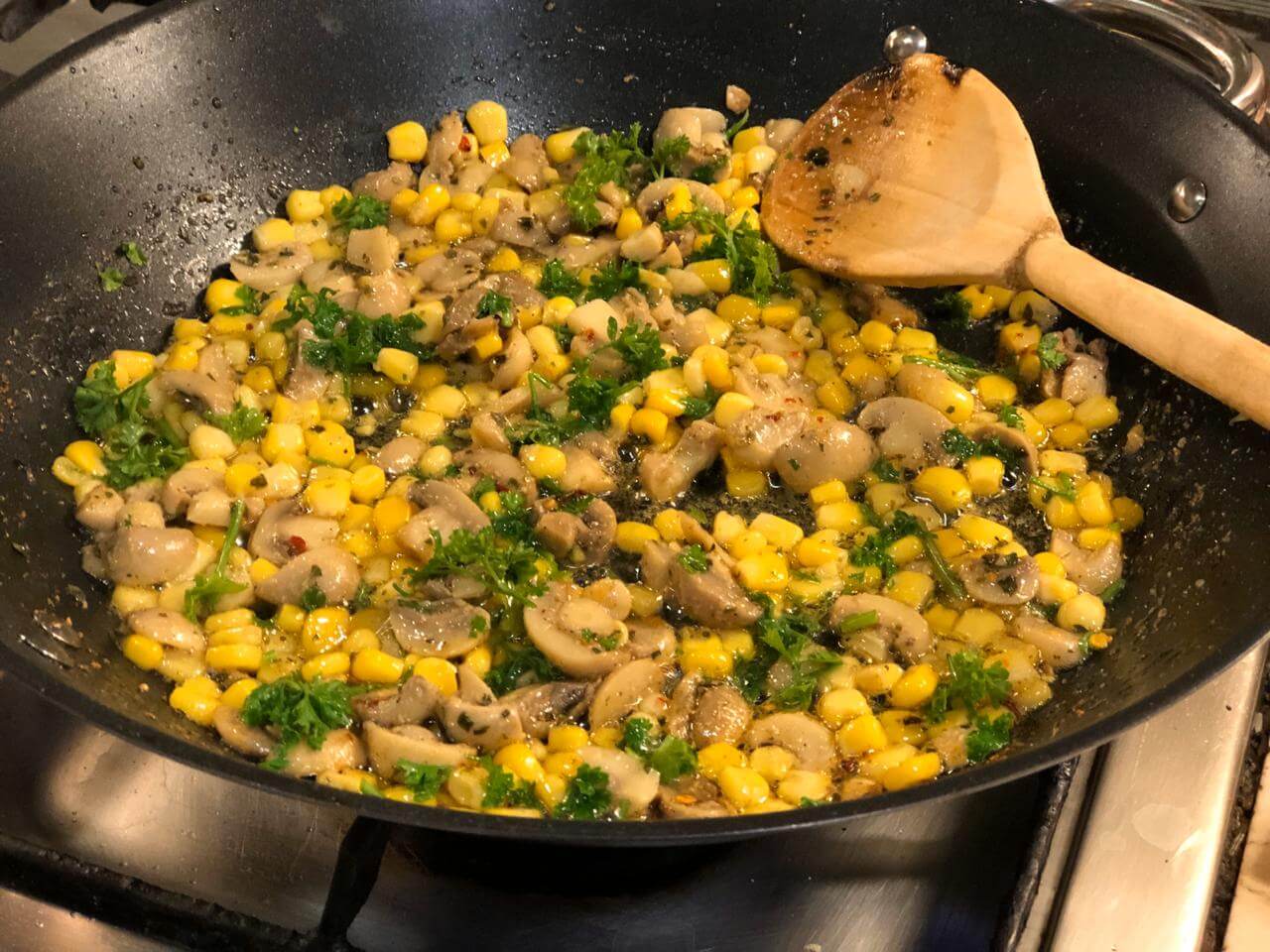 To Prepare White Sauce:
Take some butter in a pan and add about two tablespoons of olive oil. Add to this about three tablespoons of flour and let it cook for a few minutes while stirring continuously. Add some milk (continue stirring) and make sure that the mixture does not get lumpy. Add in more milk as required. You can also add in half a cup of water if you feel the sauce is thick. Add in some cream ( I used about half a packet ). Add in a half-teaspoon of mustard, salt, and pepper to taste.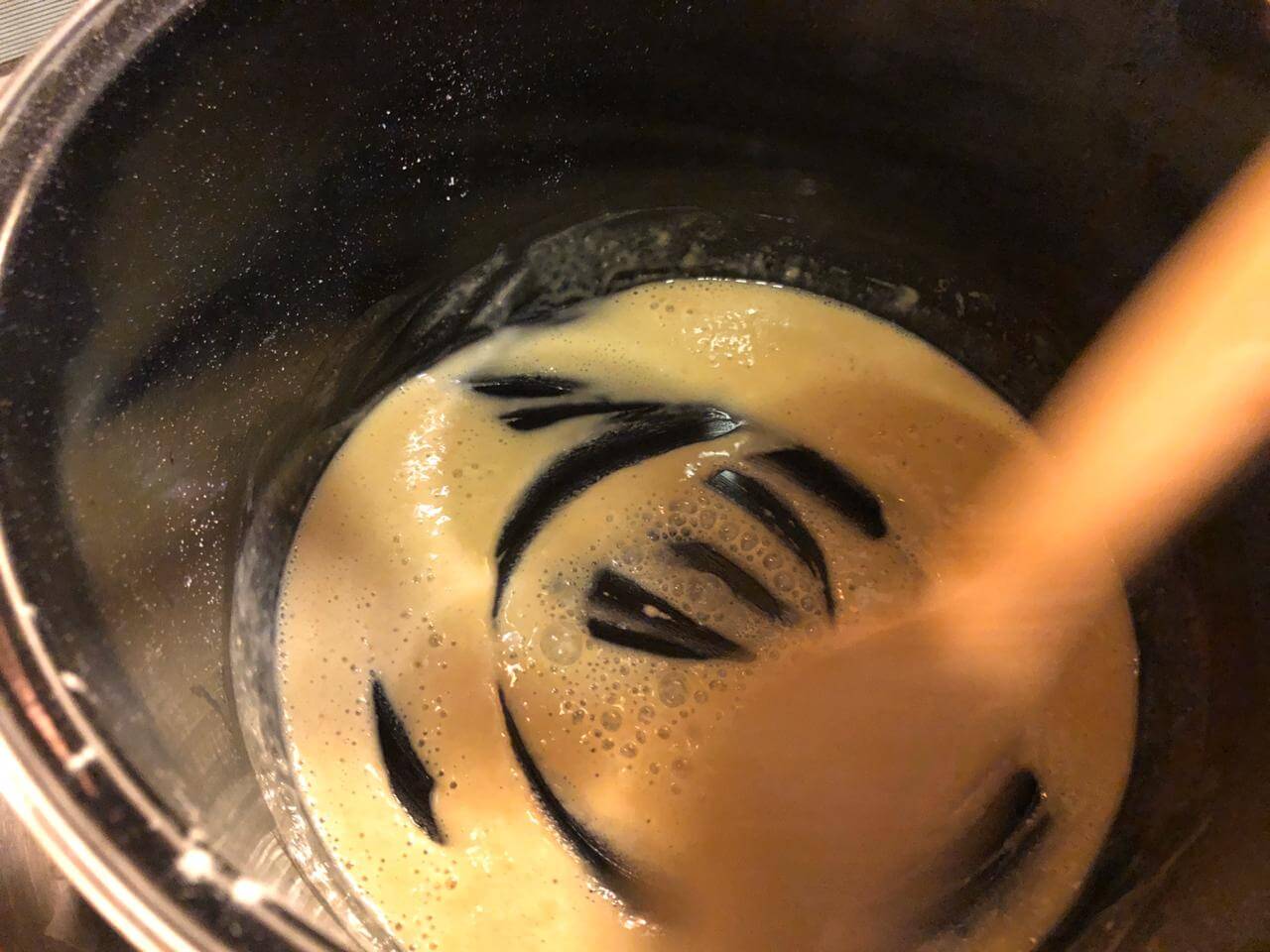 Add in the vegetables prepared earlier to the white sauce.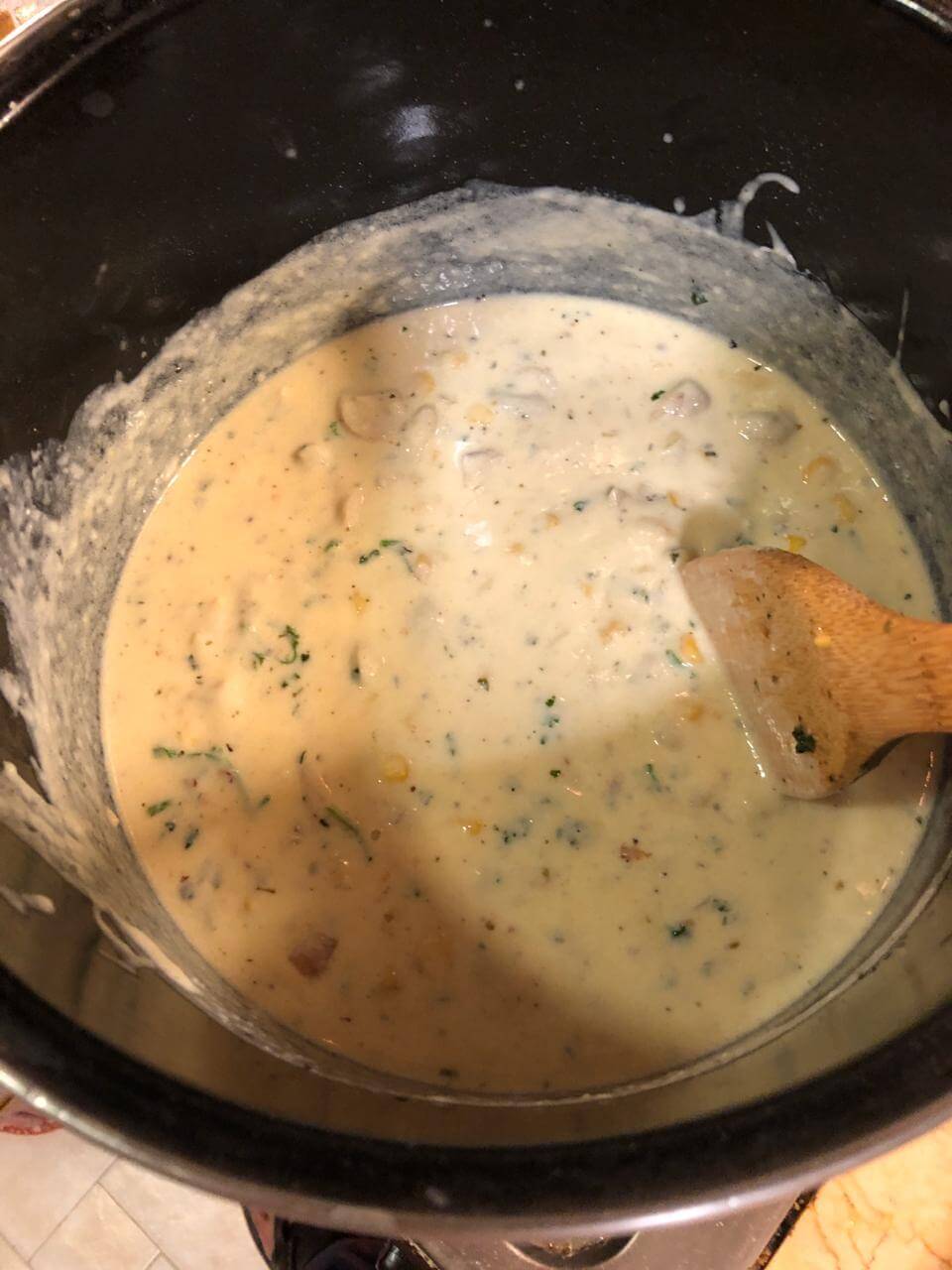 If you want to use chicken or any other meat, you can prepare it separately using chicken cubes and in the same way as the vegetables above. I have used chicken salami that I have cut into strips and sautéed, as shown below. This was convenient, available at home, and added in a sweet, smoky flavor to the Pasta.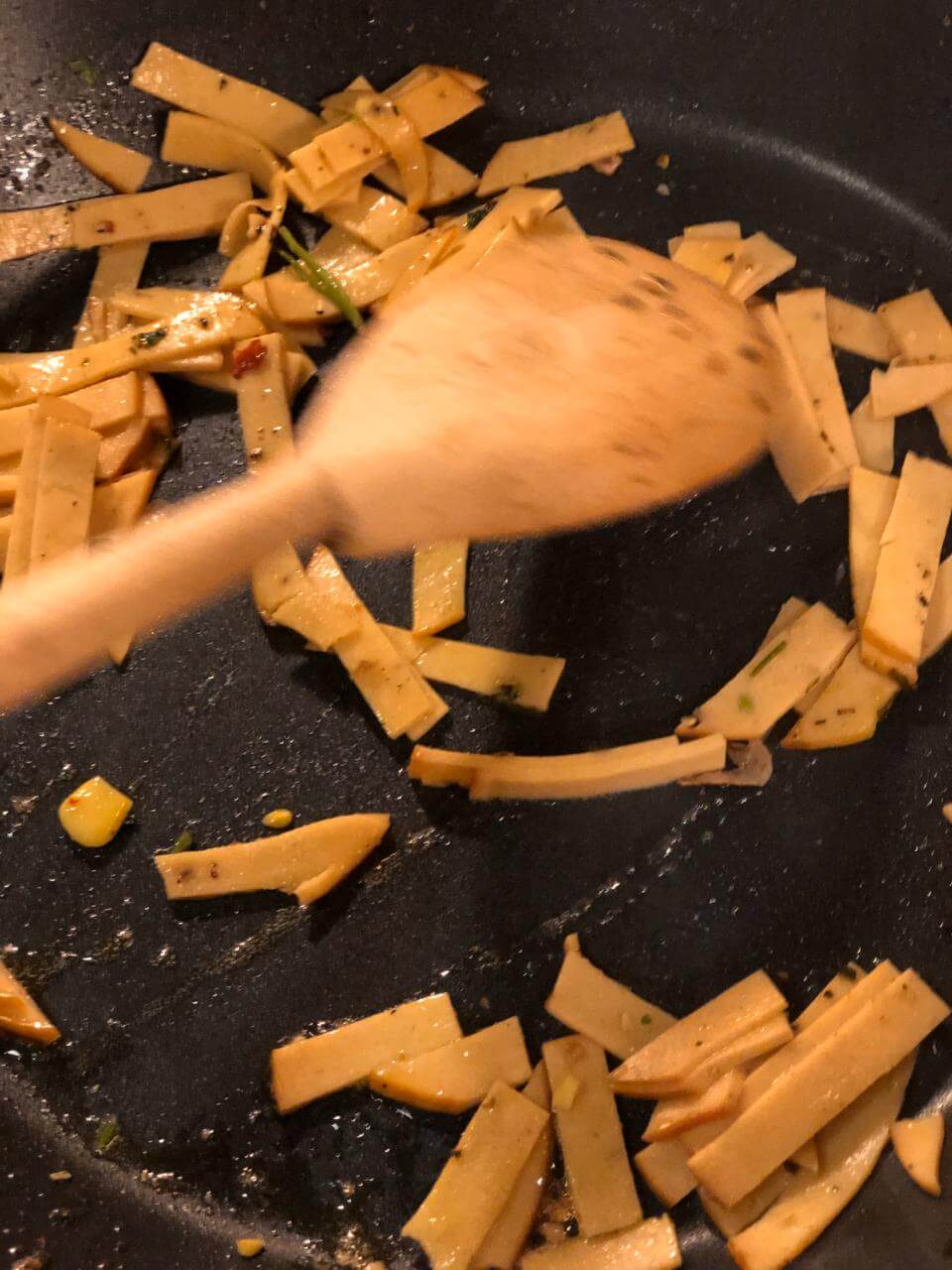 Prepare the Pasta
You can boil as much Pasta as you feel the number of people in your family. The dish I made would feed around six people.
Once the pasta is boiled and drained, add it to the white sauce mixture with the vegetables.
Serve in a dish and garnish with the sautéed salami.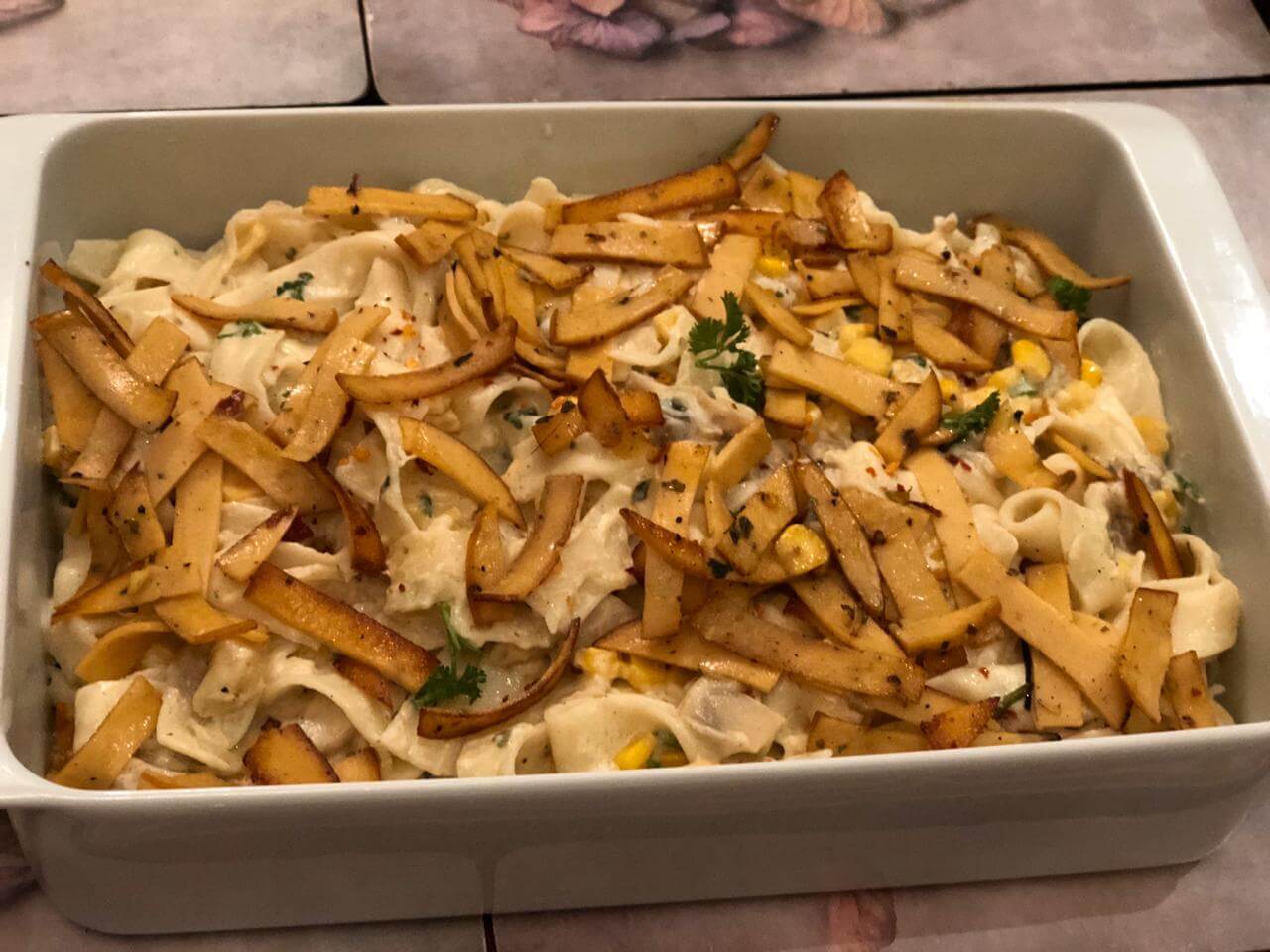 If you make this dish, please do send us some photos and let us know how it turned out! Stay safe and happy cooking!