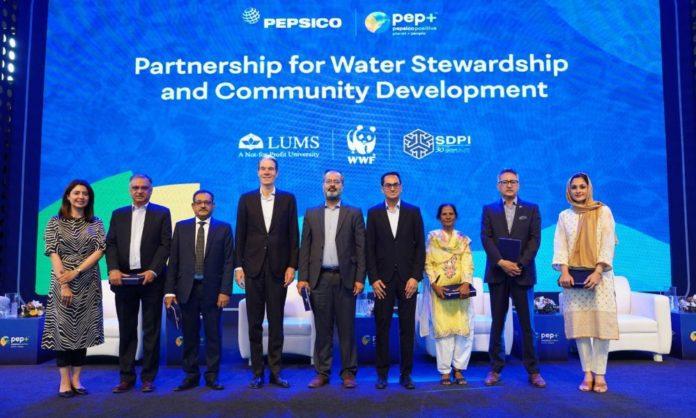 In Lahore on March 22, 2023, PepsiCo Pakistan organized an event today to celebrate World Water Day 2023 by sharing that the company is replenishing 100% of the water they use at their Snacks manufacturing facilities in Sundar and Multan watersheds, in line with its global vision to become Net Water Positive by 2030. The company also showcased a unique Water Stewardship Model Community that is being set up in partnership with the World Wide Fund for Nature – Pakistan (WWF-Pakistan). The Center of Water Informatics and Technology (WIT) at the Lahore University of Management Sciences (LUMS) will provide technical expertise for the project while Sustainable Development Policy Institute (SDPI) will create policy briefs based on the project learnings to facilitate policymakers.
The event was held at WIT LUMS with an aim to raise awareness about the importance of water and sanitation and to promote sustainable management of water resources through public-private partnerships. A robust overview of various water conservation projects by PepsiCo Pakistan across the country was shared, including partnerships with multiple stakeholders such as the government, non-profit organizations, academia, and policymakers. PepsiCo Pakistan also honored Community Leader Dr. Humera Saleem, who has been a key part of spearheading community mobilization for the PepsiCo Foundation and WaterAid-supported Access to Safe Water program in Humak, Islamabad.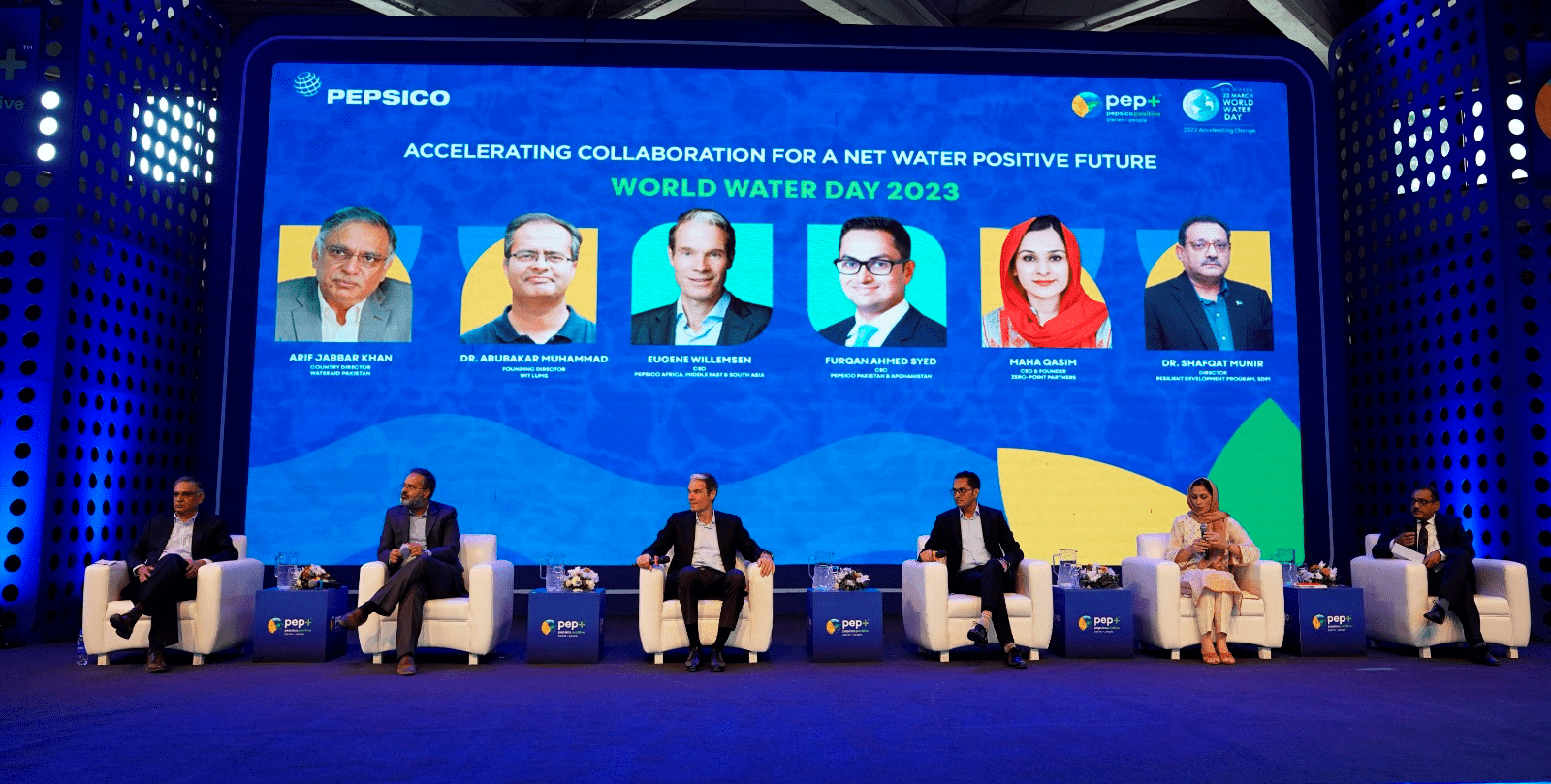 Eugene Willemsen, CEO of PepsiCo Africa, Middle East, and South Asia (AMESA), and Furqan Ahmed Syed, CEO of PepsiCo Pakistan and Afghanistan along with stakeholders from WWF-Pakistan, SDPI, and WIT LUMS unveiled the Water Stewardship Model Community project. The expansive project will include water, sanitation, and hygiene (WASH) facilities and enable sustainable sewage water management in one underserved community in rural Punjab for a focused intervention that delivers positive outcomes. The model village will illustrate the end result of this collaboration for water access and stewardship, improved sanitation and replenishment, employing state-of-the-art interventions for WASH and Community Led Total Sanitation (CLTS). In line with our Alliance for Water Stewardship and Water Replenishment agenda, this model will exemplify PepsiCo's commitment to directly benefiting communities within our watershed.
A high-level panel discussion on "Accelerating Collaboration for a Net Water Positive Future" featuring distinguished panelists Arif Jabbar Khan (Country Director WaterAid Pakistan), Dr. Shafqat Munir Ahmed (Director Resilient Development Program SDPI), Maha Qasim (CEO & Founder Zero-Point Partners) and Dr. Abubakr Muhammad (Director WIT LUMS) was also conducted at the event, focusing on critical issues related to the water crisis in Pakistan, including access to safe drinking water, sustainable water management, private sector engagement in water stewardship, and the role of technology and innovation in addressing water challenges.
Speaking on the occasion, Eugene Willemsen, CEO of PepsiCo AMESA said, "Being an agriculture company at our core, water is a critical resource for PepsiCo's business. It is, therefore, a strong imperative for food producers like us to follow through with a Net Water Positive vision, ensure water resources are in a better state due to our presence, achieve sustainable water security, replenish more water than we use, and support collaborative solutions to reduce water stress at the local community-level. Local stakeholder engagements and partnerships play a key role in paving our way towards Sustainable Development Goal (SDG) 6: water and sanitation for all by 2030. PepsiCo Pakistan's tangible win is reflective of our accelerated water stewardship efforts in the region, reiterating our pep+ sustainability commitment to the people and the planet."
Syed M Abul Hassan Kazmi, Senior Director of Supply Chain and Office of Sustainability Lead PepsiCo said, "At PepsiCo, we are reengineering the ways in which we use water within our operational boundaries and outside them, in our communities. Our focus is on water protection and conservation across our value chain, in line with the vision of becoming Net Water Positive.  We have achieved 100% water replenishment in our company-owned operations in the Sundar and Multan watersheds and continue to work extensively on accelerated programs that focus on water conservation and access to safe water for communities."
Dr. Abubakr Muhammad added, "Leveraging the power of industry-academia linkages and information-driven technologies for water issues in Pakistan will surely accelerate transformation in water conservation and use. We are happy to assist PepsiCo, WWF-Pakistan, and SDPI at the Model Community in collecting and visualizing real-time data of various critical interventions for community uplift." 
Stay tuned to Brandsynario for more news and updates.