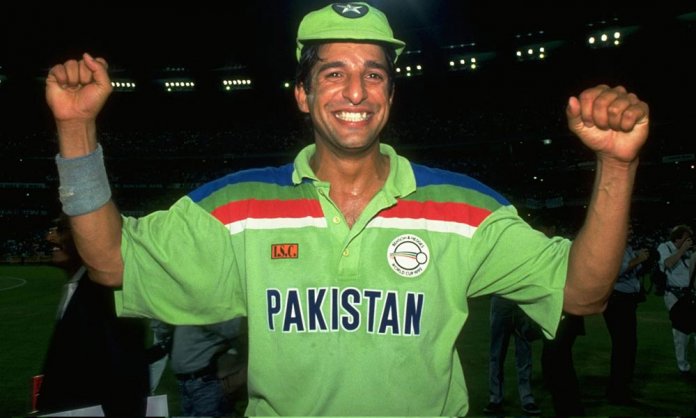 We belong to a generation that has only heard glorious tales of Pakistan's monumental victory in the 1992 Cricket World Cup.
IT WAS SIMPLY A MAGICAL WIN FOR THE GREEN-SHIRTS!
The team led by their inspirational captain, Imran Khan fought like tigers at the Melbourne Cricket Ground. Together in a wild show of dominance, they thrashed England on 25th March, the exact same date that is today.
It must have been a magnificent feat when the Pakistani team uplifted the resplendent trophy! It gives us goosebumps just imagining the moment the entire squad would have prostrated on the field and gave thanks to the Almighty.
Fast forward to 2018, Pepsi just made us millennials relive our nation's great World Cup chase. And we couldn't be more enthralled at this smashing trip down memory lane!
The beverage brand dug into the golden archives and rolled out these iconic newspaper clippings, making us recollect the miraculous win.
Surely, it's a day every Pakistani would love to hold on to forever.
THE TIMING COULD NOT HAVE BEEN BETTER!
Come to think of it, today is Pakistan Super League (PSL) 2018 final and Pepsi gave us a fantastic throwback to the iconic achievement.
Seems like 25th March will forever be an auspicious one for Pakistan cricket, as it embodies success and triumph for the whole nation.
Pakistanis who had witnessed the historic 1992 World Cup Win are bound to have a Deja'vu feeling today. For history will be made yet again as one of our very own will be lifting the dazzling Pakistan Super Leauge 2018 Trophy.
Be it Peshawar Zalmi or Islamabad United, in the end, it will signify a win for the whole of Pakistan and for cricket.
A part of its #PepsiGenerations campaign, Pepsi has just made us realize with these rosy memoirs that Pakistan and cricket are a perfect love story.
Pakistanis' special bond with the sport runs deep and cricket will continue to be the heartbeat of our nation for generations to come.