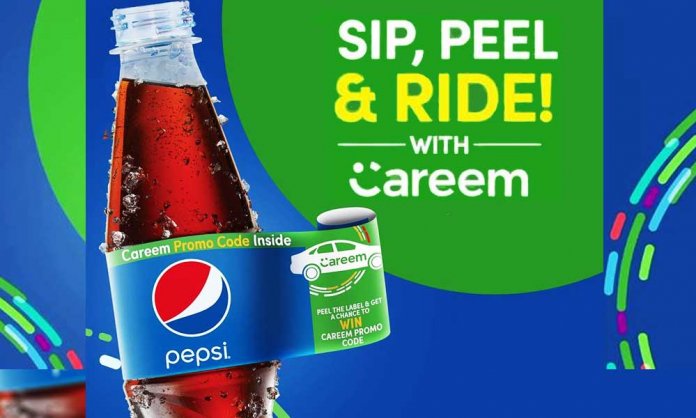 In a creative partnership, Pepsi and Careem have joined forces to give away free promos and Pakistanis are thrilled!
To announce the exciting news, Pepsi has rolled out a video featuring supermodels, Shehzad Noor, and Areeba Habib.
It all begins with our hero enjoying a chilled bottle of Pepsi.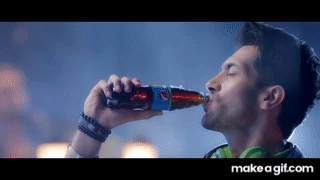 Unexpectedly, some savvy Careem cars began to follow him.
While trying to dodge them, he bumps into Areeba who too is being chased by Careem vehicles.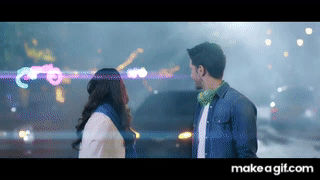 Turns out, the Pepsi labels had hidden Careem promos printed on them, ready to be peeled and avail a free ride.
The campaign aims to engage Pepsi and Careem fans by providing them free rides whilst  enjoying their favorite beverage brand.
All they have to do is peel their special edition Pepsi bottle label and discover Careem promos with discounts ranging from 10% to 100%.
Watch the video for yourself here.
https://youtu.be/tBPDX3Iyh8c
An epic Brand war that turned into a win for the Fans!
Last month, Careem and Pepsi had an entertaining social media battle that took the nation by storm.
It all began when a loyal Careem customer requested the brand for a promo code.
And the ride-hailing service decided to get a bit cheeky with its offer of a free Pepsi instead.
Whoops. Sorry, we don't have promos at the moment. Phone nahi to muft ki Pepsi chalay gi? 😀 https://t.co/WJXQjIkm7j

— Careem Pakistan (@CareemPAK) November 18, 2018
Taking note of this buzz, Pepsi hit back with a statement that shook Pakistan's Twitterverse.
Please refrain from using our brand name without permission.

— Pepsi Pakistan (@pepsipakistan) November 18, 2018
Careem being Careem decided to troll Pepsi instead, and this is where it got real!
Wow. A bit too sensitive? 🙂 https://t.co/5dOdecjHci

— Careem Pakistan (@CareemPAK) November 18, 2018
Things went south when Pepsi hit back with a warning that no one saw coming!
We will see who's sensitive after you receive a legal notice. 🙂 https://t.co/xhGUqb8x0T

— Pepsi Pakistan (@pepsipakistan) November 18, 2018
Nevertheless, Twitterverse had a field day and loved the Twitter drama between Pepsi and Careem.
When Careem had no promos left. pic.twitter.com/BslAZsn1jk

— Zaryab Rashid (@ZaryabRashid2) November 18, 2018
@CareemPAK All she wanted was a promo man 😂

— Umair (@bekaarobaash) November 18, 2018
savage….im on the beverage side…always…

— Stan (@foxtrot_zulu93) November 18, 2018
The fued got so viral that even Samaa decided to cover it via poll
دو نجی کمپنیز کے بیچ میں لڑائی- اب کیا ہوگا؟@CareemPAK @pepsipakistan !How should the feud end? Vote now

— SAMAA TV (@SAMAATV) November 19, 2018
Later, Careem's Marketing Director Omar Abedin and Head of Marketing Pepsi Saad Khan put an end to the rivalry with a conclusion.
Let's make this interesting. Over to you @CareemPAK pic.twitter.com/rWjlMF4CjQ

— Pepsi Pakistan (@pepsipakistan) November 20, 2018
To Phir Bismillah Karain, @PepsiPakistan. ⊂(▀¯▀⊂)

–@OmarAbedin pic.twitter.com/8FOj6cpbFG

— Careem Pakistan (@CareemPAK) November 20, 2018
The two decided to give Pakistanis an ultimate win!
Pepsi announced that as a truce, it will give out 1 million Careem promos. Careem also called a truce by saying they will double the promos. This implies that together the two brands will now give away 2 million free promos! That's an amazing win for all consumers.
It's raining Careem Promos and all you have to do is to peel the label off a Pepsi bottle and get lucky!
Stay tuned to Brandsynario for more updates.