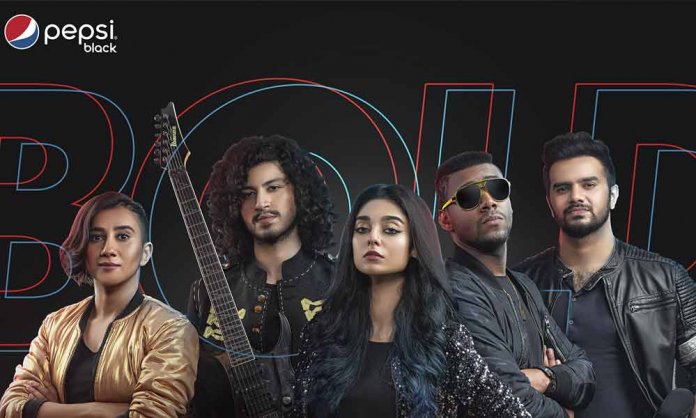 The next generation of Pakistan is confident, bold, and full of individuality. Whether or not we are ready for the next generation, Pepsi Black surely is!
Five New Faces – Cool New Packaging – Bolder Taste
Five new faces that truly define the boldness of the new generation are being featured in Pepsi's latest TVC and will launch the unmatched Pepsi Black: a cool new black can with a bolder-tasting Pepsi.
After a decade, the brand has broken the clutter to represent and connect with the new generation in an engaging way.
Instead of using the same popular faces to tell Pepsi's story, the brand has chosen five faces that each have a unique story of their own to tell: Anita Karim, Noor Zafar Khan, Irfan Junejo, Abid Brohi, and Vais Khan.
Backed by years of struggle, obstacles, and a come-what-may attitude, these five new faces have proved their mettle and are being showcased by Pepsi to set the bar higher than ever before.
Pepsi's New TVC – A Tribute to Boldness
Not only does the TVC launch the new Pepsi Black, but it also commends its five new faces for their exceptional conviction in their own respective fields.
Watch the Power-Packed Video Below
https://youtu.be/XsbnIpFBD54
Facing their fears and advancing towards their goal, they gave it their all and finally made it.
Anita Karim is a name boys will never forget.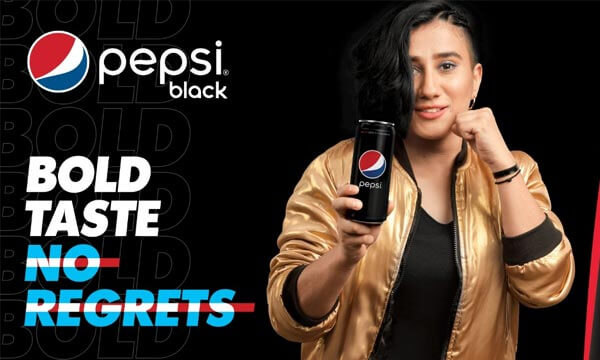 Pakistan's youngest MMA fighter, Anita has truly shown the world that girls are no less bold when it comes to physical sports. The girl from the beautiful region of Hunza has made the nation proud as she is a living example of accomplishment.
Noor Zafar is recognized for her runway walks and flawless beauty.
In a short span of time, while tirelessly dedicating herself to her profession, she has crossed a whopping 1 million followers on social media and sets the stage on fire whenever she steps on it!
Irfan Junejo is one of the most widely recognized influencers in Pakistan and across borders.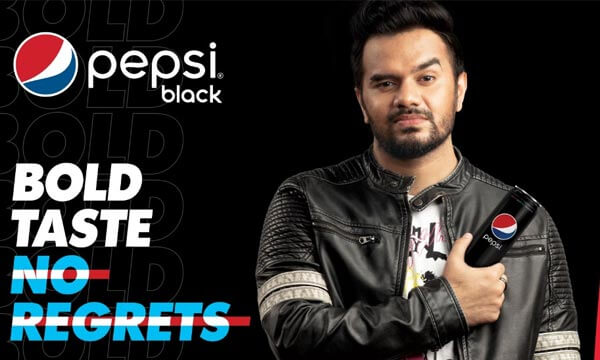 Known to be one of the first few vloggers who established a new trend in Pakistan and encouraged us to share its beauty in front of the world like never before, he rose to fame for his passion for photography and unconventionally amusing yet convincing conversation skills.
Abid Brohi has been known for his jaw-dropping rapping skills ever since Patari featured him.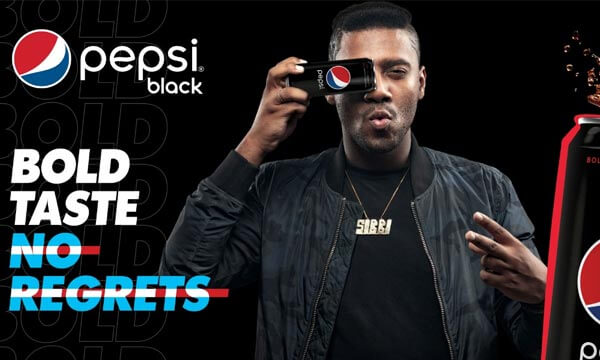 Belonging to a small town of Sibbi Balochistan, Brohi has now become a household name with many thousands of followers. He is a one-hit wonder whose charm prevails both in front of and behind the camera.
Member of the winner band of Pepsi Battle of the Bands season 2, Vais Khan is a true personification of boldness and immense talent.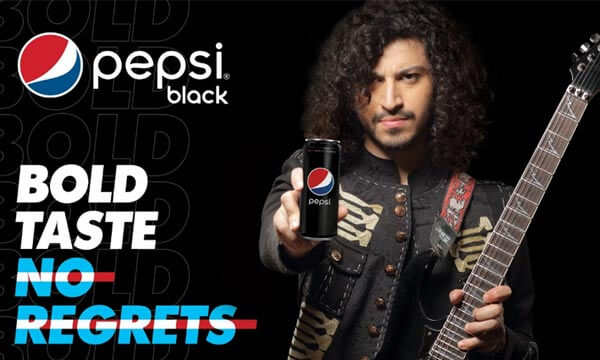 The artist can make absolutely anyone swoon to his tunes while his looks only contribute to the whole experience.
Dare to Dream with Pepsi Black
All five of these youth icons have one thing in common: boldness runs in their veins!
They are truly deserving of the following they boast today, which makes them perfect ambassadors for a brand like Pepsi. The all-new, bold tasting Pepsi Black with a refreshing, intense new look celebrates and resonates with their unmatched vigor.
Launched through an exciting, unprecedented new TVC featuring these unapologetically talented influencers, the new, ice-cold black can is sure to make you long for it to quench your thirst and refresh your minds!