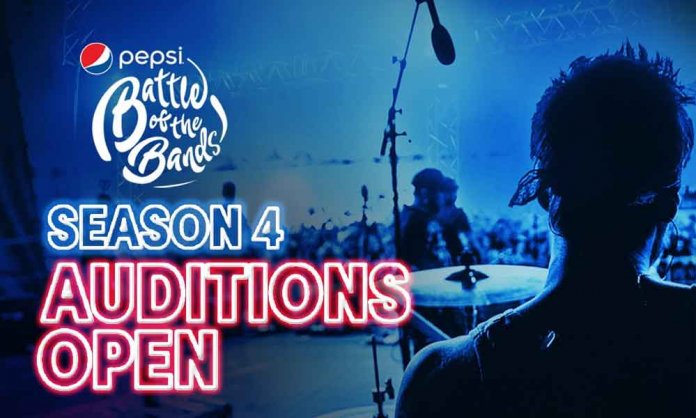 Calling all rising rockstars!
Do you have what it takes it to be the next sensational band of Pakistan? Want a chance to perform live in front of Pakistan's top musical gurus and win BIG?
Get into the spotlight with Pepsi Battle of the Bands!
Pepsi Battle of the Bands has yet again taken over Pakistan's musical scene and its the time of the year where we will be listening to some fresh tunes and head-banging music!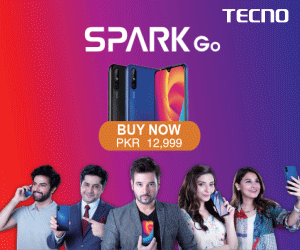 The brand is giving budding bands the golden opportunity to unleash their talent and become the next superstars like EP, Aaroh, Kashmir, and Bayaan.
Pepsi Battle of the Bands has truly restored our faith in Pakistan's rock music and we bet that this year will be no different.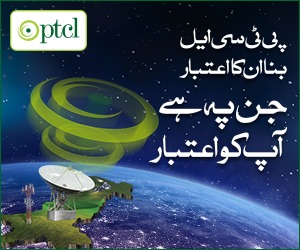 The Stage is Once Again Set for a HOT new season!
Pepsi Battle of the Bands has announced its call to register for auditions.
With the call for auditions made, we are excited to listen to some funky tracks and rocking renditions by the bands.
So if you are a rising band that is eager to set the stage on fire or have a friend who can shake Pakistan with their musical talent, then register on this link RIGHT AWAY!
The auditions are underway and will decide the fate of the aspiring squads who will enter Pepsi Battle of the Bands Season 4.
The winning band will be rewarded with whopping prize money, a music album contract, concerts across Pakistan and lifetime royalties on their music.
Pepsi Sure Knows How to Rock Pakistan!
With its successful run in the past two years, Pepsi Battle of the Bands has proved that it is one of the most powerful platforms for underground bands to unleash their talent and launch themselves.
It seems like just yesterday when we witnessed the raw talent of young singers in Pepsi Battle of the Bands season 2 and 3. The performances by the bands have been nothing short of brilliant and kept us on the edge of our seats throughout the episodes.
Remember Xarb from the last season and their SOULFUL performances?
And Pindi Boys Have Become Pakistan's Hot Favorites Since Their Launch in Season 2!
With Bayaan crowned as the winners last year, we could not have been more proud of their musical prowess!
The winners of season 2 'Kashmir' have become a household name in Pakistan, as they sky-rocketed to stardom with their original soul-stirring tracks.
Get ready to make history by being the next big band to be featured in this musical journey of a lifetime. Who knows anyone of you can be the next EP or Kashmir.
Register for Pepsi Battle of the Bands Season 4 Auditions NOW.
Stay tuned to Brandsynario for more updates!