People's Square in Karachi is a public place with an underground parking area near the Secretariat in Karachi. It's mainly constructed for the visitors of the secretariat and people of the nearby educational institutes. However, the place is the new talk of the town, and you'll know why.
Check Out Some Pictures Of The Square!
#SindhGovt established #PeoplesSquare established @ the Center of #Karachi, will be inaugurated today by #PPP Chairman @BBhuttoZardari, Peoples Square built on modern styles near historical places to promote rich heritage of the city. #ThanksSindhGovt ✔️pic.twitter.com/1wFDm8xoK7

— Saeed Channa (@SaeedSAC) August 15, 2020
Another great initiative of #SindhGovt under Karachi Neighbourhood Improvement Project "Peoples Square & Educational & Cultural Zone Saddar Downtown Inaugurated by #PPP Chairman @BBhuttoZardari, built on modern styles near historical places to promote rich heritage of the city. pic.twitter.com/aBPsHHMx3H

— شیراڑ مرچنٹ (@MirbaherSheeraz) August 16, 2020
Mubarak ho Karachi walon ❤️
Inauguration of Peoples Square At burns was performed by Chairman Pakistan Peoples Party , Bilawal Bhutto Zardari#ThanksPPP
یہ ہے عوامی خدمت سندھ حکومت عوام کی خدمت سب سے آگئے@MaleehaManzoor @FarhatullahB pic.twitter.com/VhNt1zcKjV

— Bashir Nichari (@PPPSocialMedia1) August 16, 2020
Peoples Square is another good addition for pedestrianised Karachi pic.twitter.com/jpZ2kkQ4Ps

— Commissioner Karachi (@CommissionerKhi) August 16, 2020
Peoples Square , karachi Downtown. pic.twitter.com/m1D357Bhgr

— Commissioner Karachi (@CommissionerKhi) August 16, 2020
Bilawal Inaugurates And Makes Promises
PPP's chairman, Bilawal Bhutto Zardari, inaugurated the place on Saturday.  He believes that the people of Karachi will benefit from the People's Square because of the underground marking that eases the traffic. Moreover, the masterpieces of architecture created within the square are a sight for sore eyes!
He added that under the Neighbourhood Improvement Project, with the assistance of the World Bank, all districts in Karachi will get a People's Square. Not just that, they will be restored and beautified further. 
"عوام پاکستان پیپلز پارٹی پر یقین رکھیں!
پاکستان پیپلز پارٹی اور کراچی کی عوام ملکر اس شہر کیلئے جدوجہد کریں تو ہم اس شہر کے حقوق حاصل کر کے رہیں گے۔"

چیئرمین پاکستان پیپلز پارٹی بلاول بھٹو زرداری@BBhuttoZardari#PeoplesSquare
3/3 pic.twitter.com/g8fzPCVjSv

— Team Abdul Qadir Patel (@Team_AQP) August 15, 2020
As a result of the 18th amendment, provinces are given financial autonomy. That, according to Bilawal, acts in Sindh's favor. He remarked that Sindh has fought with its fair share of terrorists, and now it's time to move onto greater things.
More Projects Underway
Bilawal said similar projects were also under construction in Malir and other districts of Karachi. A project would be launched at the Wazir Mansion in Kharadar, where Quaid-e Azam Muhammad Ali Jinnah was born. He appreciated the Sindh government's plans to put sewerage and other utility services networks underground throughout Karachi to protect the historic sites and the people. 
He said," We believe that if Karachi develops, then not only Sindh province but the whole of Pakistan will grow, but there are problems and difficulties."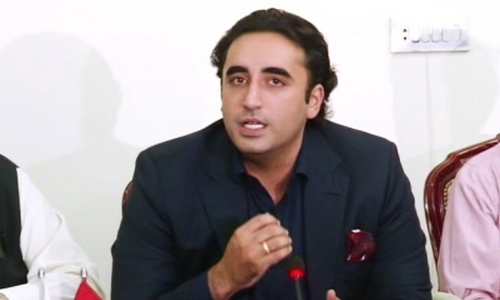 A while ago, it was announced that Karachi Sea View is under renovation. Huge green belts were being added while the front of the beach was architecturally revamped. Since Sea View was also becoming less popular by the day due to the pollution on-site, we're excited to see what's in store.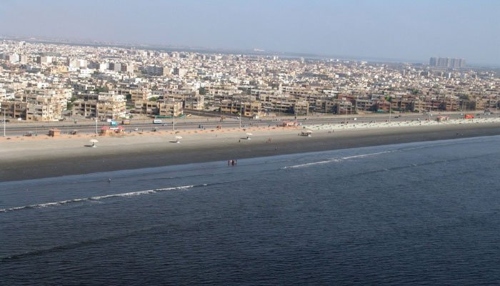 Does This Solve Anything?
Does a simple 'People's Square,' in retrospect, solve anything? The people of Karachi were distraught and will continue to be that every time a rain shower comes. Why is it that the city's sewage system is that outdated? Innocent, young and old lives have been lost this monsoon season for no reason. Who is to be held accountable? 
Alongside such an architecturally incredible landscape, there needs to be work on the ground that matters.
Stay tuned to Brandsynario for the latest news and updates.