Mahira Khan is starring in a tea ad, and if you will recall, not very far ago, she was endorsing a coffee brand. So now, people can't decide if she is a coffee person or a chai person.
It will not be far-fetched if I call chai Pakistan's national drink. While chai is all that, coffee is also great. But that is what we need to understand, right! Each has its place; let people put them opposite each other and diss one for the other.
The Coffee Days
That is exactly what happened some time ago. A famous coffee brand featured an ad where coffee was more effective than tea in waking people up. The ad starred Mahira Khan as pro-coffee. In opposition, she had Ushna Shah, who was shown to be a chai lover. By the end of the ad, Mahira successfully converts Ushna Shah to coffee.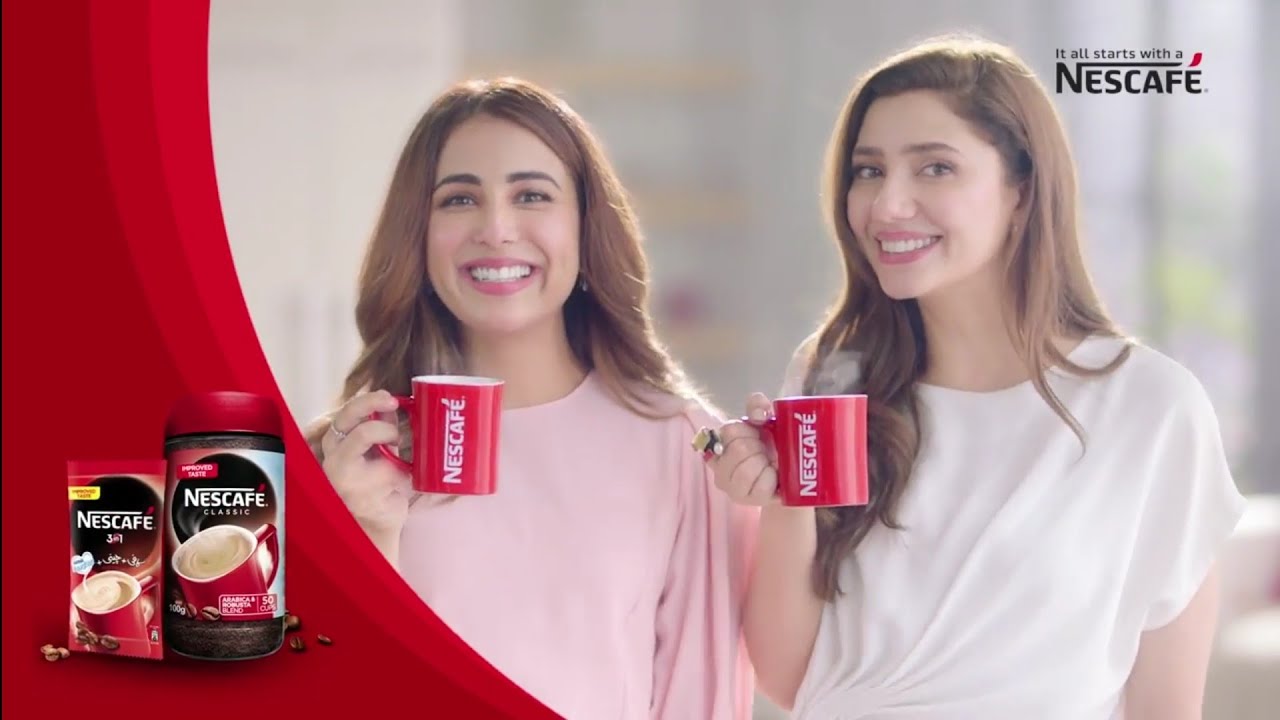 The Chai Time
But then, she starred in a chai ad. And honestly, it is okay for celebrities to endorse chai right after they endorsed coffee. That too, in gorgeous dresses and elegant looks, reminding me that she is my ultimate girl crush. But what do you say when someone endorses chai after 'dissing' it for another product? Because that was the concept behind the coffee ad!
'Uthna kafi nahi, jaagna to parega'

Although aside from that, people also questioned whether this was a tea or Mahira Khan ad since almost all visuals hugely glamorized the celebrity. Except for one or two scenes, Mahira Khan but was not exposed to the product itself in an ad with a span of 70 seconds.

Have a look at the ad yourself:
https://www.facebook.com/MezanChaiholic/posts/2132447163551997
Mahira Khan and the TVC
But then we need to be objective as well. So to do that, I looked at the caption accompanying the TVC. It goes somewhat like this:
"We proudly invite the 'Tea Connoisseurs of Pakistan' to rejoice in an unforgettable TVC featuring Pakistan's Ultra sweetheart, Mahira Khan!
With this new labor of love, we aim to make Mezan Ultra Rich Premium Tea your first choice as we lovingly craft every teacup straight from the heart for you.
Har Piyali Dil Waali."
So basically, the brand has positioned itself as a premium tea. Now, the Mahira Khan dresses kind of make sense,.

That said, can Mahira be called the Tea connoisseurs considering her point of view in the coffee ad. The entire discussion comes back to whether she is a tea person or a coffee person, or maybe it is like chicken and egg, for the circle has no beginning.
Stay tuned to Brandsynario for the latest news and updates!