Netizens awoke only to find the hashtag #UFO trending on social media after the Pentagon officially released footage which captures not 1 or 2 but 3 'unidentified flying objects' (UFOs).
The videos are said to have been shot years ago by the US Navy. What is even more surprising is that instead of being in complete shock or denial, social media isn't even the slightest bit surprised as the year 2020 becomes even weirder every passing day.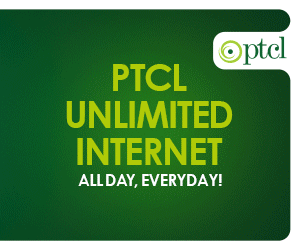 In fact, the platforms have filled up with space alien jokes and memes!
Before we get to the reactions, here is the footage that has been going viral:
Social Media Reactions
*i bet nothing can surprise us anymore…

pentagon: #UFOs are real

literally everyone: pic.twitter.com/5bjqwEXiCp

— – 𝙟𝙖𝙨 (@jazzypech) April 27, 2020
The earth by the end of 2020 #UFOs pic.twitter.com/OcJgoDHHeD

— REE 🎮 🥀 (@mushymello) April 28, 2020
Everyone 2 months ago: Damn 2020's been crazy, what's next, aliens exist?

The Pentagon: pic.twitter.com/tQd9dXAeO3

— swerve 🥢 (@swerveee) April 28, 2020
The Pentagon is going to feel mighty silly when they find out that the #UFOs were just Rajinikanth playing frisbee.

— Ramesh Srivats (@rameshsrivats) April 28, 2020
Waking up and seeing #UFOs trending after everything that's happened in 2020 already pic.twitter.com/ah2UcffO0D

— Jordan (@_JordanRH) April 28, 2020
At this point, Aliens taking control of the world doesn't seem that bad. They probably read Trumps tweets

— Caroline.Jea (@CarolineJP11) April 27, 2020
Please 🙏🏼 Take me with you, i've an one way ticket pic.twitter.com/B7SqSVpQB8

— Rob Jansen 🌍 (@ikben_robjansen) April 28, 2020
Things have gotten so bad, that they're releasing UFO video footage as a diversion.#UFO #UFOs

— Alexandra (@AlexandrainNYC) April 27, 2020
US Navy: There are UFO's.

Us: Sounds nice here's some banana bread I made.

— Kumail Nanjiani (@kumailn) April 27, 2020
Me after watching the #UFOs video released by #PENTAGON …. pic.twitter.com/dy4oDB1Dsq

— Vishal (@vishal_saini_vs) April 28, 2020
this visionary already called the aliens 17 years ago#UFOs #aliens pic.twitter.com/MhdpbZyfbS

— blackenwhite cucumberbatch (@lilevilmorty) April 28, 2020
If aliens comes to earth during lockdown
Earth be like: #PENTAGON #UFOs pic.twitter.com/eBIPn9QGO1

— Ramen Tudu🇮🇳 (@rusikababu) April 28, 2020
Sneak peek into May 2020 #UFOs pic.twitter.com/2hck2HO1fl

— A.M.S 🔅 (@V7MVD) April 28, 2020
Why do you think the Pentagon released the footage? Are they really trying to divert social media's attention? Do aliens exist?
Share your thoughts with us in the comments below.
Stay tuned to Brandsynario.