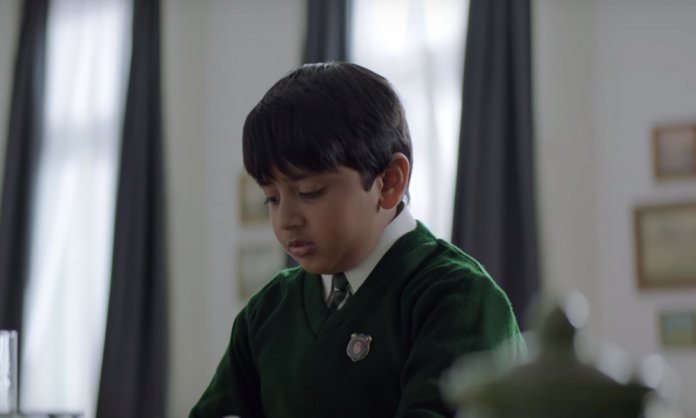 The most influential strategy to advertise is to appeal to the audiences' emotions. This is echoed by brands across the globe in various ways.
Consequently, we all have experienced a situation when we are randomly surfing channels on television and a moving advertisement grips us, tugging at our heartstrings.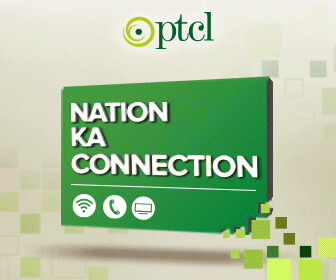 Such commercials have a captivating story and a special heart-warming message to share with the viewers.
This week, Peek Freans' spectacular campaign #RealRishtey has stolen the spotlight for taking the emotional touch to another level.
AN IDEA THAT STRIKES A CHORD
They say that "When you say nothing but it's heard all over, this is when you create a masterpiece".
The advert has struck a magical chord with the Pakistani market by emphasizing on relationships and subtly reminding its audience of the power of love.
Sans any over-the-top glamour of brand placements or catchy jingles; Peek Freans has rolled out an idea that actually relates to both young and old.
The brand has used just-the-right ingredients to make it a classic campaign to earn the brand loyalty of its consumers.
Narrating the story of a heart-rendering relationship between a mother and a son, the TVC unveils the journey of a boy who longs for his mother's love, attention and time.
A doctor by profession, the mom strives to keep her son's happiness a priority with daily doses of Peek Freans' Cake Up in his lunch box.
Along with different treats of Cake Up every day, the mother pairs it up with endearing notes to teach her son valuable life lessons.
Consequently, the young boy learns the art of forgiveness, the importance of being earnest and the gift of sharing.
WATCH PEEK FREANS #REALRISHTEY TVC BELOW & HAVE A TISSUE HANDY!
https://youtu.be/j2zwy1-JcMU
The commercial moved us to tears and delivered extreme emotional punches with its narrative.
Admit it you all called your moms after watching it!

Advertising critics cannot help lauding the campaign!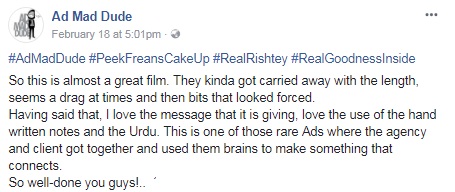 The campaign is successfully standing out from the crowd as it is actively promoting positivity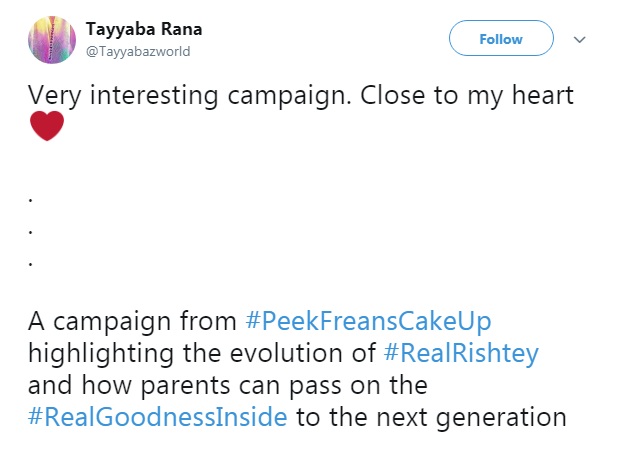 Viewers were quick to share that the TVC definitely left them in tears!


It is also noteworthy that the campaign made use of Urdu language to deliver key messages and connected them with a much wider audience.
For now, the TVC has gone on to melt over five million hearts across the nation and that number seems to be increasing by the minute.
Being refreshing with its simplicity and powerful emotional appeal, we wouldn't be surprised to see #RealRishtey become one of the most viral campaigns in recent history.
If there is anything you learn today, let it be the strong message that Peek Freans' Cake Up has created for us. Spending real moments with your loved ones gives you a sense of satisfaction unlike anything else.
Isn't Peek Freans campaign a total winner? Share with us in the comments below!