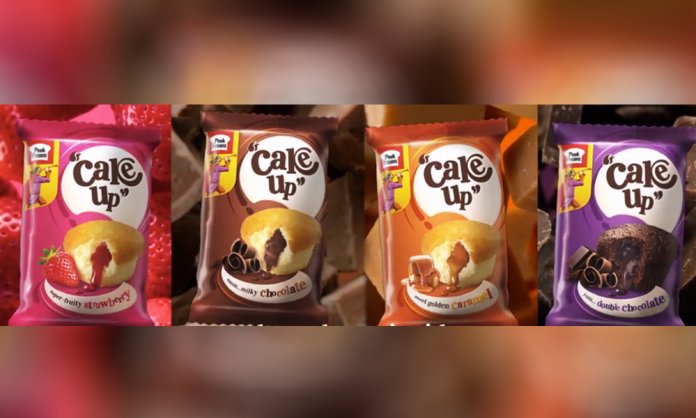 Have you heard about the latest buzz in town? A new sweet treat has just entered the Pakistani food market and we can't be more excited about it! Peek Freans introduces 'Cake Up' for people with the ultimate sweet tooth!
The rich, moist and soft melt in the mouth cupcakes are utterly delicious and fit for every child and adult who loves to indulge their sweet tooth every once in a while.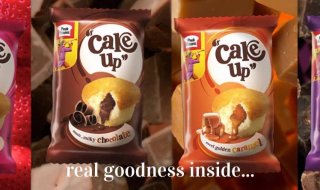 Cakeup's latest TVC got us interested and we took the initiative to find out a little bit about Peek Freans newest addition!
Feast Your Eyes on Peak Freans Cake Up's TVC, We Warn You it is as Tempting as Can Be!
Here are the 3 Things You Need to Know About Cake Up!
1. Cake Up Has 4 New Exciting Flavours to Choose From
With colorful and eye-catching packaging, Cake Up is available in four new exciting flavors, delicious milk chocolate, the uber delectable Double chocolate, Super Fruity Strawberry and Luscious Caramel!

Double Chocolate and Caramel are the two new flavors to be introduced into the Pakistani market.
Made from real fruit fillings including real strawberry pulp, luscious caramel, and real cocoa, these cupcakes are better than the rest of the products available in the market.
2. The Perfect Snack
Cake Up is the perfect snack, be it for tea time, any-time munching or for those midnight hunger pangs! Just open up a packet and enjoy the treat.
Parents need not worry as these cupcakes are made from real milk, eggs, wheat and real fillings making them wholesome and full of real goodness in every bite taken!
3. A Budget-friendly delight
The sinfully delicious cupcake treats will hardly damage your pocket and are easily affordable by school-going children too! You no longer have to spend a lot to satisfy your dessert cravings.
For those of you who haven't tried this yummy treat full of the real goodness inside, what are you waiting for? Dig into Cake Up and take your taste buds for a sweet, unforgettable ride!