Schools in Pakistan just got exposed for making "their own" masks. Supposedly, these masks will become a part of the uniform and will be charged to students. Was this necessary? Not. So, why did they end up doing it? Read more to find out.
Masks Printed With School Logos
Usually, if schools were open right now, masks would be a hefty expense for parents. Most masks are not recommended for repeated use; hence, a new one for five days a week. On average, an N-95 currently costs anywhere from Rs.400-600. Their alternatives, the regular polyester ones, vary from Rs.100-300 for a box.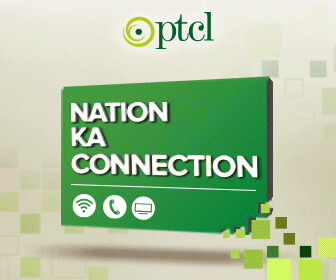 The question would be, what are schools going to charge for a mask? This step would be inconsiderate towards those who are not financially stable or have more than one child.
The State of The Education System
Moreover, currently, with all institutions being exposed to harassment incidents within their walls, why are schools focusing on this? LUMS, LGS 1A1, NCA, Aitchison are some of the institutions that were enabling harassers and sexual abusers. The state of education is quite apparent where instead of making schools safer, they'd rather earn through printed masks. 
Just like homework was not acceptable on the notebook without school logo, students now will not be allowed to breathe inside school premises without these customized face masks. https://t.co/IctWXHpdm1

— A (@_iamthelegend) July 4, 2020

Is This Normal To Do?
Instances of cashing in on a pandemic are rampant. Initially, as the need for masks arose, masks' prices shot even upwards of Rs.1000. Those who had their hands on it saw this as an opportunity to earn money.
Admittedly, the general rule of Economics of short supply leading to higher prices must be let go during a pandemic. As soon a medicine is talked about, it goes quickly in the markets because people hoard them. Groceries became unusually expensive overnight as people started stockpiling. 
While schools here are not doing anything unusual, they deserve to be called out for being a part of this. Some are using this moment to crack some jokes.
Schools have started making their own masks with logos on it, cant wait to see Aitchison boys flexing x100

— Naswar Khan Stan Acc (@iabdullahrifatt) July 5, 2020
my school only allows us to wear masks of school colors i- that is so fucking unnecessary

— candy 🍂 (self assigned final space's pr agent) (@finaIspace) July 5, 2020
Were Schools Affected by Coronavirus?
Schools are one of those very few institutions not heavily hit by coronavirus. Students all over the world are still studying; fees are even being paid. However, while the usual fee amount is being charged, the typical cost is not being incurred. Campuses are closed and working at 10%-20% capacity. Expenses like electricity, food, etc. are not being incurred; thus, they're potentially making higher profits.
Despite not being hit as hard as other businesses, schools are trying to earn more. This, beyond anything, reflects how educational institutes operate as businesses. Students are a source of profit, teachers a liability, and all decisions must be taken in consideration of profit/loss.
What do you think about this business? Let us know in the comments below!
Stay tuned to Brandsynario for the latest news and updates.