The Organization of Islamic Cooperation (OIC) consists of 57 member states. In 1981, they established COMSTECH, the Ministerial Standing Committee on Scientific and Technological Cooperation. Looking at the Palestinian suffering at the hands of Isreal, OIC wanted to play a part as well. They have announced scholarships for Palestinians.
COMSTECH Announces Scholarships
OIC is making their statement about Israel Palestine through COMSTECH's Pakistani wing. According to that, Palestinian students will get fully-funded scholarship opportunities at Pakistani universities. COMSTECH coordinator general in Islamabad, Dr. M. Iqbal Choudhary, made the announcement on Tuesday.
As a part of this initiative, it will include 500 scholarships over the span of two years. This is not to be confused with the already existing 100 scholarships every year. The new quota focuses on research fellowships, technician training, and workshop grants for all disciplines.
Report by Pakistan Television News on #COMSTECH_announces_500_scholarships #for_Palestinian_students@ForeignOfficePk @FMPublicDiploPK @PakOIC_Jeddah @SciDipPak @Palestine_UN pic.twitter.com/HY8uARvBXK

— COMSTECH (@OIC_COMSTECH) June 17, 2021
Details of the scholarship
Talking to a publication, COMSTECH's media advisor said that this initiative has the support of 24 private and 14 public sector universities. Murtaza Noor adds:
"These are 500 fully-funded scholarships which will be given to undergraduate and postgraduate level students in partnership with the Association of Private Sector Universities of Pakistan (APSUP), and member institutions of the COMSTECH Consortium of Excellence."
Further, Murtaza Noor said:
"The work on scholarships will start by the end of this month. They will be offered in the coming academic year, which is starting from September this year at most universities. Each scholarship will cost around one million Pakistani rupees on average."
"In order to support them, COMSTECH has taken this initiative as higher education is our mandate and we want to provide them modern education at the best Pakistani universities."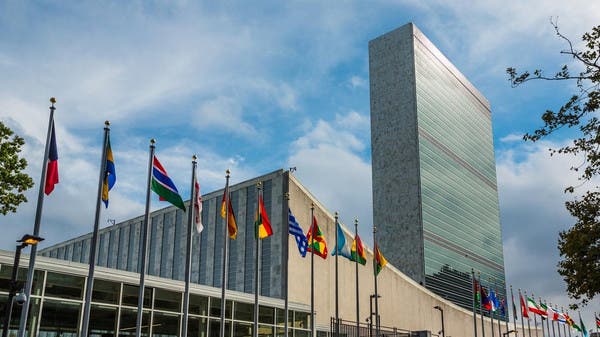 Moreover, the scholarship will also cover students' travel, accommodation, logistics, academics, and other expenses.
"For selection, students shall meet eligibility criteria of the university for their respective discipline. COMSTECH is establishing a project management unit with the collaboration of universities to implement the scholarship scheme. We will also involve the Palestinian embassy in Islamabad in the selection process to verify the nationality of these students."
Palestine responds
The Palestinian ambassador expressed his gratitude for this initiative.
🇵🇸🙏🏻🤝🏻🇵🇰
COMSTECH announces 500 scholarships for Palestinian students.
From Palestine, all thanks, respect and love to Pakistan for this great educational scholarship that is added to their unlimited support for the Palestinian people.

— AhmedAmeen (@RabaieAhmed) June 15, 2021
He said: "From Palestine, all thanks, respect, and love to Pakistan for this great educational scholarship that is added to their unlimited support for the Palestinian people."
Hopefully soon, most of the world and not just Muslims will take a stand against the slaughter of humanity. Consequently, Palestine too will be able to breathe freely.
Stay tuned to Brandsynario for the latest news and updates!