Transgender people are still looked down upon with contempt. Yes, there have been movements to eliminate this discrimination, but it will still take time. And the change has to start within ourselves, ensuring that when a transgender person passes by you, you don't immediately back away. This happens when you are repeatedly interacting with them. Nisha Rao joins the avant-garde of the transgender community trying to do just that.
First Transgender Lawyer
Nisha Rao is breaking stereotypes by becoming the first transgender lawyer in Pakistan. Up til now, she said to a local publication; she has dealt with more than 50 cases, including some transgender people.
But what brought her to pursue this lone of career? Nisha had an interesting response. She said it was the behavior of the police and her community. She felt so provoked into doing something for herself and others like her that she decided that if she had to beg, she would do it in the morning and study law at night. Why law, though? Her mentor had once told her, police will be scared of you if you become a lawyer.
Thus she enrolled in Sindh Muslim Law College, and by 2018, she received her degree.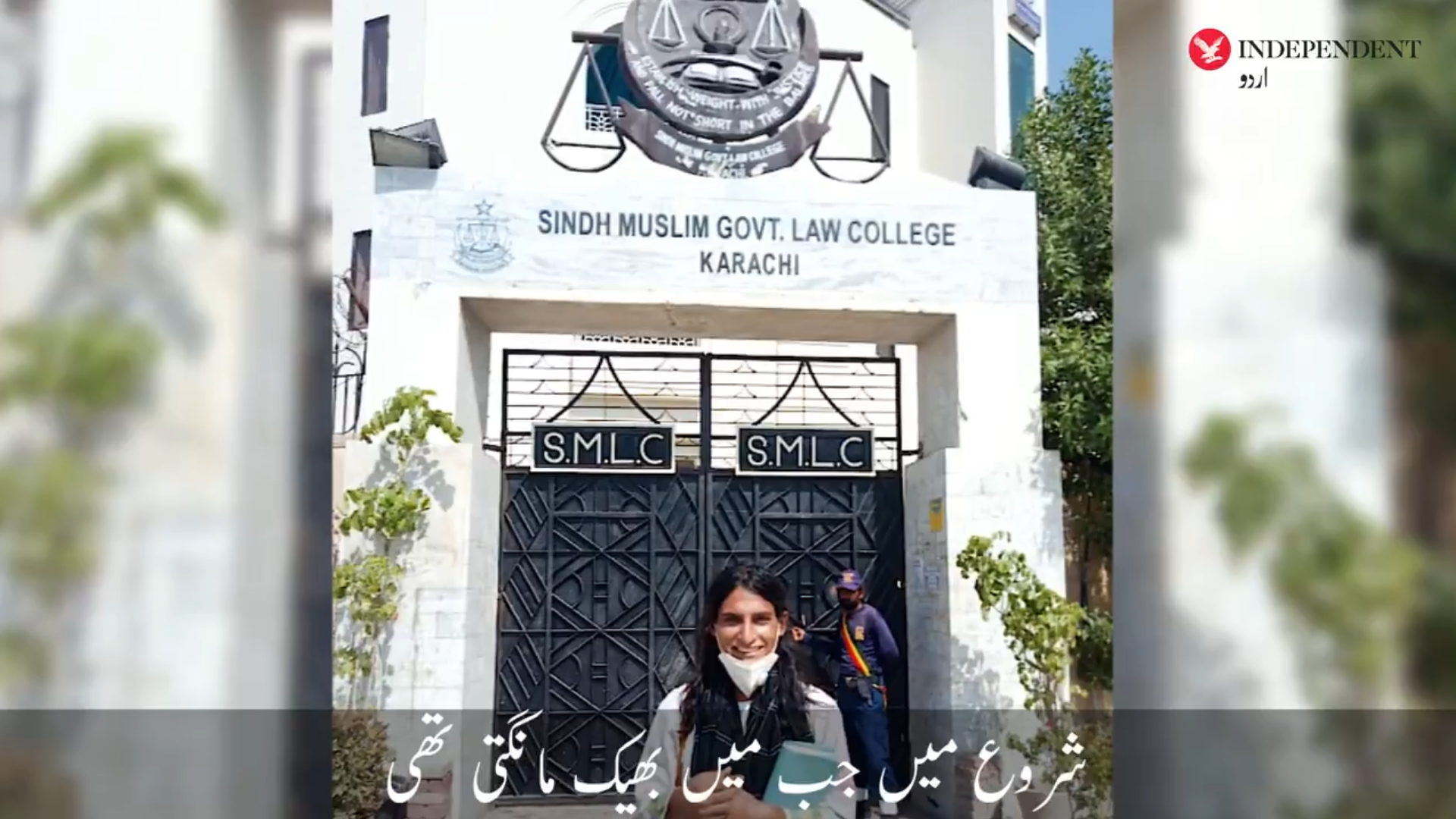 Nisha Rao – Back story
Delving into the life story of Nisha, she shared her ordeal that her own family would inflict abuse on her. Right after completing her matriculation, she ran away.
She recalls that when she went to study the Quran in the Madrassa, she would opt to sit with the girls, wear a headscarf, and apply lipstick. Such actions from her end would attract bullying from class fellows and beating from family. By 9th grade, she finally realized her true gender identity. At first, she was depressed but then told herself that God made her different.
She decided to accept her identity because that's a fact just like her intelligence, her beauty, her hands, her feet, her eyes. All that mattered was doing something significant in her life. But the family did not want to support her. So it was with this hope, she left her house in search of a place where she was accepted.
صبح بھیک مانگتی اور شام میں وکالت پڑھتی تھی: خواجہ سرا نیشا pic.twitter.com/BWGuNxqFY5

— Independent Urdu (@indyurdu) October 21, 2020
She was able to make a good friend circle not just while attaining education but also at the City Court, where now she works. The colleagues are humble and very helpful towards her.
Next up in Nisha's goals is setting up a helpline where transgender people can guide transgender people. And I believe this is very important considering other people want to help, but they do not understand the struggles of transgender people. Another of her goals is a transgender person's old home.
We wish Nisha all the best!