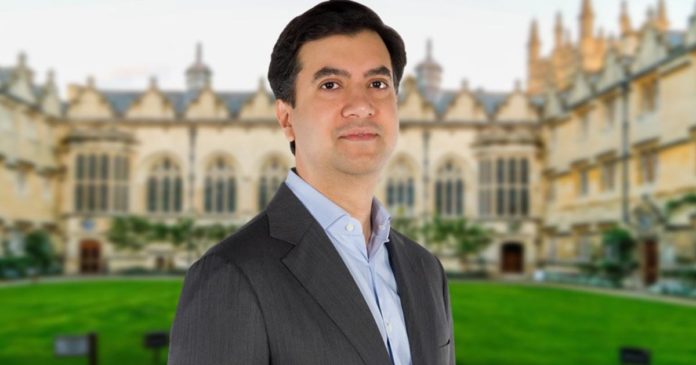 Despite the country's troubled economy, Pakistan's progress continues to be discussed in public and provokes heated debates on a national and worldwide scale.
The Margalla Dialogue
At the annual 'Margalla Dialogue' conference held in Islamabad, hosted by the Islamabad Policy Research Institute (IPRI), a conversation related to the country's economic growth took place. The discussion aspires to be the preeminent platform for idea generation and future visioning in today's rapidly evolving political and technical landscapes.
President of Pakistan H.E. Dr. Arif Alvi, Prime Minister Shahbaz Sharif, Former COAS General Qamar Javed Bajwa, Finance Minister Ishaq Dar, Former Senator and Federal Minister Jabbar, and several others were a part of this year's Margalla Dialogue, which focused on the presently unfolding geopolitical realities on a global scale.
One of the presenters was Ali J. Siddiqui, Pakistan's former ambassador to the United States, who projected the country's GDP growth rate down to the year 2047.
Ali J. Siddiqui's Analysis
He predicts that in the next quarter-century, Pakistan's population would increase by a factor of 3.5 if 5% of the economic development rate per year is sustained. However, this number falls short when compared to the growth rate of India, Indonesia, Iran and Bangladesh.
In addition to inflation, he said, Pakistan would have to deal with a population boom of 55% in the next quarter-century, whereas comparable countries are expected to have growth of 10% to 20%. This implies that by the time Pakistan reaches 100, it will be likely to spend just a small fraction of what its counterparts spend on healthcare, education, nutrition, basic needs, and increasing life expectancy and standard of living.
If things continue as they are, the gap between Pakistan and other nations will further widen in terms of human development while the latter would remain in the back of the pack.
Our percentage of global prosperity remains stable despite the fact that more individuals now partake in its benefits thanks to our present level of economic development and government policies. As a result, Pakistani residents won't benefit as much as they would in comparable nations like Bangladesh, where development is expected to be 12 times higher.
Plans for a Successful Pakistan
Ali added that we should plan for a successful Pakistan in 100 years by acknowledging that we are years behind and that 25 years of work may considerably improve matters. He argues that the current economic climate calls for a "dramatic and thoughtful redesign" of taxation, public finance, and other related policies.
He argued that at this moment, "marginal reforms" would not significantly improve the lives of ordinary folks.
Stay tuned to Brandsynario for the latest news and updates.