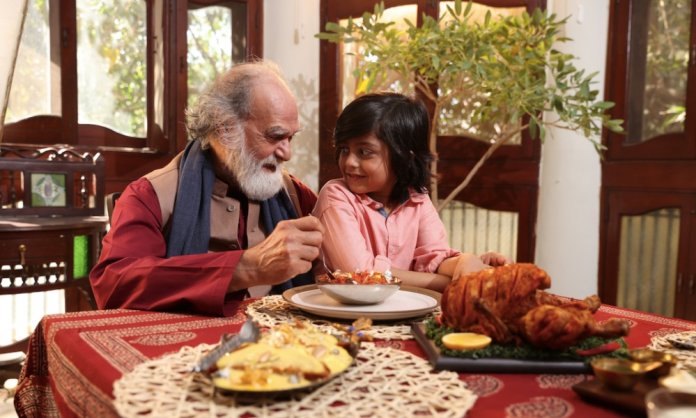 2020 has been a very dynamic year in terms of events, incidents, and activities. There were pandemics, fires, blasts, and earthquakes. Since advertising is usually made to reflect the year's happenings, brands did that while dealing with the consequences of the events. They created ads during the lockdown and did a fabulous job at that. And now, in a renowned marketers' Facebook group, people are voting on the Best TVCs of 2020.
The Pakistanis have assembled a list of Pakistani TVCs made in 2020, and they are voting. Up til now, there has been quite a long list, but we have collected only 10 of them. We would also like to say that we hadn't numbered them according to which one we found the best but had the most votes when the list was extracted.
1. Amreli Steels
Amreli Steels had an ad featuring Shabbir Jan and Hajra Yameen, among other stars. It sure had a great narrative, and it created a heart touching parallel with the character of a loving and caring father.
2. Coke – Karachi is Love
Karachi is love, an ad campaign by Coca Cola is also second on the list.
3. Pepsi – Millions of Meals
This ad discussed poverty and how the pandemic would have adversely affected low-income families.
4. KPK Govt – Bashrullah 6 foot ka faasla
UNDP and KPK government created a public service ad aimed at reminding people about the COVID measures. The words were catchy, indeed.
5. Tapal – Meri Family Meri Strength
Tapal Family Mixture, by its name, suggests that it's a family product. And they reiterated that in their ad Meri Family Meri Strength.
6. Kashmir Cooking Oil – Family Traditions
The recency effect that this ad by Kashmir Oil is in the top 5, but it was also a great initiative. Instead of having a woman cook food while the men of the house play, they chose a different plot and applied it.
7. Chocolatto – It's Special Inside
What can we say other than it reminds us of Priyanka Chopra?
Other ads on the list were Bisconni's Iss Baar Eid Kese Hogi and Fast Cable's Ghar Ek Baar Banta hai. These are indeed great ads, but if we were choosing the best TVC, we should also have included Reem Rice's ad that featured Mahira Khan. The ad where they created a rendition of Allama Iqbal's poem, and Mahira Khan relays it, captures the viewers until the end.
Stay tuned to Brandsynario for the latest news and updates!