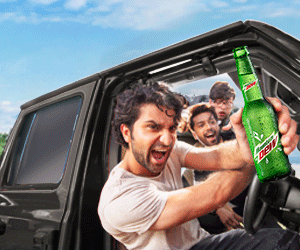 Ah, the dating experience in Pakistan is unlike any other. When you're not being grilled by the eyes of aunties, you're the target of the policemen who couldn't get any bribe that day. It's out of the pan and into the fire most times folk. 
However, we also know no one is as stubborn as Pakistanis are. In other words, we still find a way to get by and very creatively so as this thread tells us. Check out this thread either to add your own creative date experience or to bag one for yourself!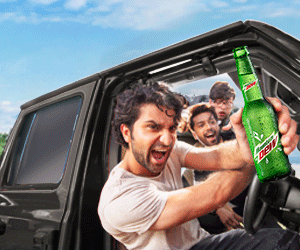 Creative First Dates
What's the most creative first date you've been on in Pakistan?

— Sabah Malik (@sabahbanomalik) September 20, 2020
A woman added a thought-provoking question on Twitter which went viral! Have you ever thought about it? Most would be of the belief that 'creative' and 'first date' does not go well in the same sentence together. Others might be thinking, let us get a partner we like first then we'll think about it. Rest assured that apna time ayega and until then keep these in mind!
People's responses came so variedly, that we had to categorise them. 
The Funny Reacts
such things don't exist in Pakistan

— Shiraz Hassan (@ShirazHassan) September 20, 2020
Does dodging police count as creativity

— soha naveed (@SohaTazz) September 20, 2020
the wedding .

— 💌 (@snuffhoney) September 20, 2020
Asked out second cousin, defying all norms

— Jahanyab (@jahanyabZ) September 20, 2020
The Thinkers
it was our first date, we painted a mural, took turns playing our fav music while painting, had pizza and then went for a drive. it was the first time i fell in love.

— reincarnated anarkali (@ZakhmiChurail) September 20, 2020
Used up all my pocket money to take her out to Mr. Burger (boatbasin) and then Sindbad (casino one) and then finally Funland 🤷‍♂️

Weird combo.. don't ask. What a day it was! But boy, was it worth it:) Puppy love was the best love.

— OAK (@OAK1857) September 20, 2020
Went for hike in the morning (before the sun rise) trail #3. Sat there, watch the sun come up. Came down, had a break fast at Chema chahtas. When went her place, played chess( she is really good at it). Then we painted her room.

— Thomas Shelby (@IamTargaryn) September 20, 2020
Went hiking on trail 3 smoked a joint ( even though i fantasized this type of date for a long time) but it failed miserably

— Sheldon (@Avicenna911) September 20, 2020
Just Wing It Dates
Met behind the mosque in dark while everyone was praying inside

— Sheldon (@Avicenna911) September 20, 2020
Lighting up a joint in a hotel room…

— Mahnoor Shafiq (@Mahnoor_Shafiq) September 20, 2020
Walking to the restaurant when the rickshaw broke down :p

— Naima Qamar (@naimaq) September 20, 2020
running from cafe to cafe in islamabad f11 in case my dad decides to stop by and look around

— that bitch with da bag (@diosmioluvr) September 20, 2020
 The Paradox Of The Streets
Our streets are full of paradoxes, we know. But they're especially befuddling in the context of dating. Many posh eating hubs have an environment that is not overly restrictive and you will see dates there. However, at the same time it just needs the entrance of a family and then begins the stares. So are you just supposed to become carefree then?
Aunties especially stare so unapologetically that you start thinking "maybe she knows me?" It's also just as true that traffic wardens are likely to stop a couple in a car more than they would stop anyone. Have you ever been kicked out of a restaurant because it was a "family one" while grown men inside continue to gawk over girls? You'd be surprised to know how many have been dealt with this hand of fate.