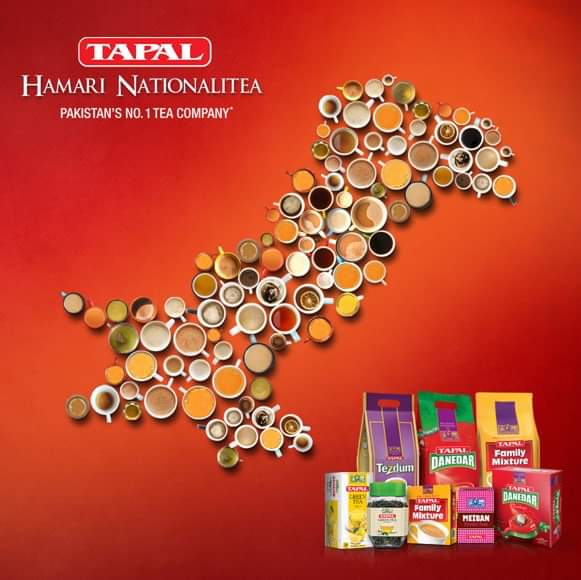 Pakistan is home to 204,951,508 people.
Over 60 beautiful languages are spoken within this mesmerizing country inhabited by 19 ethnicities under 1 flag.
No matter where you go or who you meet, be it as south as Karachi or north to Kashmir, there is one common factor between all of these amazing people – their love for tea!
Maybe We Should be Called PakisTEAnis!
We Pakistanis are known around the globe for our hospiTEAlity! The first item you are offered when you visit someone's home is chai. Even when you are waiting for your turn at an office, you are asked whether you'd like a cup of tea.
When it pours, Pakistanis want tea, when it's hot outside still we crave for a cup of warmth. In fact, those who are enthusiastic about weight reduction and diet have also incorporated green tea in their diet.
We are so head over heels for tea that we even want the desi beverage while abroad on vacations!
Pakistan- The Land of the Many Types of Tea!
What's even more interesting is that everyone has their own favorite cup of tea. Some love tea without milk or sugar, while others prefer it cooked as 'doodh-patti'. Many love the strong hit of 'karak chai' while there are those who crave chocolate tea.
Many may dislike elaichi in Biryani, but love the addition of it to our cardamom chai! Not to forget the 'tarka' masala tea brings, or the joy of drinking garam garam kaawa in the monsoon season.
The pink delight of Kashmiri chai is another favorite Pakistanis love to sip during festivals across town. To top it off, there's even a thandi-thandi iced-tea for those who cannot stay away from the drink.
Every other day, a new type of tea is being made and served all across the country, but, the real reason why Pakistanis enjoy their cup is that their tea has been made with a blend which is pure, rich in taste and quality and comes from the very well reputed name Tapal.
Tapal – The Leading Brand
Tapal has various blends under its umbrella. Tapal's Tezdum is for those who'd like a strong hit, Tapal Mezban for the people residing in Rural Sindh and preferring a premium Dust blend and the Green Tea line for the young energetic and health-conscious lot. Tapal's Family Mixture and Tapal Danedar are all-time favorites that complete every family's tea-time.
Keeping our tea culture in mind, Tapal has celebrated the achievements of brilliant Pakistanis over the span of 70 years of Independence. Now, the brand is back to celebrate independence by reminding Pakistanis about '#HamariNationaliTea'.
No matter where we are, be it the Pak-China border, deep-sea Gawadar, Astola Island, Murre or Nathiagali, Tapal will always remind us who with are with a sip of home every time we reach for our favorite drink!
Tapal's Liveathon to Celebrate #HamariNationaliTea!
This independence, Tapal has decided to celebrate a united Pakistan and #HamariNationaliTea with a creative, out-of-the-box idea for a Liveathon.
This year we will see people across Pakistan paint the town 'tea' by going to their cities' most famous landmarks and enjoying a hot cup of tea – a bond we all share!
What a great idea!
Its time to show how proud you are of your #HamariNationaliTea with Tapal!