The whole world knows that we Pakistanis are foodies! We live to eat, and we eat to live. And the one drink we love the most is none other than tea (chai).
Be it someone's wedding, an office meeting, a dinner at home, or in a restaurant. Be it breakfast, lunch, dinner, supper, for us every time and anytime is 'chai' time.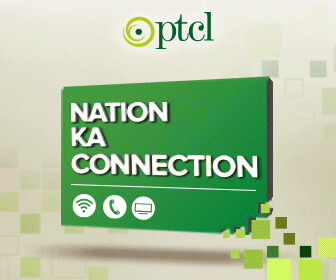 However, recently an interesting debate has taken over social, which has divided tea lovers into two!
Twitter user Ayeshay (@champagne_lassi) asked social media if they were team #ChaiRusk or team #ChaiPakora? Since then, a massive debate has kick-started on the platform!
Are you team chai rusk or team chai pakora? pic.twitter.com/1iejbAqYce

— Ayeshay (@champagne_lassi) October 11, 2020
Some claim that there is no better combination other than #ChaiRusk, while others are determined that there is nothing more blissful than #ChaiPakora!
Chai Rusk vs. Chai Pakora – Social Media Reactions
Here are some of the funniest reactions and what Pakistanis had to say:
Shahrukh Waheed is a team player for both! According to him, there is always a time of the day to enjoy the best of what Chai Rusk and Chai Pakora have to offer!
Oh wow. This is a good one. It depends on the time of day for me. Early mornings and late nights, I go for the chai and rusk combo, while in evenings I deem chai and pakoras to be a worthy duo.

— Shahrukh Waheed (@ScharukhWaheed) October 12, 2020
Whereas Torpedo was clearly with team Chai Pakora in this debate hands-down!
— Torpedo (@torpedo______) October 12, 2020
Imran Aziz went all-out to say that he is one of those who just wants a hot cup of tea, nothing more, nothing less!
Team just chai.

— Imran Aziz (@ManaKultras) October 12, 2020
Whereas Rohan Zaki supported team rusk and declared it an epic combo!
chae, russsssssss epic combo

— Rohan Zaki (@rohanzakie) October 12, 2020
Atiya also couldn't make up her mind and decided to cast a vote for both sides, after all, both are paired with a deliciously hot cup of tea.
Both

I live for Chai.

— عطیہ (@Atiya83H) October 11, 2020
While Karak Cha believes there is no better partner for tea than the famous 'Bakarkhani'
Bakar khani Jo masti hai❤️ pic.twitter.com/v1oO4Ly4rD

— Karak Cha (@KarakCha) October 12, 2020
When I was kids, we used a term "ریلو کٹا " that person plays for both teams. I want to be that person.

— Humanity is the biggest religion!! (@asgharMalian) October 11, 2020
We second Muhammad Usman on this one as this may even be tougher to answer than all the examinations you've ever given multiplied by 3! How can one even answer this?
That's the toughest I have faced ,answers reserved/preserved

— Muhammad Usman (@RajputChauhan03) October 12, 2020
Asad Khan makes a very valid point here! Samosas are an epic snack to nibble on too!
Pakoras beat any rusk, cookies hands down. Real competition is between pakoras and samosas.

— Asad Khan (@asadkhan4050) October 12, 2020
While Dost Mohammad may have just hit a 6 with his ideal snack combo.
چائے پی نٹس pic.twitter.com/TUvZIaOqvB

— Dost Muhammad (@dost7322g) October 12, 2020
Whether you support team #ChaiRusk or #ChaiPakora, the one thing here which is clearly our constant and is evidently the winner is 'Chai'! Be it paired with anything at all, chai is chai and will always be a winner no matter which team you support!
Now that the winters are around the corner, here are a few tea ideas you should try. Pair these with different snacks and let us know which combination proved to be magical for you.
Until next time, stay tuned to Brandsynario for all the latest news and all the latest updates.