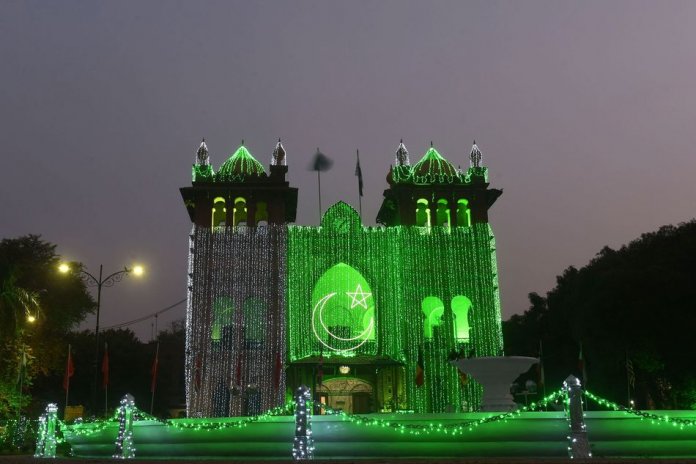 136 views
Pakistan is celebrating the 71st Independence day today and it feels like that the entire country is bleeding green.
From our social media news feeds to our neighborhood, all you can see is people dressed in green and white, holding Pakistani flags and kids chanting 'Pakistan Zindabad' in every nook and corner of the country.
Every year Pakistanis celebrate 14th August with full enthusiasm, but this year was more special because all the talk of 'Naya Pakistan' since PTI won the election with a swing.
Here's how everyone has been celebrating azadi across Pakistan.
Town Hall building covered in Azadi colours
The Sikh Community in Pakistan celebrating the Independence day
Federation Square on 14th of August
Here's a video from the Wagah border to give you goosebumps!
Cars displaying Pakistan's national flag
Fireworks in Multan
Actor Feroze Khan, Bilal Abbas Khan and Mikaal Hasan on 14th August
Citizen posing with Pakistani flags
Dolmen Mall Clifton on 14th of August
Girls sharing their Independence Day accessories
Another picture of the Sikh community of Pakistan celebrating the Independence Day
Building and monuments are illuminated with white and green throughout Pakistan
Here are afew pictures of our favorite celebs on the Independence Day
Ali Zafar celebrated Independence day in LA, making us all proud
And here's the magnificent Burj Khaligfa in Dubai illuminated in Green and White on 14th of August
Can we be more proud of our people and our country? The spirit and enthusiasm of the people of Pakistan is incomparable. As they say, we bleed green!
Happy Independence day, once again