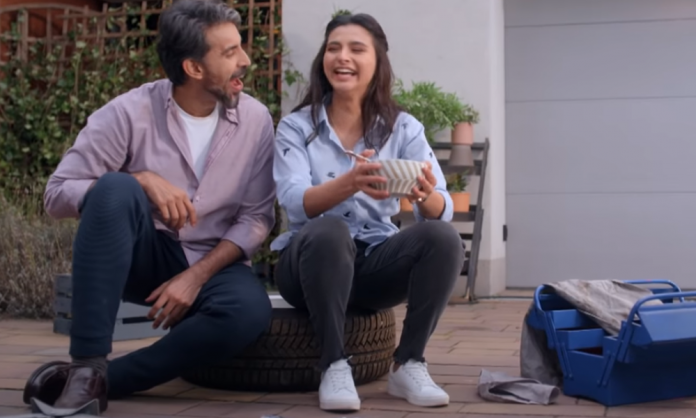 Being an adult comes with a number of serious responsibilities that we never even think about as kids.
The arduous task of finding a job, paying off loans, etc. are just some of the basic duties. But if you think being an adult is hard, being a teenager in this era is harder!
Teens have to put up with a lot! They are young adults who are never taken seriously, are often referred to as 'children' and are not trusted with the chance to prove their potential.
This is why teenagers nowadays have made it a movement to win over adults by showing that a little bit of trust goes a long way.
Even if your way of doing things may be different from theirs, give them the space to show you how to get things done using new ways. In return, all they want is a bit of trust, after all, 'trust toh must hai'.
Shoop is a brand that supports free-spirited teenagers who want to push themselves past the limitations that they have been restricted with.
The brand recognizes their potential in its latest TVC where they have shown how a daughter, with just a push of trust, completes a task breaking age and gender stereotyping.
Watch the complete TVC below!
Teens are young, they learn from mistakes, but at the same time, they are energetic and bring unique ideas to the table. It's time to put an end to the stereotype and view these young adults with a fresh outlook. And yes, many teens have reached heights when it comes to success!
If Samina Baig can climb to the world's highest peak and Sana Mir can dominate in sports, then why can't you? Who says that boys cannot cook, haven't you heard of Chef Gulzar, Chef Zakhir or Mehboob Khan?
These capable individuals can conquer the world if given the chance, with just a bit of help and support from the people who they adore the most in this world, their parents.
For a teen, a parent is their safe haven. Your father or mother or even both are the best secret keepers, they will always be the ones to cheer you, even in failures.
Kudos to Shoop for breaking the shackles that are associated with youngsters by conveying that they want to learn about how to do things and not be told about what to do.