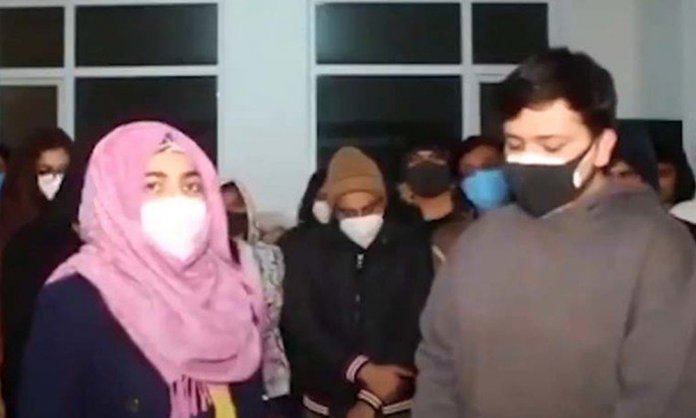 The deadly Corona Virus has been spreading across China. Reportedly, there have been 2,700 confirmed cases in the region.
Pakistani students who are stuck in the Wuhan have appealed to the government of Pakistan for immediate rescue before they get infected by the deadly virus.
According to China's state-owned Xinhua news agency, experts from the Chinese Centre for Disease Control and Prevention (CDC) said, "tests confirmed the virus first jumped from animals to humans inside the Huanan Seafood Wholesale Market in the heart of the city."
The CDC said, "Thirty-one of the 33 positive samples were collected from the western zone of the market, where booths of wildlife trading concentrated."
The virus has been spreading too quickly, other cases have been emerging around the globe which indicates that the situation can get much worse if not controlled.
Pakistan is preparing for itself in case of emergency and taking all the precautionary measures such as screening people on the airports. However, Pakistani students stuck in China have not been rescued as yet.
One of the students stuck in the city of Wuhan, Hafsa Tayab spoke to Geo News.
Pls share it. Massage from Pakistan students in Wuhan pic.twitter.com/g3iZcAbFnK

— Faysal (@faysalkhurshid1) January 26, 2020
"Embassies of other countries [excluding Pakistan] are rescuing their citizens. There are over 500 Pakistani students in Wuhan. If even one of them gets affected, the others will be in danger," says Hafsa.
She further added: "There is a shortage of essentials and if this situation persists, we will run out of food very soon, We plead that the authorities take notice of our situation on a humanitarian basis and do something about it. We will be grateful to you all our lives."
For more news and updates, stay tuned to Brandsynario.